Peacebuilding, the Focus of Latest 'Women's Voices' Webinar
27 September 2022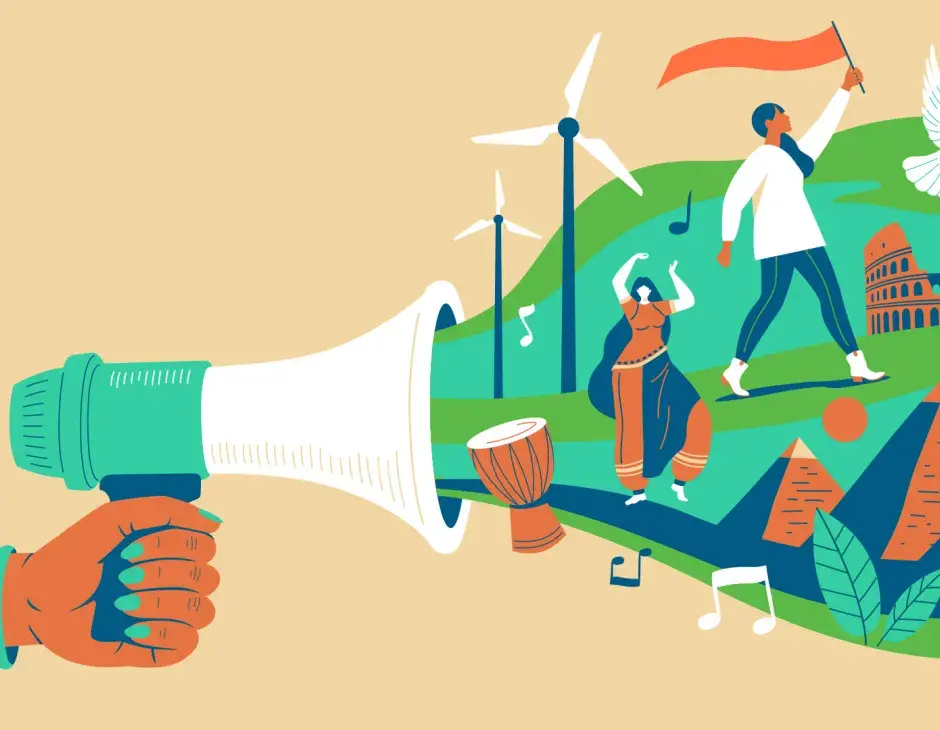 The importance of women's participation in global peace initiatives will be the focus of the latest webinar in KAICIID's wide-ranging 'Women's Voices' series.  
Created collaboratively with Tanenbaum — an organisation that promotes religious peacebuilding around the world — the webinar will highlight the vital role that women play in peacekeeping and conflict resolution projects.
Featuring an expert interfaith panel of specialists and stakeholders, the webinar is the third in the Centre's Women's Voices series — a collection of virtual discussions exploring the role that women play in policy processes and how faith-based organisations can amplify the importance of female participation.
Without women, peace is impossible
Titled 'Women's Voices as a Key to Peace', the upcoming webinar will be held on 29 September 2022, a few days after the International Day of Peace.
It is broadly understood that violent conflict disproportionately affects women and girls, both in terms of their personal safety, and the discrimination and inequality they face. Less widely recognized is the vital role women play in the peacebuilding process, and their crucial contribution to lasting stability when involved in post-conflict negotiations.
Image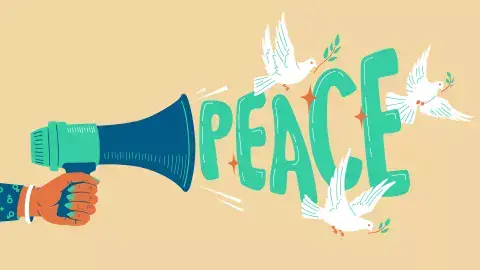 This month's webinar will highlight the strength of women peacebuilders from an interfaith perspective, giving voice to women who advocate for peace through religious activism.
A number of key questions will be addressed over the course of the virtual discussion, including how faith can motivate women's involvement in peacebuilding, what contribution women of faith can make to conflict cessation, and how challenges facing female peacebuilders can be overcome.
"I am excited about the strength and inspiration that will radiate from the webinar," said Elizabeth Perks, KAICIID's programme manager in charge of the series.
"Women are leading and driving many interfaith and intercultural initiatives and projects which, from so many directions and at different levels, can positively impact other women, and therefore the world."
Women's pivotal role is sustainability
The Women's Voices series was launched with the 'Women's Voices for a Sustainable Future' webinar, arranged as part of this year's International Women's Day celebrations. The virtual discussion focused on the pivotal role women play in climate change adaptation, mitigation, and response strategies around the world.
Held on 24 March 2022, the all-female panel featured a range of women's empowerment leaders, including: Dr. Mary Evelyn Tucker, co-director of the Forum on Religion and Ecology at Yale University; Elder Justina Ngwobia, executive director of Nigeria's Justice, Peace, and Reconciliation Movement; Bani Dugal, principal representative of the Bahá'í International Community to the UN; Heidi Rautionmaa, a specialist interfaith educator; Kiran Bali, global chair of the United Religions Initiative; and Tin Ma Ma Htet, executive director of Myanmar's Sayarma Foundation.
Image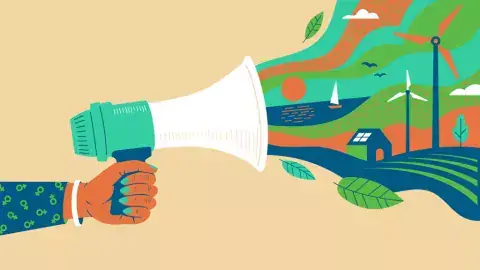 Drawing on their extensive knowledge and unique experiences, the contributors reflected on how religion can help overcome obstacles to female participation, including how faith-based initiatives can help facilitate women's involvement in the field of sustainability.
During the webinar, a poll of attendees revealed that the biggest barriers in this regard are enduring patriarchal power and funding problems. Most participants also concluded that faith can help address these challenges by offering clarity.
"When women thrive, progress will thrive, and it will make a positive influence on the environment for future generations," Kiran Bali said during the online session.
Women's participation in protecting cultural heritage
The series' second webinar, 'Women's Voices: Preserving the Past to Empower Tomorrow', commemorated the International Day for Monuments and Sites. Held on 26 April 2022, the virtual gathering discussed global efforts to strengthen women's empowerment through the preservation of sacred sites and cultural heritage.
Preservation projects that involve women and girls have been found to have greater longevity than those featuring just men. To explore this, KAICIID brought together a panel of community leaders, Fellows, and academics, including: Zon Vanel, a lecturer at Satya Wacana Christian University; Swadeka Ahsun, an inter-religious specialist and trustee at the World Congress of Faiths; Grandmother Marie-Josée Tardiff, co-founder of Dominique Rankin Foundation and Kina8at, organizations focused on First Nations cultural heritage; and Lantana Abdullahi, a veteran non-profit and peacebuilding practitioner in Nigeria.
Each offering a different perspective, the panellists reflected on how faith leaders can promote women's involvement in cultural preservation projects, and why this is so important. Polled during the seminar, attendees agreed that women can bring resilience, leadership values, and care to the protection of cultural heritage and sacred sites — and that this protection can enhance female empowerment by offering a sense of belonging, ownership and dignity.
"Women need to heal the collective feminine wound together, and united come forward to bring more harmony into this world," one participant said. "We also need to help men live from the heart [and] teach men on how to be better in this world."
Confronting violence against women
In November, the fourth instalment in the Women's Voices series — titled 'Women's Voices for a Future without Violence' — will be held in conjunction with the International Day for the Elimination of Violence against Women and the Orange the World Campaign.
Image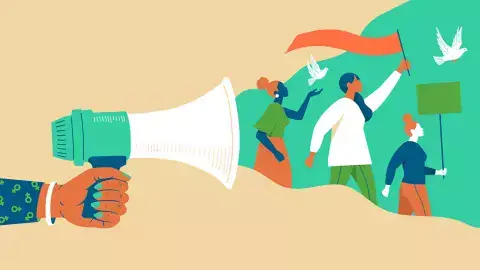 According to UN Women, as of September 2020, almost two-thirds of countries had adopted measures to strengthen services for women survivors of violence during the global pandemic, but only a quarter incorporated these measures in their COVID-19 response plans. Meanwhile, fewer than 40% of the women who experience violence seek any sort of help. With the insight and experience of an expert panel, November's webinar will explore these critical issues.
Visit KAICIID's E-Learning and Online Resources for more information about KAICIID webinars and other dialogue tools.