Partnership is at the Heart of KAICIID's E-Learning Programme
25 January 2023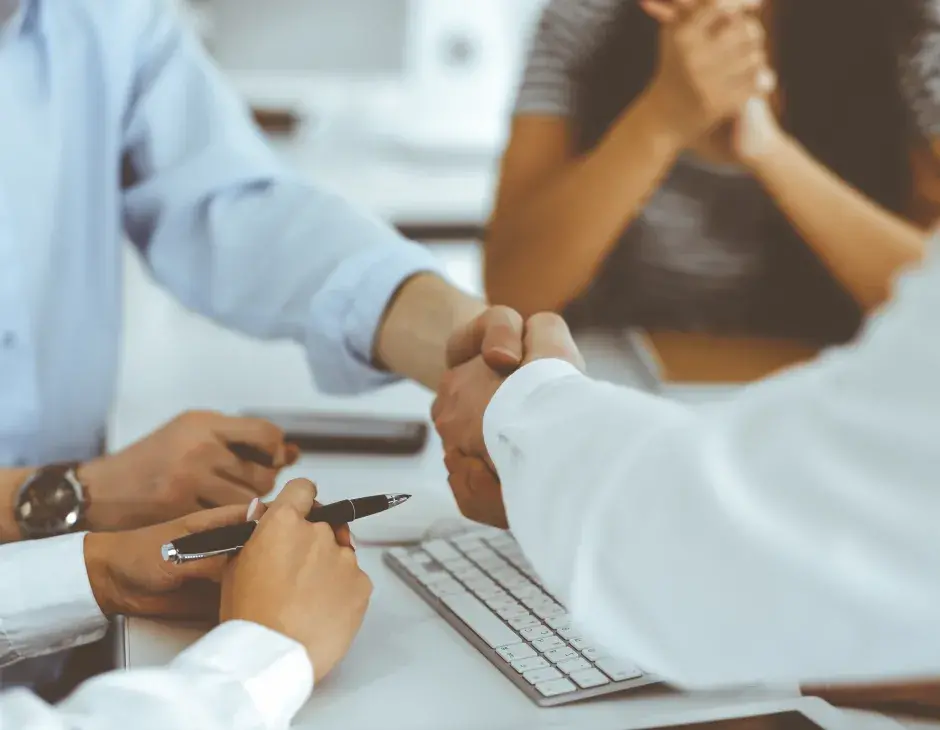 In the pursuit of a more sustainable, peaceful, and equitable world, collaboration between diverse stakeholders is key. This belief in partnership is central to everything KAICIID does, and serves as a guiding principle for the Centre's suite of digital learning opportunities.
KAICIID currently offers 28 e-learning courses covering a wide variety of topics, ranging from the intersection of interreligious dialogue (IRD) and climate change, to the integration of Europe's refugee communities. The virtual lessons are designed to address the deficit of accredited IRD-focused academic courses available online, and can be utilised by dialogue professionals, faith-based organisations (FBOs), civil society organisations (CSOs), policymakers, academics, government officials, participants of KAICIID's Fellows Programme, and members of the public.
Partnership through design
A sense of partnership is woven into the fabric of KAICIID's E-Learning Programme thanks to the collaborative nature of the course creation process. All modules are linked with global initiatives and development goals for sustainable peace, and are designed with input from a diverse selection of international organizations. These include the United Nations Environment Programme (UNEP), the University of Peace (UPEACE), the Lutheran World Federation (LWF), the University of Montreal, the Complutense University of Madrid, and the Institut Superior de Ciències Religioses de Barcelona (ISCREB).
Image

The Centre's e-learning courses fall under two main categories — short self-paced programmes and longer expert-led lessons which run for a number of weeks — both of which serve as a complement to KAICIID's numerous face-to-face training workshops and conferences. In line with the Centre's commitment to blended learning, the digital tuition is also a key component of the KAICIID Fellows Programme it's international and regional cohorts.
Partnership through participation
Throughout the year, organizations from around the globe can request that a cohort of their members join KAICIID's e-learning programme, partaking in either a short self-paced course, or a lengthier moderated set of modules.
Earlier this year, members of the Southern Africa Youth Forum (SAYoF) participated in the self-paced, 'Intercultural Communication', and the expert-led 'Engaging Faith Actors to Support the Implementation Process of the Sustainable Development Goals' e-learning courses, the latter of which was designed in collaboration with UNEP and other international partners.
"Our goal was to help strengthen the capacity of our members as peacebuilders and change-makers," explains Qhawekazi Mene, a youth development specialist at SAYoF. "By participating in courses created by KAICIID and other international groups, our members are able to access diverse knowledge and gain a better understanding of how to align their work with broader global objectives."
To enhance the learning outcomes of SAYoF participants, supplementary online orientation sessions were conducted by dialogue and sustainability specialists from KAICIID and UNEP. According to Mene, these virtual seminars provided a great opportunity for students to ask detailed questions about the syllabus, as well as laying the groundwork for future e-learning opportunities adapted to the specific needs of the organization. 
Providing a tailored teaching experience is a key objective of KAICIID's digital tuition programme. The Centre's moderated e-learning courses can be adjusted to take into account the unique organizational or regional requirements of a given cohort of students. Within this, moderator-facilitated discussion forums play a pivotal role, serving as a bridge between different modules and allowing participants to learn from each other by sharing best practices and lessons learned.
"The moderated forums are a great opportunity for participants to discuss how to relate the theory taught during the e-learning modules with practical activities and projects within their organizations and communities," says Azmaira Alibhai, Faith and Ecosystems Coordinator at UNEP's Faith for Earth Initiative, who led one of SAYoF's orientation sessions.
As well as helping develop the syllabus, UNEP sends cohorts of its own staff to participate in KAICIID's digital learning programme to uncover the nexus between interreligious issues and environmental matters. According to Alibhai, the education offered is important, because it provides the skills and knowledge to better engage with local FBOs and religious leaders, and build consensus at all levels of the value of interfaith engagement.
"We are regularly approached by climate conscious faith actors who want to discuss making sustainability-related changes, and UNEP Faith for Earth is the first programme to institutionalise interfaith dialogue within the UN system. It is an iterative collaboration for both," explains Alibhai. "The e-learning courses provide a foundation for having those 'local to global' conversations in an informed way, and the discussion forums allow UNEP staff to ask key questions that might arise during our interactions with religious groups."
Partnership through incorporation into higher education
KAICIID's focus on partnership isn't limited to course design and participation, however. Some academic partner organizations have taken steps to incorporate the Centre's courses into their curriculum in order to provide their students with a deeper understanding of interreligious dialogue. 
Image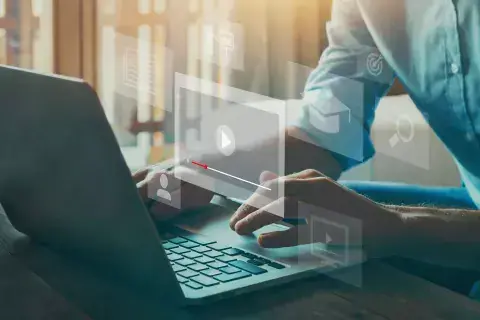 In addition to helping conceptualise and construct the 'Using Interreligious Dialogue (IRD) for Strengthening Peace, Reconciliation and Social Cohesion' e-learning course, Professor Patrice Brodeur at the University of Montreal integrated the programme into the syllabus of one his courses on dialogue, with one component for undergraduate and another for graduate students. 
"By partnering with KAICIID and other specialist organizations, professors like myself can reflect new voices and perspectives in the lessons we teach," Professor Brodeur says. "Ultimately, this enriches the quality and variety of the education our students receive."
Partnering for the future
Looking ahead, Professor Brodeur is hopeful that more universities — particularly those that are linked to a religious identity — will infuse their curricula with the Centre's e-learning courses, allowing thousands of students worldwide to develop a deeper understanding of the principles and importance of interfaith/interreligious and cross-community dialogue.
A broader reach with greater collaboration is something KAICIID's e-learning team is also optimistic about too. KAICIID E-Learning
"Having an increasingly wide range of partners not only enhances the depth and diversity of the course design process, but it also helps us disseminate knowledge more broadly," explains Armen Rostomyan, E-Learning Programme Officer at KAICIID. "As we continue to work towards new collaborations, we're constantly scaling up our teaching output through new partnerships."
More information
KAICIID's E-Learning Programme is mobile-friendly, free to access, and available in Arabic, English, and French. E-learning courses can be undertaken by individuals by registering online. Alternatively, organizations with focus on dialogue can contact the E-Learning Programme directly. Upon successful completion any of the e-learning courses, students receive a certificate confirming their new set of skills and knowledge.
Participants are also able to further their learning through thematic regular Webinars, and via Connect2Dialogue — a digital networking platform that fosters best practices and knowledge exchange by building partnerships between interfaith practitioners, experts, and other global stakeholders.