Resources for Conflict Prevention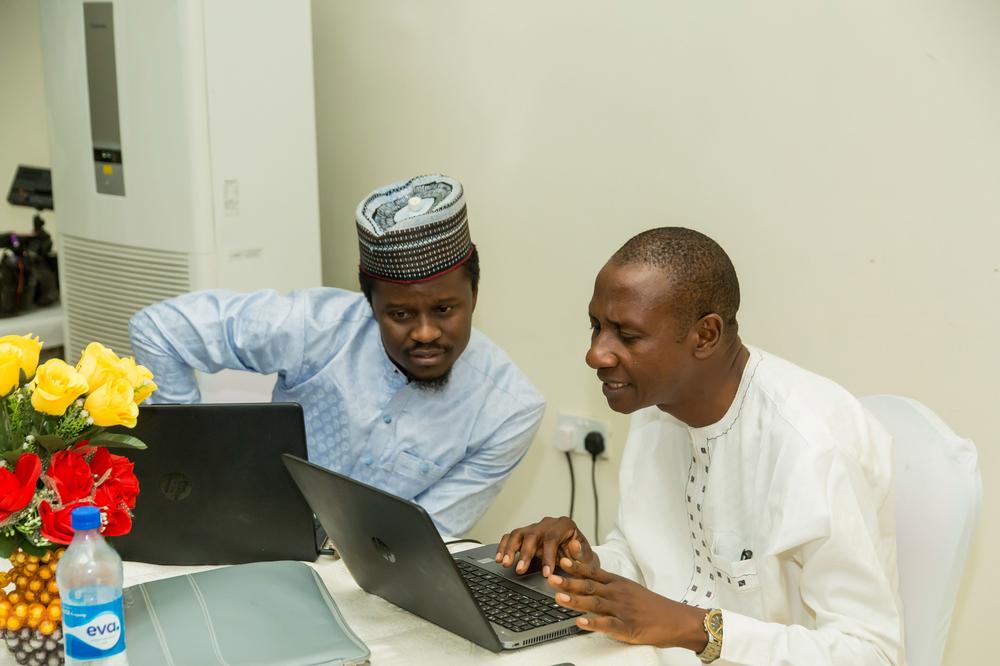 Hate Speech intensifies in the wake of COVID-19
Despite calls from the United Nations last year for a global ceasefire so countries could concentrate their efforts on the coronavirus pandemic, hate speech and conflict have intensified in many regions around the world.
In the Central African Republic, rebels have encircled the capital city Bangui in the wake of daily fighting which has seen more than 200,000 people displaced from their homes since violence erupted in January. In Myanmar, tensions continue to escalate between the military and the government over the outcome of the November 2020 elections.
The global pandemic has also exacerbated fear and uncertainty leading to a "tsunami of hate and xenophobia, scapegoating and scare-mongering," according to UN Secretary General Antonio Guterres. Online vitriol and physical attacks have targeted ethnic and religious communities, and migrants and refugees have been vilified as sources of the virus.  
Dialogue Knowledge Hub (DKH) Supports Conflict Prevention
In the wake of the COVID-19 crisis which has led to nearly 2.5 million deaths, KAICIID's online Dialogue Knowledge Hub (DKH), a user-focused virtual platform which serves those working in interreligious dialogue, has had a significant impact in helping broaden the knowledge of peacebuilding tools to support conflict prevention and resolution.
In the past 12 months, the DKH has played a substantial role in meeting the evolving needs of religious leaders, policymakers and civil society organizations around the world. DKH courses have addressed a number of key global challenges, including using dialogue to support peace processes, conflict prevention and implementing policies to address the rising tide of hate speech of different kinds, including against religious communities.
KAICIID has seen a four-fold increase in interest across its e-learning channels and online resources in the last year. The free e-learning programme successfully convened 21 online courses in 2020, with over 1,100 participants from 119 countries.
Much of this engagement with the DKH, launched in 2017, has been driven by a shift to online learning and a rising demand for more community-led initiatives and partnerships linking policymakers and grassroots leaders around the world.
"The DKH is a valuable toolkit for those on the frontlines of conflict prevention and peacebuilding in countries around the world," said Professor Mohammed Abu-Nimer, Senior Adviser to KAICIID and a professor at the School of International Service at American University.
"At a time when countries around the world are in lockdown, it is important that KAICIID brings many of our resources and trainings online to support those working in areas of peacebuilding and conflict resolution," he continued. "The DKH is a prime example which offers important and free resources to religious leaders, policymakers and experts around the world." 
DKH's online courses cover all aspects of interreligious dialogue and conflict resolution. KAICIID's most popular course, which is free and mobile compatible, is an 8-module program tailored to meet the evolving needs of religious leaders, policymakers, and civil society organizations. The course provides different models of interreligious conflict prevention, as well as solutions for combatting anti-Semitism and Islamophobia.
The DKH also provides a number of shorter courses, including "Key Concepts in Interreligious Dialogue" and "Interreligious Dialogue in Virtual Communities and Social Networks." Upcoming courses for 2021 include "Countering Hate Speech" and "Religion, Environment and Climate Change."
"The Dialogue Knowledge Hub is of interest to a wide range of stakeholders," said Armen Rostomyan, the platform's Senior Programme Manager. "Our participants are global and looking to enhance their skills to equip themselves with how to use dialogue to build peace and reconciliation. They can take the courses while sitting at home or when commuting. This is a component which can feel comfortable for participants. Most of our participants highly value our content as something they learn and use in their everyday work."
Dialogue Knowledge Hub (DKH) Creates Sense of Community
The shift to online learning is reflected in an increase in users: the number of overall DKH users spread across the whole of its offerings such as KAICIID's webinar series, peace map and network of prominent individuals in interreligious dialogue grew by almost 72% in 2020. This heightened interest and appetite for further collaboration around peacebuilding and development has inspired the DKH to launch more sophisticated networking services, anticipated for summer 2021, which will create a true community of practice.
"The platform as a whole is very important because it provides online education and skills and training to leaders," continued Rostomyan. "The resources help create new networks because there are discussions and there are opportunities to share best practices. It creates a sense of community."
Also designed to foster community is KAICIID's webinar series, which has featured interactive panel discussions and Q&As with expert speakers from prominent international organizations and religious institutions. Topics to date have included hate speech prevention, countering violent extremism, ending violence against women, protecting vulnerable communities during COVID-19 and effective implementation of the United Nations Sustainable Development Goals (SDGs).
Throughout 2021, the webinar series will continue with topics such as racial justice, as well as a special webinar in support of the SDG Global Festival of Action which aims to promote peaceful, just communities based on equal opportunity for all.
To learn more about the DKH, please click here.