Programme for the Social Inclusion of People Seeking Refuge in Europe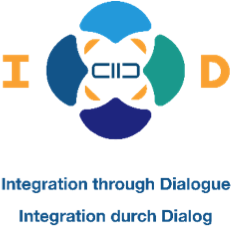 The sudden and large-scale arrival of refugees in Europe has had a pronounced effect on interreligious and intercultural relations, with questions and implications for social cohesion within the concept of European identities. A polarisation of narratives presents formidable cultural and religious divides. While there are many quality integration programmes being carried out by various government, religious and nonprofit groups, a KAICIID needs assessment carried out in 2016 revealed a perception of gaps in the existing support systems for the pro-tection and integration of women in particular. Once in Europe, women can be particularly vulnerable to isolation and invisibility. These women should be encouraged and supported to understand and make full use of educational and employment opportunities in Europe. Not only do women and girls offer tremendous potential for host communities, they also play a central role in the long-term integration of their families. 
Who are the dialogue facilitators?
In 2017, the Integration through Dialogue project is being piloted in Vienna, Austria with a team of four dialogue facilitators. All are Austrian citizens with migrant backgrounds, hailing from Syria or Afghanistan. KAICIID is excited to work with these great women, all of who have found ways to combine their Austrian identity with their heritage, and who want to encourage newcomers to find a path to integration that works for them.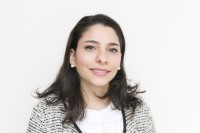 Ruham Al-Bezra migrated to Austria after completing her studies in Syria, and holds a Master's Degree in Sociology and has a background in philological and cultural studies in English and American Literature. She has completed a diploma programme in integration coaching and intercultural competence in Vienna, and has volunteered by teaching integration-related courses for refugees. She has also served as an interpreter for several Austrian municipal authorities and schools. Ruham has spent five years with International Human Relief in Vienna as a coach and trainer for refugees from Arab-region conflict areas.
---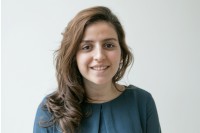 Born and raised in Austria, Nadine Kelani is currently in her last year of her Bachelor studies in spatial planning at the Technical University in Vienna. She has worked as an Arabic interpreter in Caritas' Asylum Centre, and engaged in voluntary work with refugees. She is also a board member of the student society "Multicultural Society in Austria."
---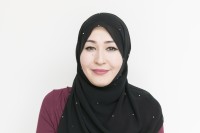 Born and raised in Afghanistan, Forouzan Noyan has been living in Vienna for ten years. As a mother of two children, she completed her education 2012 in Vienna as a childcare worker and has been active in this profession since early 2015. For the past eight years she has also been working on a voluntary basis for the Islamic centre in Vienna helping asylum seekers find their way through administrative channels in Austria.
---