Programme for the Social Inclusion of People Seeking Refuge in Europe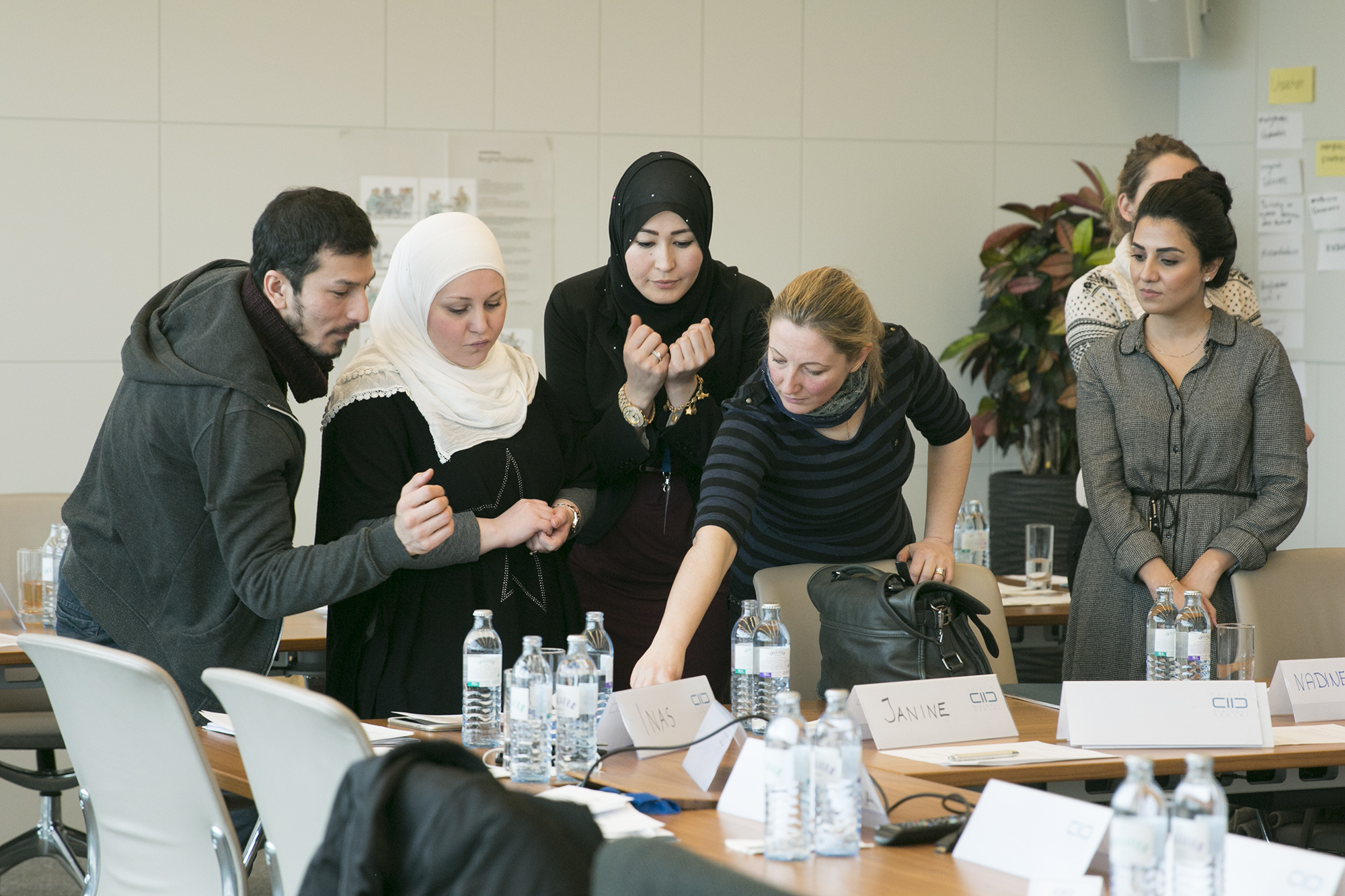 Refugees and migrants are facing a challenging political and social climate in Europe that inhibits their social inclusion into host communities. Popularised misperceptions give the impression that refugees and migrants potentially pose a threat to fundamental European values such as freedom of religion, democracy and gender equality.
There is the need for effective measures and sustainable policies to have a dignified life and increase their active participation, which is why in 2021, KAICIID expanded its programming to the European continent to address the multiple long-term consequences of the 2015 refugee crisis and the complex challenges presented by European migration.
KAICIID recognises that successful integration is vital for preventing newcomers from becoming "outsiders," which can endanger the fabric of society. For that purpose, it is paramount to allow for authentic experiences of belonging and wellbeing, enhance their opportunities in participating in society and avoid processes of discrimination and exclusion that can lead to the establishment of parallel societies.
Newcomers and members of host societies need more contact points and shared spaces to effectively move forward toward a successful two-way integration. Interreligious and intercultural dialogue can help foster mutual understanding to better understand one another's cultural context, including one's religious background. Ultimately, integration and inclusion can and should be a win-win process, benefiting all of society.
KAICIID's Programme for the Social Inclusion of People Seeking Refuge in Europe seeks to enhance the social inclusion and improve participation in European society by strengthening the two-way integration of refugees and migrants into the host society thereby contributing to improved social cohesion.  
Incepted in 2017, the Programme acts as a convener for religious actors and policymakers to open the space of social inclusion policies for refugees and migrants through the Network for Dialogue and provides capacity-building to organizations working on the social inclusion of refugees and migrants through its Project Integration through Dialogue.
The Network for Dialogue's annual flagship event, the European Policy Dialogue Forum on Refugees and Migrants, connects policymakers, religious actors and experts working in the field of social inclusion in Europe to discuss the challenges and ways forward in relation to integration and social cohesion, thereby also yielding concrete and viable policy recommendations.