Providing the Skills for a More Peaceful Future: Stories from KAICIID's E-Learning Programme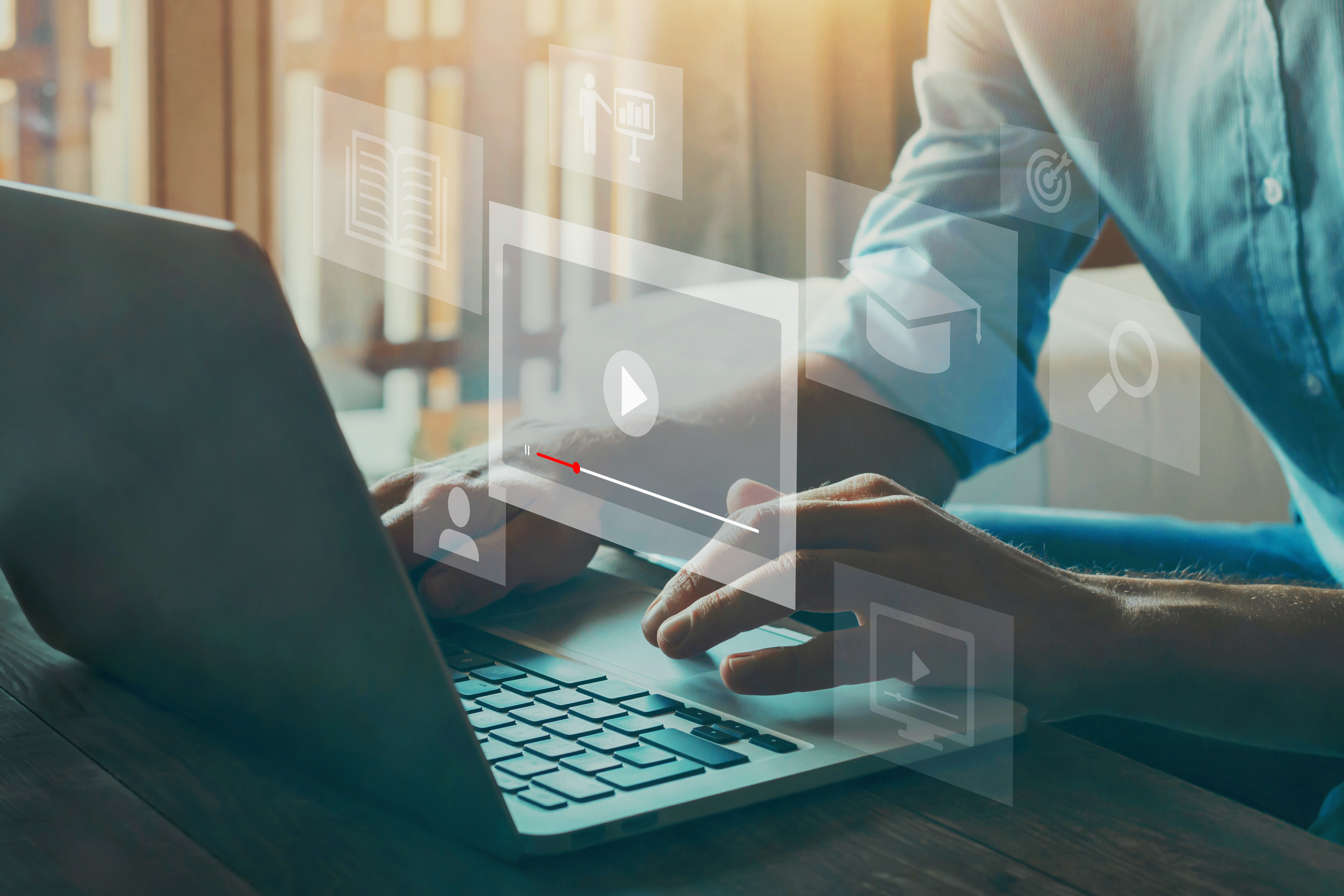 (Photo: Shutterstock/ Song_about_summer)
Locked in a cycle of intercommunal conflict, ethno-religious bloodshed is a daily occurrence in Nigeria — something Oluwasegun Ogunsakin understands better than most.
A student of peace and security, the 34-year-old has analysed the complex causes of his nation's endemic violence, and as project manager with Bellwether International, a human rights nonprofit, he has seen first-hand the consequences of sectarianism.  
The solution — or at least a starting point for peace — in Ogunsakin's expert opinion? Interfaith dialogue.
"We need a society where Christians, Muslims, and other religious groups can come together to discuss their mutual interests and concerns," Ogunsakin says. "Only by talking to one another, by seeing each other as humans and equals, can we close the gap of mistrust and conflict."
It was this desire to foster closer cross-community relations that led Ogunsakin to take KAICIID's interreligious dialogue e-learning courses, designed to address the lack of accredited interfaith tuition available online.
At present, KAICIID offers two free-to-access moderated interactive e-learning courses: Using Interreligious Dialogue (IRD) to Strengthen Peace, Reconciliation, and Social Cohesion and Engaging Faith Actors to Support the Implementation Process of the Sustainable Development Goals (SDGs).
Using the skills he developed during the eight week IRD programme, Ogunsakin recently organised a conference and workshop in Nigeria that brought together dozens of individuals of different faiths and ethnicities.
Image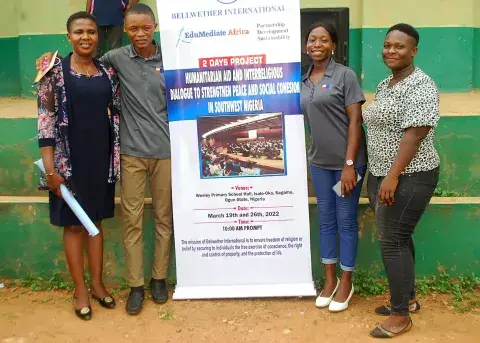 "The event educated people on the importance of dialogue, and showed them that whether you're Yoruba or Igbo or Hausa, whether you're a Christian or a Muslim or a traditional worshiper, you can work together to overcome barriers and build a more peaceful future."
The vital role of religious education
Shaping a more cohesive, sustainable and equitable world through interreligious dialogue does not only involve religious institutions, however — schools play an important part in building a foundation of interfaith and intercultural knowledge in children.
To achieve this, religious teachers must be able to show youngsters how to break down barriers and form bonds with members of different communities. Facilitating this work is the focus of Audrey Ferrer, a Toronto-based faith education expert who helps local schools deliver a rounded and inclusive programme of religious teaching.
"Because religious education involves exploring social issues that can be highly sensitive, for example, racism, LGBTQ+ inclusion, abortion, medical assistance in dying, and so on, engaging in dialogue is an important element of learning," Ferrer says.
To develop her own skills as a religious educator, Ferrer recently completed KAICIID's IRD e-learning programme, designed to equip participants with the knowledge and resources required to promote interfaith dialogue, de-escalate religious tensions, and unite adherents of different faiths in the name of peace.
Inspired by what she learnt, Ferrer is working on a new curriculum that will incorporate elements of the online tuition, including the impact of prejudices and stereotypes on dialogue, and the ethical principles and considerations of interfaith discussion.
The e-learning course also made Ferrer reflect on her own experiences of interfaith dialogue, and brought her closer to other professionals working towards a more peaceful and equitable future.
"Because participants were from diverse religions, cultures, ages, and geographic areas, it was very engaging and enlightening to see how the material we learned could be applied to different contexts," Ferrer says.
"I was inspired by the work and creative ideas shared by classmates and the course moderator — they made me want to dive deeper into my learning!"
Faith and sustainable development
KAICIID's e-learning courses are designed to benefit both dialogue professionals, like Ogunsakin, and the general public. Open to participants around the world, the moderator-led online programmes are linked with global initiatives and development goals for sustainable peace.
Driven by concerns around social deprivation and climate change, Jordi Salvany, a priest serving a Barcelona parish, signed up for the seven week SDGs course.
"I realised that the SDGs are no longer optional — the world is facing an imminent collapse unless we all become aware of the need to act individually and collectively. Pastoral care cannot ignore this reality."
There is wide recognition that religious leaders, faith-based organisations, and local faith actors, such as Salvany, have a significant role to play in advancing the 2030 Agenda for Sustainable Development — a blueprint for achieving the United Nation's seventeen Sustainable Development Goals (SDGs) in their countries and communities by the end of the decade. 
Image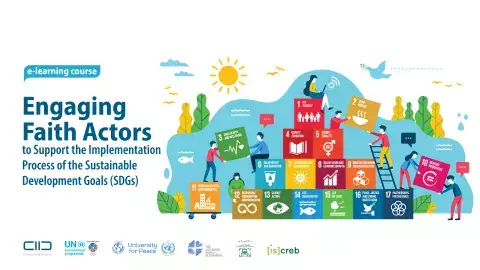 There remains a lack of recognition, however, around the importance of involving religious groups in the formulation and execution of sustainability-focused policy. This lack of involvement lessens the likelihood that new policies are inclusive and participatory for people of faith, who constitute over four-fifths of the global population.    
KAICIID's SDGs e-learning course was developed to address this deficit, providing faith actors with the techniques and tools to effectively engage with politicians, civil society leaders, international organisations, businesses, academics, and other decision makers.
This is an undertaking Salvany knows well. Since completing the online programme, the Catalan priest has worked hard to raise awareness around equality and sustainable progress, underscoring the importance of the SDGs in all stakeholder interactions.
"The development goals are ambitious, and 2030 is a concrete date in the very near future. There is no time to waste, no more time to philosophise."
Tackling environmental and social challenges through dialogue
Five thousand miles away in Lesotho, a small country in Southern Africa, Mantopi Martina de Porres Lebofa is channelling the same determination for sustainable development. In 2004, Lebofa founded Technologies for Economic Development (TED), an environmental protection NGO that works with stakeholders — including religious groups — to develop equitable climate mitigation strategies.
"I have always believed that faith based organisations are best placed to tackle the environmental and social challenges our communities face, which is why it's so important to work closely with them to strengthen their capacity on sustainability issues so that they realise their potential and added value," Lebofa says.
To enhance her engagement with religious leaders, Lebofa completed KAICIID's interactive SDG course. In addition to learning about the important parallels between scriptural teachings and modern ideas of conservation and social justice, she developed skills on how to help religious groups become more green and sustainable.
Image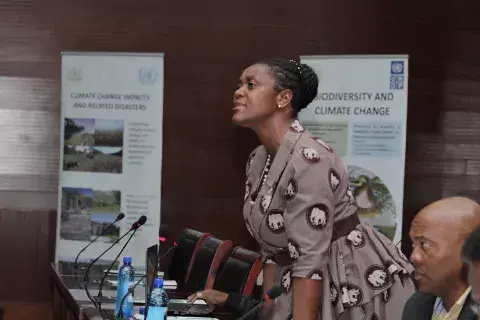 "Faith organisations in Lesotho are not aware of their contribution to the SDGs and so they are not able to act on the opportunities they have to make a contribution to their capability in the implementation of the SDGs," Lebofa says.
In an effort to correct this, she is planning a series of dialogue sessions designed to educate local religious leaders on their role in contributing to the 2030 Agenda. Why? Because faith groups have a unique ability to influence the behaviour of their followers, Lebofa explains, and it's only by helping them leverage that influence that real progress can be made.
Want to get involved? Click here to learn more about KAICIID's e-learning courses and online resources.