How to Analyse and Monitor Hate Speech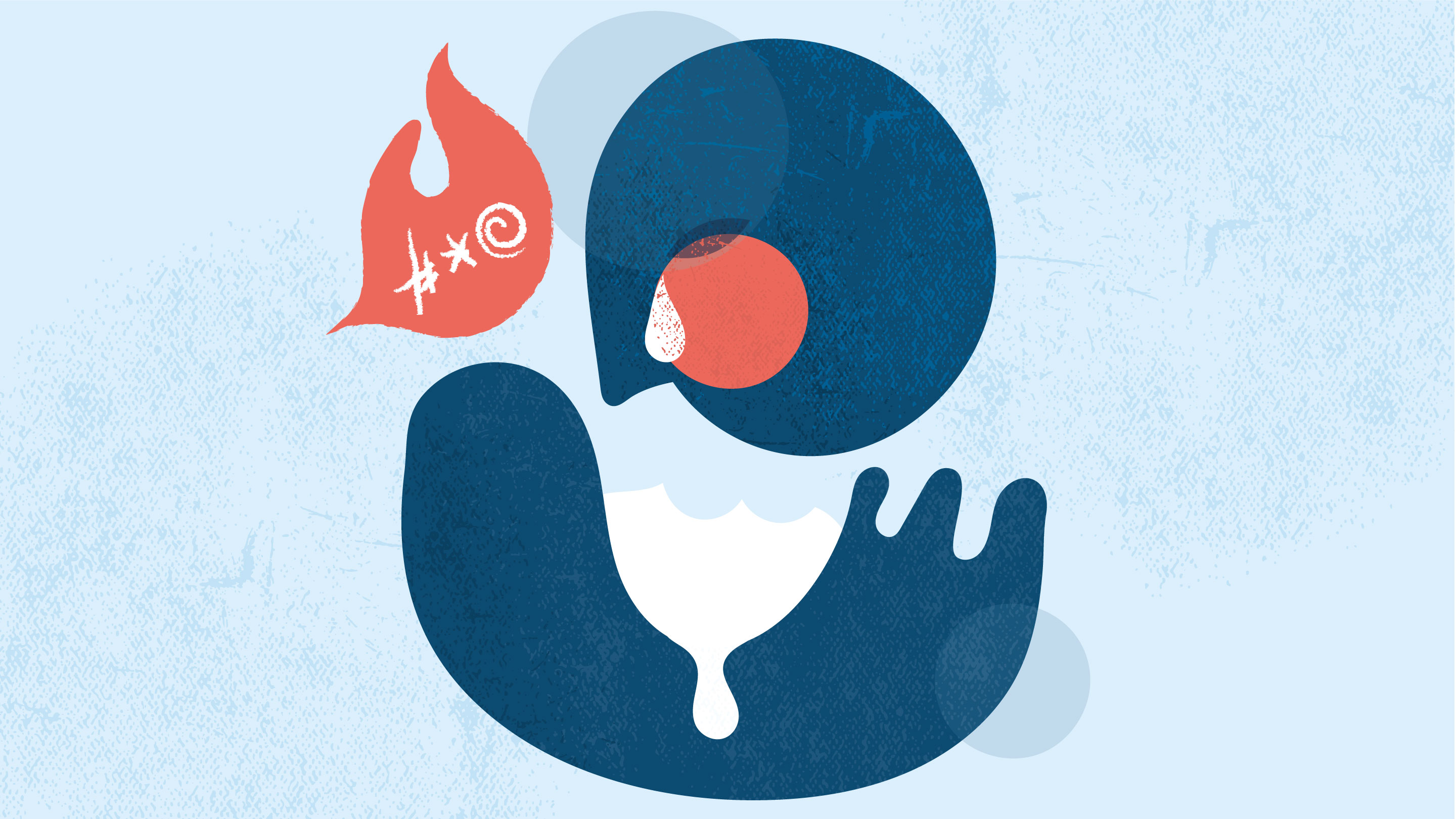 Worldwide, xenophobia, racism, and other forms of intolerance — including antisemitism, misogyny, and islamophobia — are prevalent in public discourse, the media, and political rhetoric.
The global growth of hate speech raises the spectre of how, over the past century, it was a precursor to atrocity crimes, including genocide, from Germany to Rwanda, Cambodia to Bosnia.
In response, the United Nations (UN) launched a Strategy and Plan of Action on Hate Speech in 2019, aimed at enhancing efforts to address the root causes and drivers of hate speech and enable effective responses to it.
Believing that hate speech requires a coordinated response from religious leaders, policymakers, media organizations, and the general public, the International Dialogue Centre (KAICIID) has been working with partners such as the UN, through events and programming, to fight hate speech.
At a March 2021 workshop for KAICIID Fellows, Simona Cruciani, Political Affairs Officer at the UN Office on Genocide Prevention and the Responsibility to Protect provided a primer on addressing hate speech, including ways to identify, monitor, and counter it in various contexts around the world. The following is adapted from her presentation and the UN's Strategy and Plan of Action on Hate Speech.
How to IDENTIFY hate speech
Although there is no universally agreed upon, legal definition of hate speech, it is generally defined by the UN as any kind of communication in speech, writing or behaviour, that attacks or uses pejorative or discriminatory language with reference to a person or a group on the basis of who they are, based on their religion, ethnicity, nationality, race, colour, descent, gender or other forms of identity. Cruciani says this is often rooted, and generates intolerance and hatred in certain contexts. The results can be both demeaning and divisive.
In monitoring, addressing, and responding to hate speech, it is important to make distinctions between incitement to violence and free or protected speech. While everyone has the right to freedom of opinion and expression, Article 20(2) of the International Covenant on Civil and Political Rights, places certain limitations on speech, requiring States to "prohibit" certain forms of speech that advocate "national, racial, or religious hatred" and constitute "incitement to discrimination, hostility or violence."According to the UN framework on hate speech, all incitement to discrimination, hostility, or violence is hate speech. However, not all hate speech constitutes incitement.
For acts of incitement to result in violence, the UN also specifies that the following elements need to be present: a context conducive to violence, an influential speaker, a speech act that is widely disseminated, a receptive audience and a target (typically, marginalised groups). An act constitutes incitement to violence when there is intent on the part of the speaker to advocate or cause violence. There also needs to be likelihood that the act may result in violence. Such hate speech can be addressed through legal channels.
For other forms of hate speech that do not meet the "incitement to violence" threshold, on the ground monitoring and counter-programming can prove effective, according to the UN. Because such speech can serve as an early warning and precursor for violence, it may be possible to prevent or limit violence by finding ways to counter such speech and its inherent danger.
As Cruciani said in a recent interview with KAICIID: 
"Policies and practices to combat hate speech have to be in line with human rights law, but we see that in cases where States implement laws on hate speech which doesn't fall under the threshold of incitement, these same laws can be used to limit freedom of expression and opinion. This is why hate speech should be fought with more speech, by spreading counter narratives and upholding international human rights standards."
Therefore, the UN's Strategy and Plan of Action on Hate Speech's core commitments are grounded on four key principles:
The UN supports more speech, not less, as the key means to address hate speech;

Tackling hate speech is the responsibility of all – governments, societies, the private sector, starting with individuals;

In the digital age, the UN should support a new generation of digital citizens, empowered to recognise, reject and stand up to hate speech;

We need to know more to act effectively – this calls for coordinated data collection and research, including on the root causes, drivers and conditions conducive to hate speech.
---
---
How to MONITOR hate speech
Knowing that monitoring hate speech can be daunting, especially online, Cruciani says it is important to have a clearly defined purpose and  methodology in    place, tailored for the context of observation. Purposes for monitoring can include trend analysis, to inform advocacy, counter-programming preparation, or content removal.
Contexts and content can include political leaders and rallies, interviews and statements in social media profiles, religious leaders and actors at events and    gatherings, pundit analysis, media influencers, private individuals, newspapers and printed press, television, radio, online platforms and blogs, graffiti and material culture, art and music, and other forms of communication or community interaction.
Depending upon your purpose — and your context — a well-developed methodology is essential for maximum impact. If, for example, the purpose is to restrict or remove hate speech online, the Rabat Plan of Action and its 6-part test provides essential guidelines.
Regardless of context or purpose, the UN advises that monitoring should include:
A baseline study of key actors, most used means of dissemination, common terminology, and risk factors;

Trained staff responsible for monitoring, who know key concepts, definitions, and what to look for;

Intersectional analysis, including an awareness of gender dynamics that will inform the monitoring process.
How to COUNTER and PREVENT hate speech
According to Cruciani, monitoring data can then be used to inform priorities, advocacy, and programming. However, she clarifies that before designing or implementing programming, it is important to first get at the why behind hate speech — why it is being shared, why it is being promoted, and why it is resonating and replicating. 
In line with the UN's guiding principle to support more speech, not less, responding to hate speech should include a mix of counter-narratives, positive speech, promotion of civic space and dialogue, and addressing hate speech's root causes and drivers.
To implement programmes, Cruciani suggests working with key partners such as tech and social media companies, representatives of civil society, religious leaders and actors, and multilateral organizations and institutions. Together, these partners can ensure standards that uphold human rights, speak out against hate speech, proactively address hate speech by removal and other forms of limitation, support inclusion and tolerance through dialogue, promote inclusion and diversity, and raise awareness.