G20 Interfaith Forum Experts Offer Recommendations to Eliminate Structural and Gender Inequalities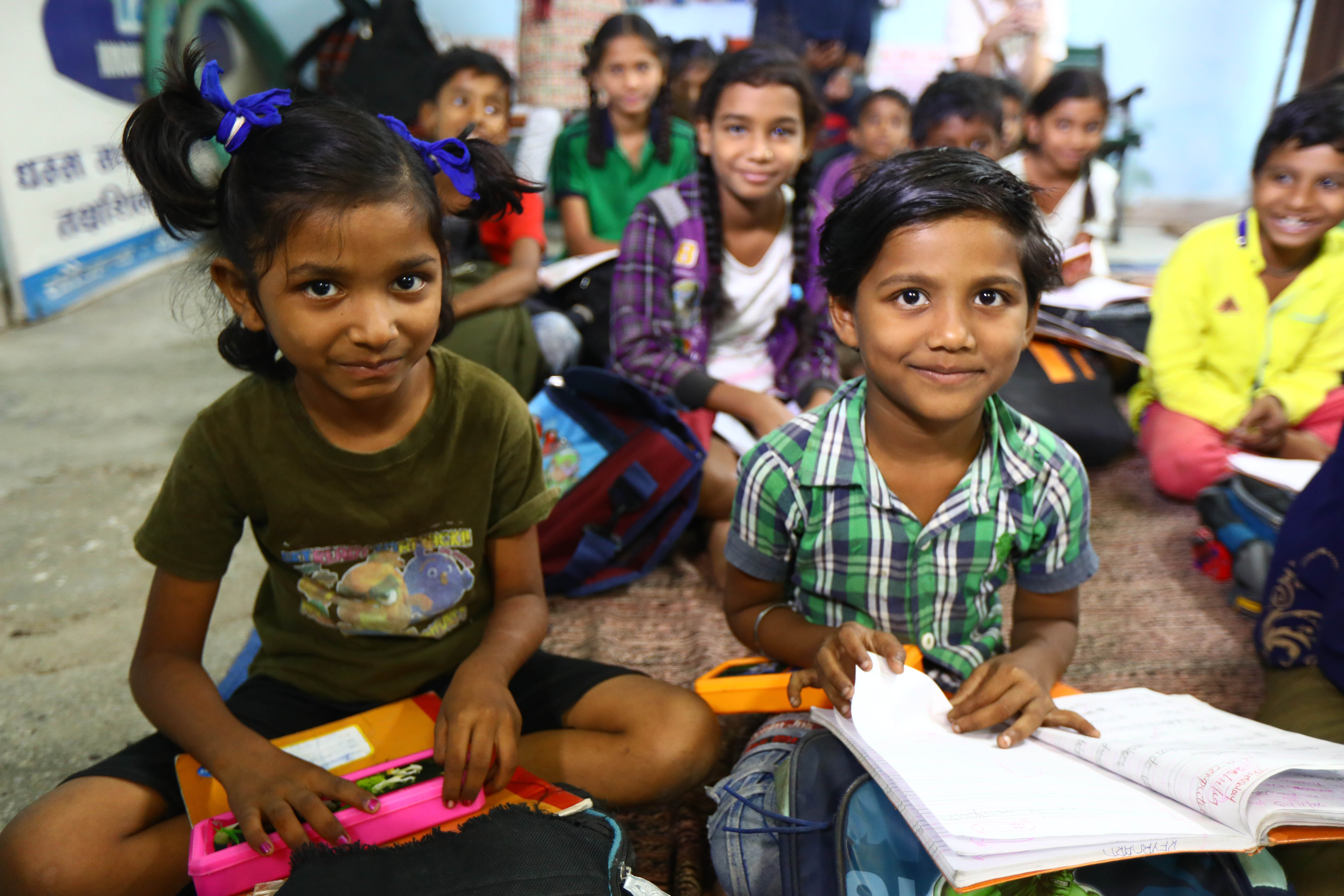 Around the world, women and youth face discrimination, marginalisation and exclusion, including unequal access to education, decent work and opportunities for leadership. The COVID-19 pandemic has only widened these gaps.
With little to no systematic educational intervention, women and youth are at higher risk of starvation, homelessness, physical and psychological abuse, sexual exploitation and overall physical and mental harm.
These findings, which were outlined by experts at the G20 Interfaith Forum last month and in the regional consultation meetings beforehand, paint an alarming picture, resulting in a call by Forum participants for a global action plan based on inclusive education policies and a commitment to reduce structural inequalities.
Education is an effective form of empowerment
According to Dr. Daniel Fainstein, Dean and Professor of Jewish Studies at the Hebraic University of Mexico, who participated in the Forum's Latin American regional consultations, one way to directly address inequalities is to ensure equal opportunities start from childhood. Using Scandinavian countries as an example, Fainstein argued that countries should embrace an education system "which compensates for the socio-economic disadvantages and gaps, investing in extraordinary schools and targeting the weaker neighbourhoods and cities."
Religious institutions are particularly instrumental, as they are already involved in or manage more than 50% of schools worldwide. However, beyond offering infrastructure, they can also support teaching which promotes equality, rather than "patriarchal perspectives," experts at the KAICIID G20 Fellows consultation found. "Apart from their roles in creating educational infrastructure, religious groups are foundational in fostering societal attitudes toward education."
Image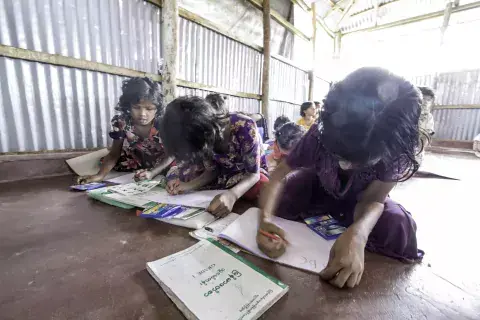 Sofia Caseiro, Assistant Lecturer at the School of Education and Social Sciences at the Polytechnic of Leiria, added that religious institutions can also support educational systems that integrate ethics and sustainable development (ESD) into curricula. "Religious leaders should promote the participation of everyone and create spaces for dialogue between every segment of their communities," she said.
"Education is an effective form of transformation and empowerment. Through education we can effectively create change," she continued.
Even before the COVID-19 pandemic had impacted an estimated 1.6 billion children and young people and exacerbated inequalities between rich and poor countries, more than 750 million adults (two-thirds of whom are women) remained illiterate. Additionally, more than 260 million children were out of school, according to United Nations statistics.
Women and girls are routinely denied equal access to education, decent work and fair wages. Although the United Nations Sustainable Development Goals (SDGs) and Agenda 2030 aim to achieve economic growth, higher levels of productivity, job creation and decent work for all, women's participation in the labour force stood at 48 per cent in 2018, compared with 75 per cent for men, according to UNDP.
Religious institutions can help remove barriers to gender equality
Throughout the Forum, participants offered recommendations for ways that faith communities can remove barriers to equality, such as ensuring women have equal access to financial services and credit, thereby opening up wider economic opportunities and possibilities for entrepreneurship.
Forum experts from the United Nations Environment Programme (UNEP) highlighted that "religious organizations are arguably the fourth largest group of investors in the world" with access to significant financial resources.
Many prominent financial institutions, such as the Islamic Development Bank, have already adopted gender empowerment policies "to unlock the 'untapped potential' of women" by building their capacity in financial literacy and business skills.
Image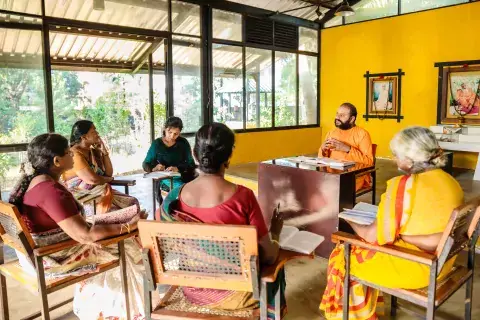 Another concrete recommendation, according to experts at the European consultations, is for faith communities and governments to recognise and teach equality and human rights in schools around the world. "Governments and religious leaders [need] to acknowledge the importance of human rights and the need to teach them in the formal educational system and to promote a social knowledge and acceptance of human rights rooted in human dignity."
Mridul Upadhyay, Asia Coordinator, UNOY Peacebuilders and the Co-Founder of Youth for Peace International (YFPI) acknowledged that although some religious practices have contributed toward discrimination and inequality in the past, faith communities also have an influential platform to teach human rights and mutual respect.  
This is key to fostering "an attitude of openness, acceptance and collaboration. All of this is important for individuals to reach their full potential and live their lives in a much better physical, mental, social and spiritual state," he said.
Forming partnerships at all levels and engaging in effective dialogue is a way forward in addition to developing a sense of pluralism, according to Fainstein. "The State must safeguard the basic rights of the different ethnic and religious groups, and, on the other hand, religious communities must respect the basic framework of freedom and democracy," he said.
In particular, Caseiro added, faith communities need to ensure that their teachings leave no room "to justify discrimination and violence against women."
Youth have the power to reshape the world
However, Fainstein warns, while education is a good place to start, there is more that needs to be done to solve today's global challenges. "Education is not a magic wand," he said.  "We need to empower the younger generations with the hope and skills to reshape the world and correct the mistakes that the former generations have handed down to them. We must cultivate and develop a sense of consciousness of involvement and commitment in young people, and an active sense of citizenship."
Image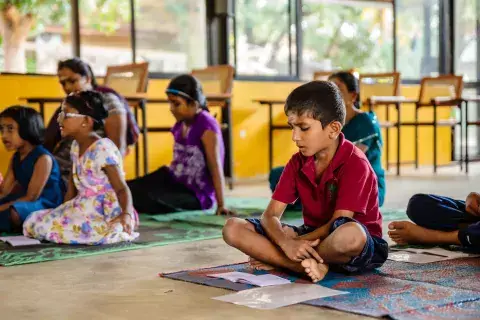 One way to involve young people, according to Upadhyay, is through youth leadership programmes and social media, such as through advocacy or awareness-raising campaigns.
Upadhyay's own organization, YFPI, has trained over 100 youth from 14 countries on conflict transformation and the prevention of violent extremism. This network of young peacebuilders uses research, advocacy, capacity building, and direct action to address religious and cultural intolerance and online hate speech, particularly between India and Pakistan.
Upadhyay added that these technological platforms also provide an excellent opportunity for religious leaders to connect with youth.  "We can and should train more religious leaders to reach young people through social media to combat harmful rumours, discrimination, hate speech, extremism and incitement to violence," he said.
"[If] we can train religious leaders on the basics and approaches of different social media platforms and assist them to use those tools more comprehensively, we can counter the manipulation and misuse of social media to spread hatred," he continued.
Caseiro agreed that improved media literacy is key and should be an integral part of education, particularly since social media tools are constantly evolving.
"We are now learning that how we act online has an impact on our societies, spreading all types of behaviour, both good and bad," she said. "It is essential that we start to include media literacy in youth education, so that everyone can understand what we contribute online has an effect on society."