Interreligious Platform for Dialogue and Cooperation in the Arab World (IPDC)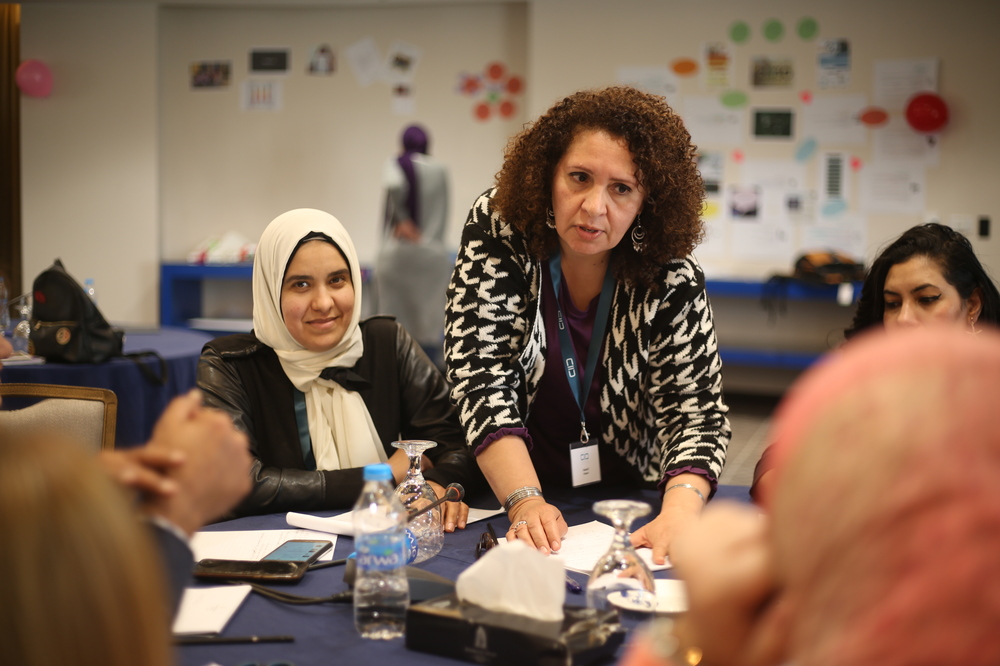 Launched in 2018, the IPDC advocates the rights and inclusion of all communities in the Arab World, combats hatred and sectarianism and jointly addresses threats to peaceful coexistence. Platform members include twenty-three of the highest religious authorities from Muslim and Christian institutions across the Arab region.
The IPDC is a growing network of diverse religious and ethnic communities that come together to collaborate in the name of peaceful coexistence and interreligious dialogue. KAICIID implements all its programmes in the Arab region in collaboration with the IPDC, including:
 
She for Dialogue – a women's empowerment project currently working with women from Iraq, Egypt, Lebanon, Saudi Arabia and Syria to tackle relevant topics such as gender mainstreaming in the field of interreligious dialogue, and ways in which identity intersects with religion, ethnicity, culture and nationality.
The Youth Forum for Interreligious and Intercultural Dialogue in the Arab Region, which provides an accessible, safe space for dialogue for young people from all religious, ethnic and cultural backgrounds.
The implementation of KAICIID's Dialogue360 projects (previously Dialogue 60 and Dialogue 100), which support grassroots organizations with interreligious dialogue initiatives.
The Dialogue Journalism Fellowship, which trains journalists in interreligious dialogue while reinforcing the core values of journalism which promote accuracy, fairness, balance, as well as respect for diversity, ethnicity, and religion. The programme aims to influence the way media reports on conflicts in the region, helping journalists become more aware of their role as peacebuilders and dialogue practitioners.