Network for Dialogue workshop takes place in Bologna, defines way forward and membership
04 March 2019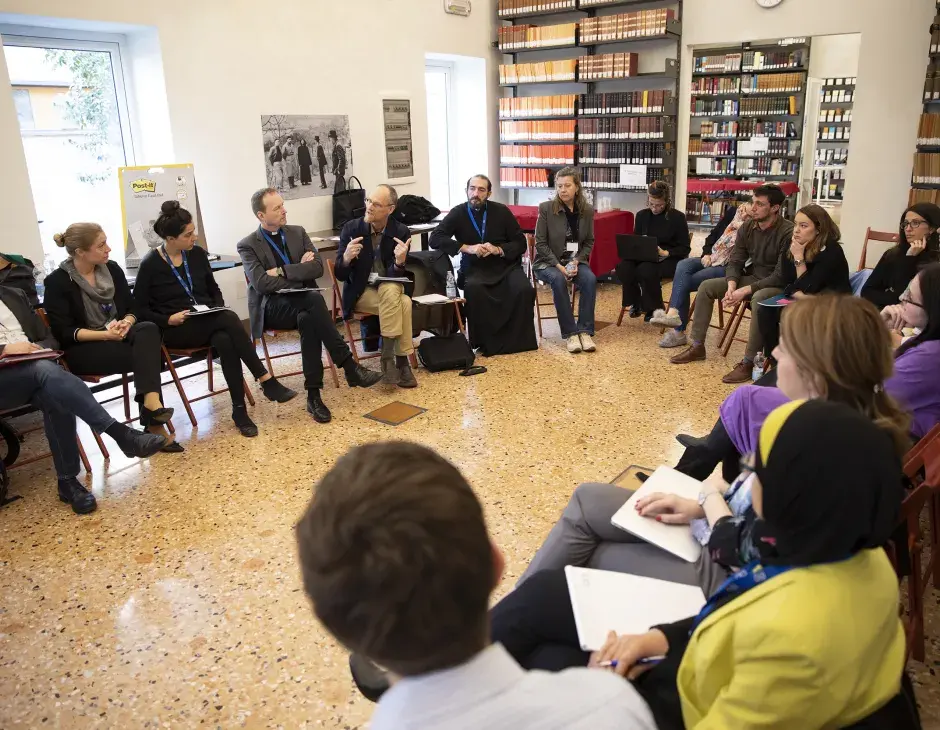 Network for Dialogue workshop takes place in Bologna, defines way forward and membership
The Network for Dialogue held its second workshop on 2-3 March 2019 in Bologna, Italy, bringing together representatives from faith-based and secular organizations at the local, national, and international levels in the field of social inclusion to discuss the vision of the Network and its concrete next steps. The Network for Dialogue is a KAICIID initiative that supports the integration of people seeking refuge and migrants in Europe through providing opportunities for capacity building through dialogue and facilitating collaboration between the member organizations of the Network.
At the workshop, participants learned about KAICIID's open-access resources that could support their work on the grassroots level, like the Dialogue Knowledge Hub and the Toolkit for Project Integration through Dialogue.
Roberto Maria Meola, an Italian lawyer, addressed participants in a discussion about local policies and the current situation in the field of migration and social inclusion from a legal perspective.
"I see huge potential for this network and I think it is an exciting space to bring together different actors: there are humanitarian agencies and smaller organizations that would never meet in other circumstances. What KAICIID is trying to organize here could be a good model of localization of aid" said Amjad Saleem from the International Federation of the Red Cross (IFRC).
"We are committed to ensuring that the efforts of this Network are sustainable," commented Anas Alabbadi, Chief of the Global Practices Hub at KAICIID. "My hope is that through our collaborative efforts, we can develop ideas and tools to bring this experience to others as well," he continued.
"The last days have shown the diversity in the Network as well as the willingness to engage and learn from each other for the common cause of working for refugees and migrants and the use of dialogue as the way to move forward," added Johannes Langer, Programme Manager at KAICIID for Social Inclusion of People Seeking Refuge in Europe.
"I appreciate all the work we did so far because we did that together" said Aleksandra Djuric Milovanovic, Project Coordinator for the Network, retracing what had already been achieved by the Network at the beginning of the meeting.
The meeting allowed returning participants from the first gathering that took place in Austria in October 2018 to reconnect and get to know each other better, as well as to welcome new members to the Network. They are currently working on putting together a booklet describing the Network members' associations, and featuring promising practices based on the analysis of case studies.