Network for Dialogue Publishes New Policy Brief Series on Refugee Integration
10 March 2022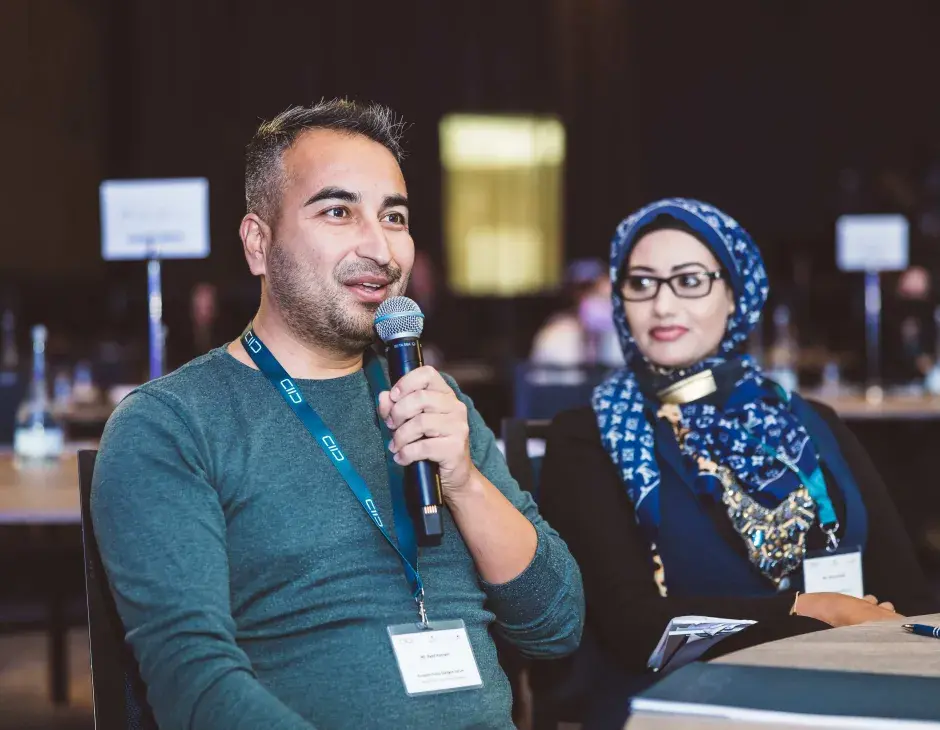 The KAICIID-supported Network for Dialogue, a pan-European platform that unites secular and faith-based organizations, religious leaders and academics who work in the field of migration, has published an new  series of policy briefs on the inclusion and empowerment of people seeking refuge in Europe.
Collecting input and real-world experiences from grassroots actors and experts, the four briefs provide recommendations for some of the most pressing challenges facing Europe's migrant and refugee communities: the need for inclusive access to education for refugee and migrant children, stronger efforts to tackle hate speech, increased volunteer opportunities for migrants and refugees, and the involvement of migrant and refugee-led organizations in policymaking. They build on an initial series of briefs launched in June of 2021.
Content for the policy briefs was drawn from five input papers which emerged from last year´s 3rd European Policy Dialogue Forum in Lisbon, a three-day event that discussed how religious organizations, policymakers and recent arrivals can encourage the participation of refugees and migrants in developing more inclusive societies in Europe.
"These policy briefs are a powerful instrument because they are the result of a genuine participatory and consultative process that weaves in the perspectives of migrants and refugees, but also of key stakeholders in host societies," said Rositsa Atanasova, Advocacy Expert for the Center for Legal Aid in Bulgaria and a member of the Network for Dialogue. They provide tangible recommendations and they help us to make those voices heard at the policy-making level."
Policy Brief #4: Ensuring Migrant and Refugee Children's Access to Formal Education in Europe
According to the Network for Dialogue, a substantial increase in forced displacement around the world means there are big gaps between refugees and their non-refugee peers when it comes to access to education. Education is a key element for refugee and migrant children's social inclusion into host communities, including for the undocumented.
Although education is an unalienable fundamental right, multiple European countries struggle to guarantee access to adequate schooling for migrant and refugee children. Often the schooling they receive is determined by their immigration status and not by their educational needs.
Policymakers at the national and local level, as well as religious organizations, should work side by side to support access to formal education, the Network for Dialogue writes in the policy brief. While religious organizations can help families navigate complex school systems and logistical issues, policymakers can establish and implement polices to facilitate enrolment procedures, overcome language barriers and adequately allocate financial and human resources and support based on individual needs.
Policy Brief #5: Engaging Migrant and Refugee-led Organizations in Policymaking in Europe
Refugees and migrants are frequently portrayed as victims unable to promote change. However, the Network for Dialogue believes many migrants can use their unique experiences and skills to improve policies for their communities, and for European society as a whole.
Image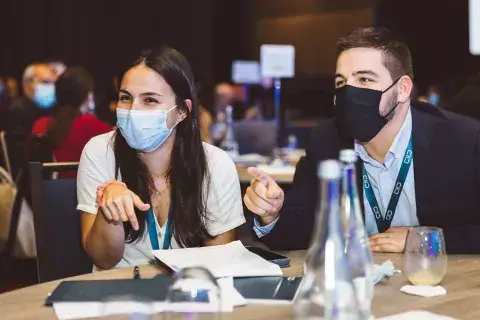 Despite the importance of supporting migrant-led advocacy to secure greater ownership of and influence on relevant policy agendas, multiple structural, administrative and logistical obstacles continue to hamper these efforts. Network for Dialogue members highlight the importance of engagement with migrant and refugee-led organizations through the development of strategies, structures and action plans. Besides guaranteeing financial funding for refugee-led entities, efforts should also focus on capacity-building measures to improve their involvement in public policymaking processes, the brief says.
Policy Brief #6: Religious Actors and Countering Hate Speech in Europe
Hate speech has increasingly threatened European cohesion, exacerbated by misinformation and conspiracy theories during the COVID-19 pandemic.
According to the Network for Dialogue, one fundamental way to combat hate speech is by sharing "alternative narratives" - positive stories that resonate with audiences and encourage them to uphold peace and human rights, rather than hatred and discrimination. Effectively fighting the root causes of hate speech requires the involvement of religious actors, who are often well versed in combatting religious hate speech and have authority and influence in their communities.
Policy Brief #7: Helping Migrants and Refugees Volunteer
Although studies on the effects of volunteering are new, community engagement and service may serve as key stepping stones for integration into the host society, the Network for Dialogue says in this brief.
Volunteering is a "two-way-process", providing a natural space for refugees and migrants, and members of the host community to get to know one another. Despite its great potential, many barriers continue to hamper the participation of migrants in volunteering in their local communities. Policymakers are advised to recognise volunteering as an asset and to embed it in national and local integration policies and action plans. Funding should be provided through governmental programmes to encourage migrants to volunteer.
Religious organizations can encourage volunteer organizations to address the needs of all members of their communities, including migrants, and promote the use dialogue to explore, promote and value diversity within their groups and build new relationships.
Image

Although Aleksandra Djurić Milovanović, Project Manager of the Network for Dialogue admits that the policy briefs cannot provide solutions to the myriad of problems that refugees and migrants face in Europe, they offer an initial course of action to help smooth integration challenges.
"We strongly believe in their importance, as they represent valuable recommendations to policymakers, religious leaders and congregations on how to make positive contributions to our European societies", she said.
In addition to the four policy briefs, two research papers on the issue of countering hate speech were presented – both of them produced by KAICIID. One discusses the role of education in countering hate speech that targets refugees and migrants in Europe, while the second one focuses on efforts undertaken by religious actors to fight hate speech.
To download the newly published policy briefs by the Network for Dialogue, please click here
To download the research papers and the policy brief on countering hate speech, please click here