Serbia's Pedro Arrupe Integration House — Providing Unaccompanied Refugee Children the Childhood they Deserve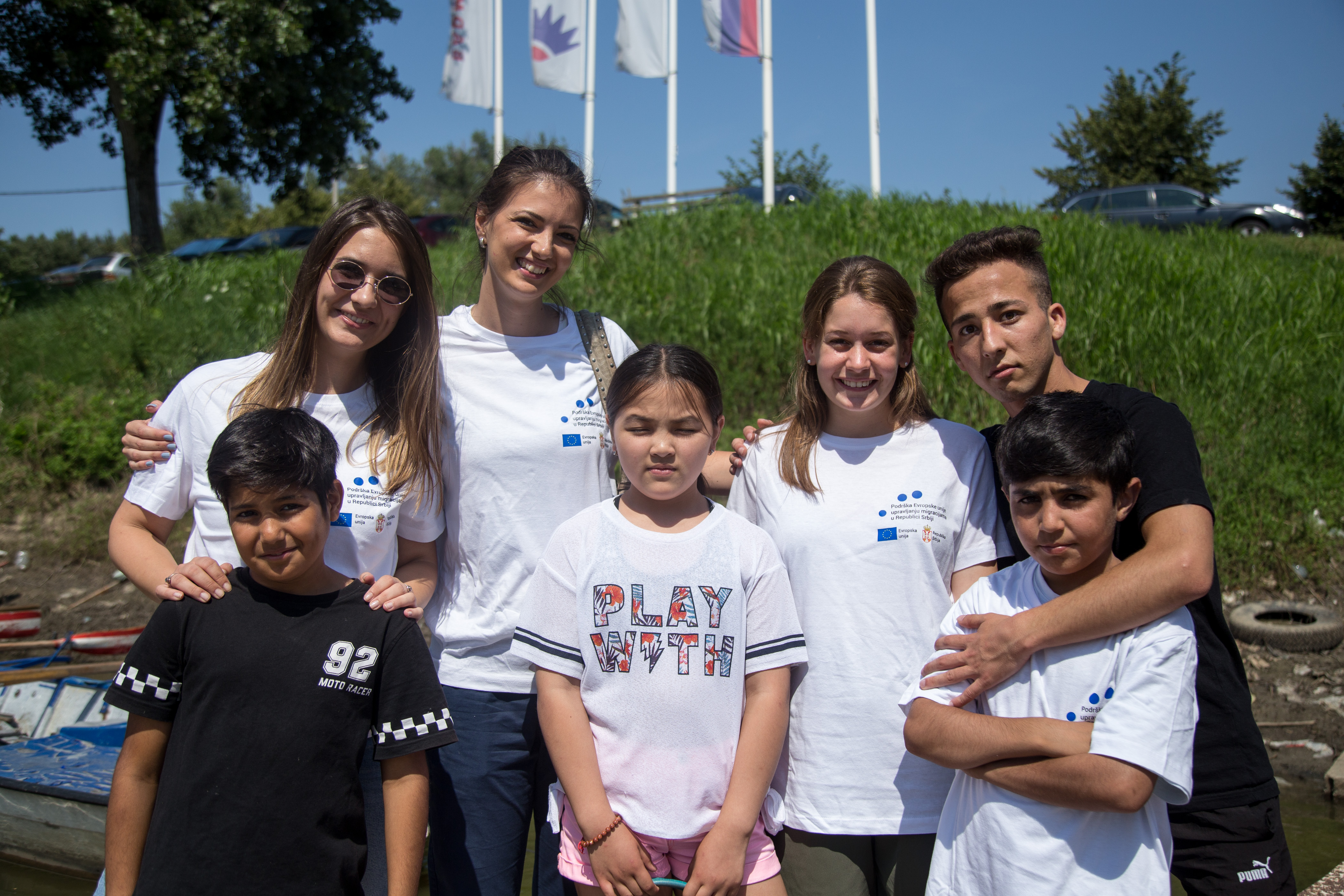 Unaccompanied children are cared for at the Pedro Arrupe Integration House in Belgrade, Serbia, which is run by the Jesuit Refugee Service (JRS)
Located midway between the Middle East and Western Europe, Serbia was hit hard by the "refugee crisis" of 2015. Fleeing war and chronic economic insecurity, hundreds-of-thousands of refugees arrived in the Balkan country, most destined for the Serbian capital, Belgrade. Among their ranks were thousands of unaccompanied children: alone, vulnerable, and in urgent need of specialist care. 
Serbian officials put the protection of these lone youngsters high on their priority list — but under the strain of a spiralling humanitarian emergency, gaps in the system soon emerged. 
"Unaccompanied children were being placed in refugee camps and reception centres alongside adults, where it was harder to manage their unique needs," recalls Jelena Đurđević, a state social worker at the time. 
Having fled the horrors of war in Syria, Afghanistan, and Iraq — and in some cases, having witnessed their parents die — many of the children arriving in eastern Europe were suffering profound psychological trauma. Compounded by deep linguistic, cultural, and social challenges, and it was clear more had to be done to shield Serbia's migrant minors from harm and exploitation. 
The answer, the country's Jesuit Refugee Service (JRS) decided, was a specially designed accommodation service — an 'integration house' — where unaccompanied children would be cared for around the clock. 
"The Pedro Arrupe Integration House opened in 2017 to support vulnerable refugee boys," explains Đurđević, who now serves as House Coordinator. "That support isn't limited to their immediate physical and mental health issues, but also their longer term needs, like integrating with a new society and getting their lives back on track."
More than just a shelter
Today, a steady stream of refugees continue to arrive in Serbia, despite the de-facto closure of the so-called "Balkan route" in early 2016. More than a million migrants have passed through the country over the past seven years, with around 7,000 present at any one time. Within that number, a contingent of unaccompanied children are still found sleeping rough and under constant threat from people smugglers. This is why the work of the Integration House is so vital. 
Image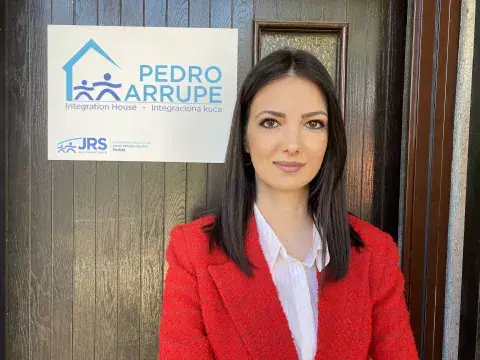 When the children arrive in Serbia — a country with middling social protection scores — they often face obstacles in accessing state assistance, Đurđević says. Simple things, like obtaining a bus pass, can be challenging for unaccompanied migrant children, while more complex services — like mental health care, legal representation, and schooling — are all but impossible to negotiate alone. 
"When a child arrives at the house, we provide them with food, shelter, clothing, and medical necessities; but that's only the start," Đurđević explains. "We work with psychologists, immigration lawyers, and other specialists to ensure the boys' more complicated needs are met."
Education is a big part of this. Under Serbian law, refugee and migrant children are entitled to the same level of schooling as citizens — but without support and guidance, few ever see the inside of a classroom. It's a situation the Integration House is working hard to correct, enrolling all of its youngsters into the local school system if they settle at the centre for more than a month.
Intercultural and interreligious dialogue 
Ensuring the children have access to quality education is crucial — but there's still plenty of time for fun and relaxation at Pedro Arrupe. Đurđević and her colleagues strive to create a soothing, family-like environment at the house, which has given sanctuary to more than a hundred children over the last five years.
At any one time, there are around fifteen boys staying at the centre. Most have travelled from the Middle East and are of Muslim faith, so it's critical that the team has strong intercultural and interreligious skills, Đurđević says.
"Many of the kids have never met a non-Muslim person before, and lots of them are from rural communities that are very religious, so they're scared that people in a new country might try to change their beliefs." 
Staff at the house make clear that this will never happen, encouraging the children to celebrate diversity and understand that all people are equal regardless of faith. A translator and mediator from Afghanistan helps bridge the cultural divide, while Đurđević and her team aim to demonstrate that dialogue is a two-way street. 
"We celebrate Eid and other Islamic holidays, and encourage the boys to tell us about their traditions and customs. And we've found that they're really interested in hearing about our practices, like why we paint eggs at Easter," Đurđević says. 
To further break down cultural barriers, the adolescents go on hikes, picnics, and riverside trips with local children, and spend long summer days playing football and tennis in the peaceful Belgrade suburb where the house is based.   
Image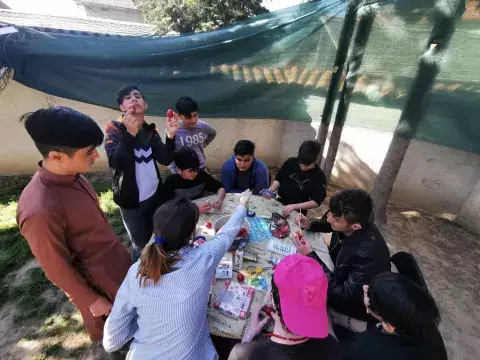 A collaborative effort
JRS works closely with Serbian officials and local CSOs to provide its services, and is part of the government's child protection working group that helps steer policy development. The organisation also plays a pivotal role in the reunification of unaccompanied children with their families.  
Despite this, Đurđević admits that securing government funding remains difficult, with most of the house's money coming from European Union channels. JRS also receives support from bodies like UNHCR. As a member of the KAICIID-sponsored Network for Dialogue, its staff has benefitted from bespoke training in the art of interreligious and intercultural dialogue. 
A normal childhood
The passion and dedication of Đurđević's team was rewarded recently when two of their beneficiaries were accepted to study at the University of Belgrade. 
Neither Sami Rasouli nor Reza Sharifi, both from the Middle East, spoke a word of Serbian when they entered the Integration House a few years ago — but with support and encouragement from JRS staff, they studied hard to develop their linguistic, academic, and artistic skills.
Iranian born Rasouli is now specialising in clothing design at the Faculty of Applied Arts, while Sharifi — originally from Afghanistan — is working towards a career in painting. Regrettably, the pair's achievements are rare for members of the refugee community, which has a higher education access rate of just 3%.
This undoubtedly makes the young men's accomplishments all the more impressive — but for Đurđević, it's the simple, everyday happenings of the house that are most satisfying.
"When one of the children gets bad marks or has a row with his girlfriend, it makes me smile, because those are normal kid things," she says. "More than anything else, that's what we want to provide for these boys: a normal childhood."