2024 KAICIID International Fellows Programme: Call for Applications, Requirements and Criteria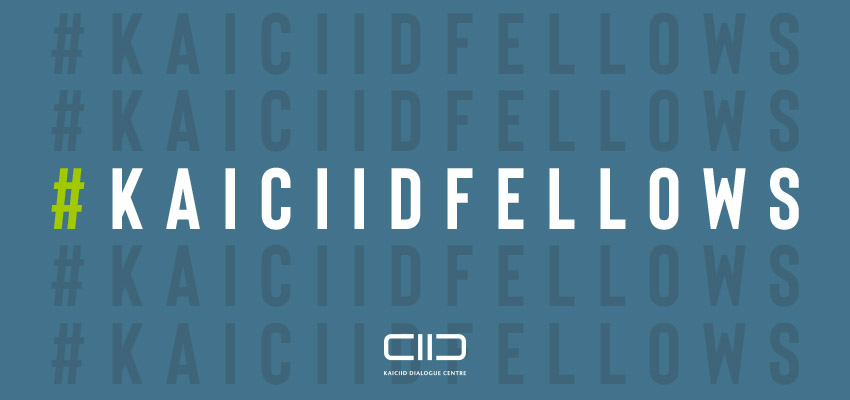 The KAICIID International Fellows Programme is an ongoing capacity and professional development Programme that brings together religious leaders, educators, and interreligious dialogue practitioners from Buddhist, Christian, Hindu, Jewish, Muslim, and other religious backgrounds from around the world. The Programme offers training (in-person and online) in dialogue facilitation, intercultural communication and promoting social cohesion to people who advance and integrate their knowledge, skill, and experience within their respective communities. Since 2015, more than 500 individuals from more than 85 countries have participated in the Programme.
In 2024, an International and Latin American Cohorts will be launched. The Latin American cohort will be implemented in partnership with Religions for Peace – Latin America and the Caribbean.
The training modules equip the Fellows with an in-depth understanding of subjects such as Interreligious Dialogue, Conflict Management and Peacebuilding, Gender and IRD, Climate crises and IRD, Combating Hate Speech, and Common citizenship in addition to valuable skills like Project design, Fundraising and Monitoring and Evaluation. As part of their dialogue training, Fellows receive humble funding to implement grassroots interreligious dialogue projects in their own communities. During the training, Fellows also have the opportunity to participate in and organise real-time dialogue sessions, academic lectures, field visits to religious and cultural sites, and thematic conferences.
The Programme is segmented into three Physical Training and several online courses and sessions; and after the third physical training, the Fellows graduate to join the KAICIID Fellows Alumni Network (KFAN). The KFAN is an active multireligious, multicultural, transnational community of interreligious dialogue practitioners and peace advocates. KFAN consolidates the collaborations and friendships among Fellows and between KAICIID and the Fellows. There are many opportunities that are available exclusively to the alumni and their events and activities are planned to encourage them to stay connected, motivated, and engaged.
Target Group and Selection Criteria
The Programme seeks applications from religious leaders, educators, and interreligious dialogue practitioners that train future leaders coming from all faith backgrounds, including the Baha'i faith, Buddhism, Christianity, Hinduism, Islam, Judaism, Sikhism, and others. KAICIID Fellows are individuals who have the desire, courage, and conviction to promote peace, social cohesion, and intercultural harmony through IRD in their home countries. The Programme also takes into consideration the balanced representation of religions, gender, as well as geographical origins.
Requirements
Teaching at an institution that trains future religious leaders (i.e. Seminaries, Temples and similar institutions); and/or dialogue practitioners with access to training at such institutions.
Coming from (and/or having the support of) his/her institution.
Preference for applicants who are below 40 years of age.
Willingness to learn and cooperate with religious leaders from different religious backgrounds.
Have working knowledge of English (the working language of the training is English).
Ability to participate and commit to the whole duration of the Programme (12 months, including monthly online sessions; online courses and 3 one-week training in-person).
Preference for applicants with Policy level engagements.
Application and Selection Process
The selection committee consists of several KAICIID experts, knowledgeable about interreligious dialogue and conflict transformation. They will take into consideration the experience of the candidates as well as the motivation of their respective institutions for enhancing the teaching of interreligious dialogue courses in their institutions.
1. Application: The call for applications is open from March 13 to May 21, 2023, and must be submitted online here. The form will require applicants to complete essay questions and attach:
Photo
Curriculum Vitae
Letter of Recommendation or Support Letter from the Affiliated Institution
2. Incomplete applications will not be considered.
3. Pre-selection: Applications will be reviewed, and shortlisted candidates interviewed in the summer.
4. Final selection: Based on the application and interview scores, 20 individuals per Cohort will be selected and informed about the outcomes in November of 2023.
5. Unsuccessful candidates will also be informed.
Deadline: 21 May 2023
Please visit our frequently asked questions for more information.