KAICIID and the UN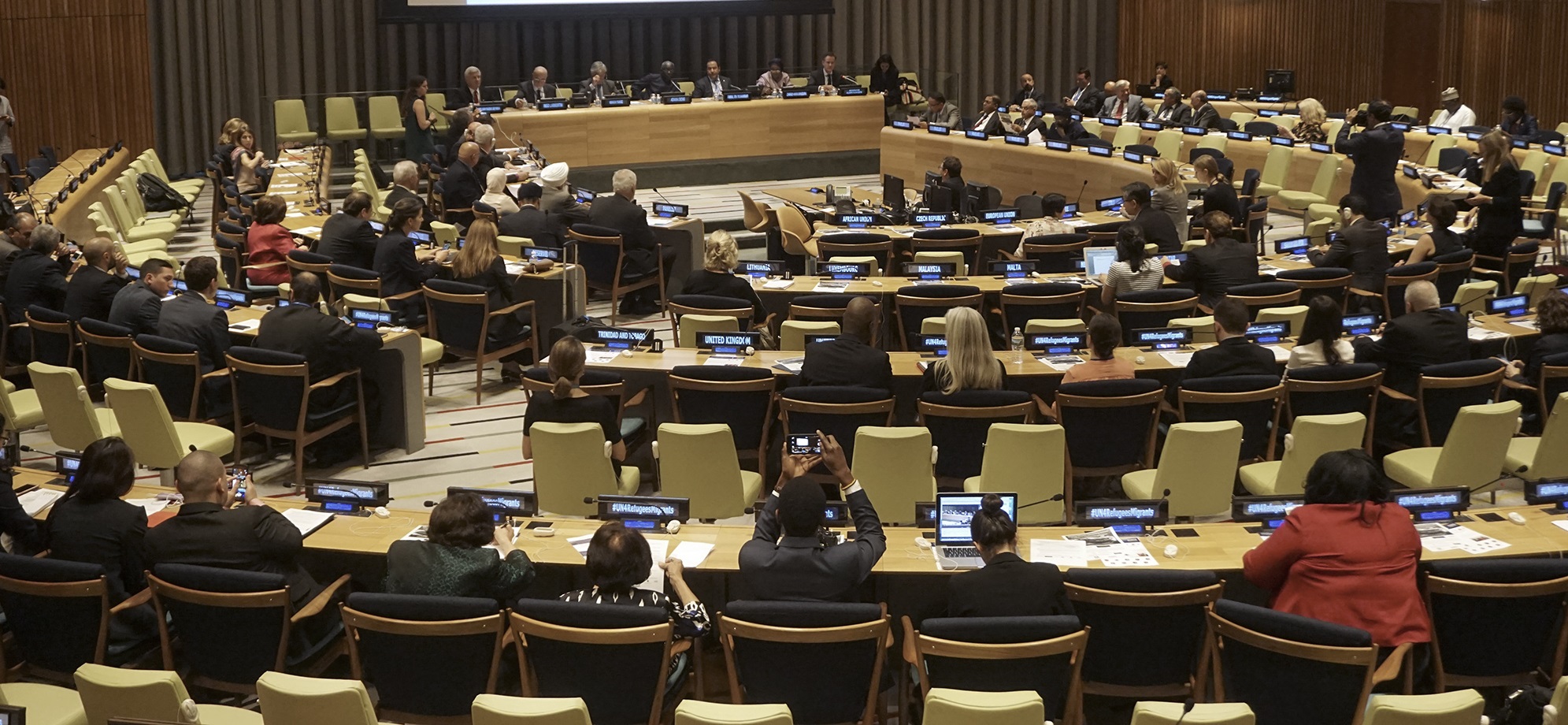 Through ongoing cooperation agreements and specific partnerships with UN agencies, intergovernmental and non-governmental organizations, civil society groups and States, the International Dialogue Centre works towards the accomplishment of the 2030 Agenda for Sustainable Development. KAICIID, an intergovernmental organization with a unique nature, offers its convening power, dialogue facilitation skills and capacity building expertise to promote social cohesion and build peaceful societies through intercultural and interreligious dialogue.
With the Centre's methodology and access to key actors in conflict areas, we work towards transformative social change by empowering religious leaders and policymakers to participate in a common dialogue for peace.
The Centre upholds the UN Declaration on Human Rights, the UNESCO Culture Conventions and their operational activities. Similar to UNESCO's approach to the 2030 Agenda, KAICIID aims at contributing to peaceful societies and inclusion, by enhancing the exercise of fundamental freedoms, strengthening participatory systems of dialogue to foster respect for cultural and religious diversity and promoting gender equality.
OUR IMPACT
KAICIID contributes to sustainable development, education, social cohesion, peacebuilding and eradicating inequality through intercultural and interreligious dialogue. The Centre works to strengthen dialogue between religious actors and policymakers by building their capacity in interreligious dialogue for peace and social cohesion. As the only intergovernmental organization mandated to promote peace through interreligious dialogue, KAICIID contributes to a stronger social fabric in communities where religion was manipulated to justify violence.
Since its establishment in 2012, KAICIID has built capacity in interreligious and intercultural dialogue of over 3,000 trainees, including religious leaders and policymakers. In addition, KAICIID has raised awareness of the importance of interreligious dialogue for peace by integrating its methodology in projects through joint programming with peer intergovernmental organizations, such as UNDP, UNAOC and UNESCO.
OUR CONTRIBUTION TO THE SDGS
Through our programmes and partnerships, we contribute to SDG 4, on quality education and lifelong learning opportunities; SDG 5, on gender equality; SDG 10, on reducing inequality within and among countries; SDG 11, on sustainable cities and communities; SDG 16, on peaceful and inclusive societies; and SDG 17, on partnerships for sustainable development. Read more about our specific contributions towards each SDG here.
OUR PARTNERS
KAICIID depends on its partners to achieve its objectives: we work with religious leaders from many different faiths, interreligious organizations, dialogue practitioners, international organizations, governments, universities and networks to achieve our goals. Through cooperation with our partners, we hope to multiply our joint impact, as well as support the field of dialogue as a whole through training and capacity building.
Click here to read more about our partners and joint work.
KAICIID attaches special importance to its cooperation with the UN and building relations with relevant UN entities, in particular under the SDGs. The Centre contributes to the achievement of the SDGs through a multi-dimensional approach, drawing on its main areas of expertise in interreligious and intercultural dialogue and focusing on multi-stakeholder partnerships for implementation, which lies at the core of KAICIID's methodology, in line with SDG 17: "Enhance the global partnership for sustainable development, complemented by multi-stakeholder partnerships that mobilize and share knowledge, expertise, technology and financial resources, to support the achievement of the sustainable development goals in all countries, in particular developing countries. Encourage and promote effective public, public-private and civil society partnerships, building on the experience and resourcing strategies of partnerships."