KAICIID, European Commission Convene Experts on Faith-based Educational Support for Young Refugees
12 December 2017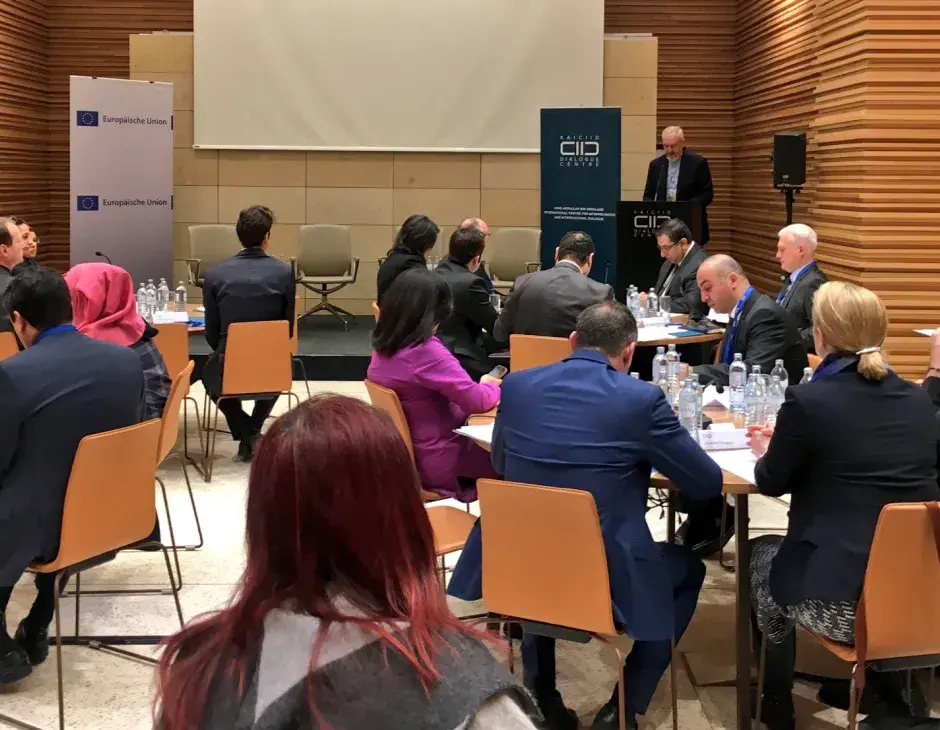 The International Dialogue Centre and the European Commission Representation in Austria are co-organizing an Experts Workshop in Vienna to develop recommendations to help young people seeking refuge more effectively integrate in European society. The workshop aims to align the efforts of existing organizations and individuals actively supporting the integration of newcomers to Europe, by developing recommendations on policy and programmes, as well as to explore potential partnerships.
The workshop will convene experts from the policy community, faith-based actors, and welfare organizations to examine the perspectives of young people seeking refuge in Europe, to better understand how they see the world and perceive the religious 'Other', and try to understand the driving factors behind these perceptions, and create policy and programmatic recommendations to address these.  
In order to more accurately respond to the needs of young people, the International Dialogue Centre held a one-day youth roundtable discussion on 2 December 2017, comprising 18 young people aged 16-25 who came to Austria as asylum seekers, to learn about their perspectives on what the gaps are in religious education and interreligious experience, and what in their view should be done to bridge these gaps.
Naomi Hunt, KAICIID's Refugees in Europe Programme Manager said: "Young people are often represented as a particularly vulnerable group, which is true in many ways. But in important ways, their resilience and openness shines a light for the rest of their families and their communities. Young people are the future, so we should listen closely and invest wisely in them."
The findings from the youth roundtable will be presented at the experts' workshop. The first day of the workshop will focus on gathering participant inputs, and identifying challenges and best practices. The following day will be spent mainly in breakout groups in which participants can have deeper discussions and develop recommendations. The second day of the workshop will open with a high-level panel including:
The recommendations generated by the workshop will be distributed to participants and key stakeholders in Europe in the beginning of 2018, including to national governments, European institutions and major faith-based and secular welfare organizations, and will help KAICIID and its partners develop targeted actions to support this critical field.
ABOUT THE REPRESENTATION OF THE EUROPEAN COMMISSION IN AUSTRIA
The Representation of the European Commission together with the Information Office of the European Parliament is located at the "Haus der Europäischen Union". The Representation for the European Commission offers information about the EU policies and organises EU-themes events and thus is the main contact point for authorities, media and citizens about current initiatives on the European level.