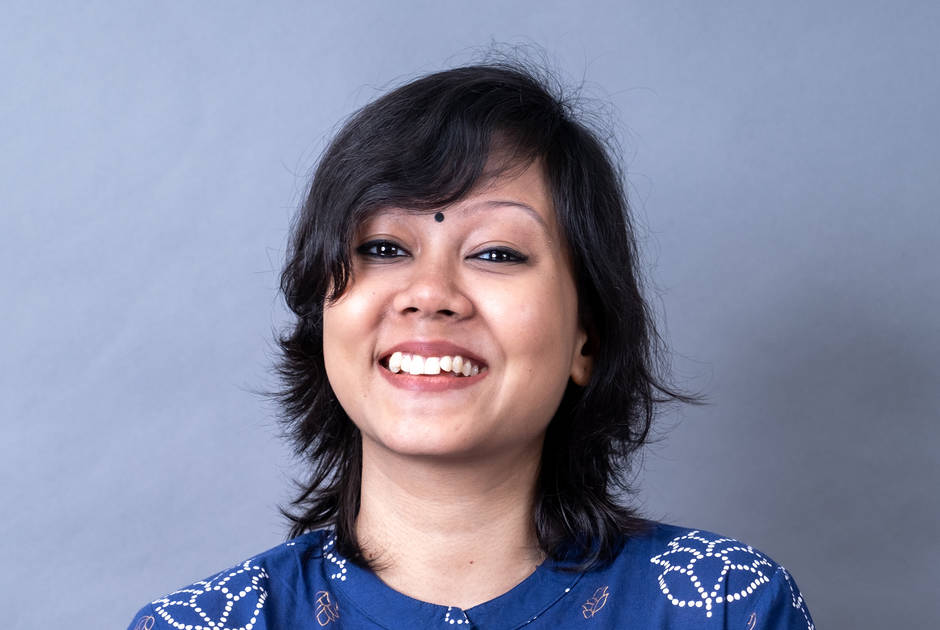 For this year's International Youth Day on August 12th, we caught up with Sohini Jana – an alumna of the KAICIID International Fellows Programme, Director of the Jammu and Kashmir Policy Institute in India and a co-founder of the Online Circle of Compassion. An impressive and inspiring young person, Sohini is facilitating dialogue across communities at the local and global levels.
A trained conflict analyst and mindfulness practitioner, Sohini has worked in conflict-prone areas in Bengal, India, helping tribal communities improve inter-community relations through interreligious and intercultural dialogue. In the course of her work with religious leaders and journalists, Sohini developed specific recommendations for building more constructive engagement and cooperation between the media and religious leaders, which she later applied to her work in sharing information during the COVID-19 pandemic. 
"My work has been about healing community wounds in trauma, particularly between the Hindu and Muslim communities in India where the scars of partition still live on silently transmitted across generations to shape our experience of coexistence", Sohini said.
Currently Sohini works in Jammu and Kashmir and mentors youth to manage stress and build emotional resilience. As a response to the Covid-19 pandemic, last year in the team of dialogue enthusiasts from 17 countries, she founded a Zoom-based support group for youth named the Online Circle of Compassion. Seventy-one young people from all over the world attended the first session and found space for continuous support and encouragement in times of crisis.
"Our participants have given us all sorts of testimonies, so for some it has been an exercise in learning how to express their concerns, receive support and understand that their feelings matter. For some, it has been about making brilliant friends and building community through compassion", Sohini said.
The online support for youth takes place every week, in different languages, and serves as a safe space for discussing issues related to youth wellbeing, stress, mental health, relationships, inner dialogue, gender justice and many more. Those who are interested in  joining the group can learn more here.  
All the work and projects carried out by our guest Sohini have become a reflection of the principles that she stands for and the ideals that shape her life's journey. Listen to the podcast and learn more about Sohini's experience of using dialogue and mindful communication to generate a positive change in her immediate environment and worldwide.
Listen to the podcast here.
09 August 2021