Tool for writing textbooks free of prejudice
09 July 2015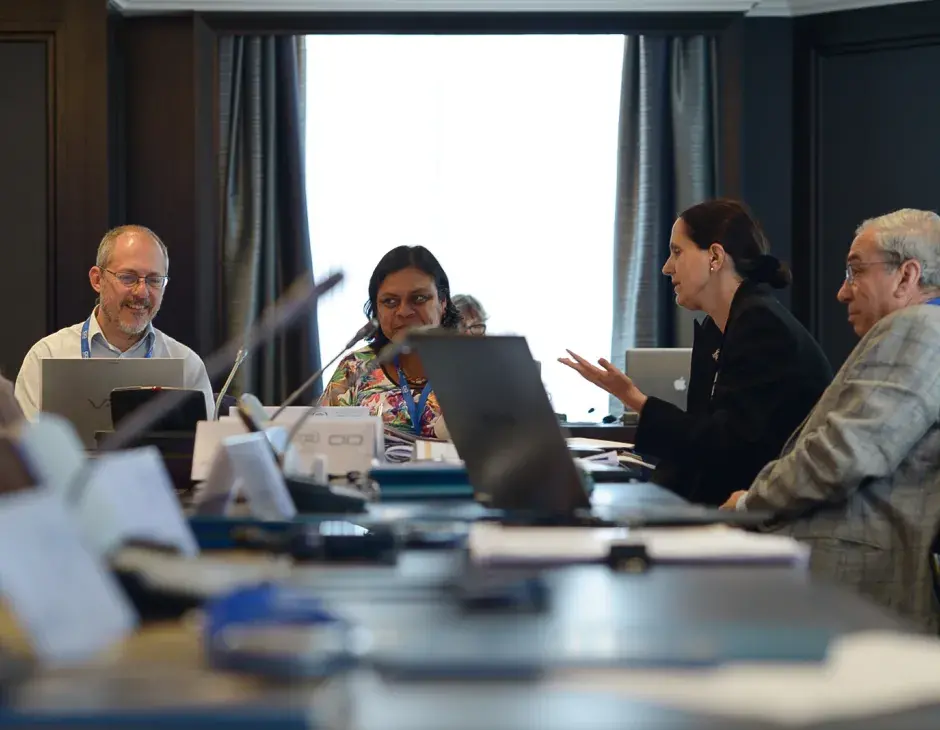 The International Dialogue Centre (KAICIID) and UNESCO convened education experts to test a tool to assist educators in writing textbooks which are free of stereotypes and prejudices about culture, religion and gender. The tool is needed to assist in curriculum development worldwide as well as to assess current textbooks in circulation or develop new ones. It will eventually be used to communicate curriculum recommendations to textbook authors, in both public and private sectors. KAICIID and UNESCO organized the workshop to test the tool in Vienna, Austria, from 1-3 July 2015.
The importance of textbooks in influencing societies cannot be emphasised enough. As Noro Andriamiseza from UNESCO explained: "a curriculum consists of more than textbooks, but textbooks are an important part of a curriculum, the most visible part". Textbooks can support diversity and coexistence, but when they include prejudices, they can divide societies. The workshop aimed to gain feedback and recommendations to further improve the tool prior to its publication.
The recommendations from the meeting will be used to revise the tool prior to its autumn release. The tool will first appear in French, English and Arabic.
Twenty participants, including experts, authors and publishers from more than 12 different countries and five continents tested the tool by examining samples of current textbooks in circulation in primary and secondary schools in Africa, Asia, the Middle East, North America and Europe focusing on history, civic education and religion. These samples were then examined for stereotyping based on the tool's guidelines. The recommendations from the forum will be used to improve the tool before it is distributed for wider use.
Participants recommended that similar workshops be organized for textbook writers in different regions and in different languages where practitioners can be trained to apply the tool. Biases can also appear in textbooks for maths and the sciences. Hugo Labate, a participant said: "we need to make clear the importance of diversity across the curriculum in different subjects, not just in the social sciences and humanities. For example, science is often depicted as quite a male-orientated subject. It can also clash with some worldviews. It is important to be able to teach science while being respectful to different worldviews and also be able to depict gender equality."
The workshop is part of the Memorandum of Understanding between the King Abdulaziz Center for National Dialogue and UNESCO, that established the "Abdullah bin Abdulaziz International Programme for a Culture of Peace and Dialogue" and builds on outcomes from the UNESCO Forum on Global Citizenship Education.
KAICIID's educational programme includes the Image of the Other Programme that focuses on building accurate representation of religious and cultural diversity through interreligious and intercultural education.  The programme supports the exchange of ideas and approaches, serving as a platform for public outreach, sharing best practices, ideas and materials trans-regionally.
It also includes the KAICIID Policy Network (KPN), a platform for experts and governmental focal points to discuss interreligious and intercultural education in formal and non-formal education. The focus includes interreligious education, curriculum development and evaluation tools, teacher training and new e-learning resources.