Syrian and Lebanese Youth Learn to Use Social Media for Dialogue at KAICIID-UNESCO Training
17 May 2018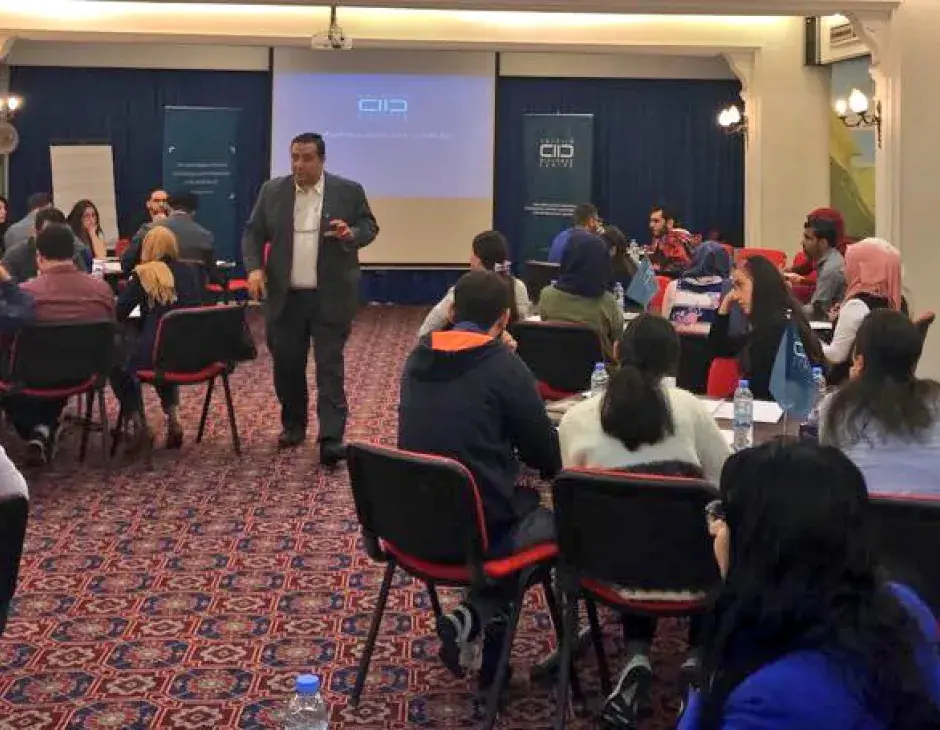 Beirut, 13 May 2018: 50 young people from Syria and Lebanon learned how to promote values like coexistence, mutual respect and dialogue on social media at a training organized by the International Dialogue Centre (KAICIID) and UNESCO Beirut.
The training is an initiative of the KAICIID-supported Interreligious Platform for Dialogue and Cooperation in the Arab World, which was launched in Vienna, Austria, in February 2018, and brings together Christian and Muslim religious leaders in a safe space to coordinate interreligious dialogue initiatives in the Arab region.
The Beirut training is the eighth training session that has organized by the Centre across the region, in cooperation with partners such as UNDP, UNESCO and Al-Azhar. Over 420 young people have already been trained. The participants of the training can go on to train others, and are working together to implement social media campaigns which will serve as a model of interreligious understanding on social media.
Waseem Haddad, Senior Programme Manager for the Arab Region at KAICIID said, "Social media has traditionally been used as a platform for recruitment and division by extremists. Young people are especially vulnerable to this kind of manipulation of religion. Through this programme, we are creating a kind of counter-discourse to use social media as a place of celebration of the common values that unite us all, of inclusion and pluralism."
Mr. George Awad of UNESCO said: "UNESCO has always believed in youth and their ability to build their communities, especially in our Arab region, where youth represent over 30% of the society. Based on this, UNESCO set an international strategy for youth (2014-2021) that is reflected  across all of the organization's sectors. Our work is ongoing with partners and civil society  including youth and women, on combatting violent extremism and resolving conflict, as well as dialogue, social cohesion, and media literacy, connects to technology and social media that have become integral parts of our daily lives. Our partnership with the International Dialogue Centre (KAICIID) comes naturally, as we share common objectives and goals especially towards youth, their active participation within their communities and using social media as a space for dialogue to spread a culture of acceptance and peaceful coexistence, far away from violence and hatred."