KAICIID Places Spotlight on Dialogue and Development at the Parliament of World Religions
14 October 2021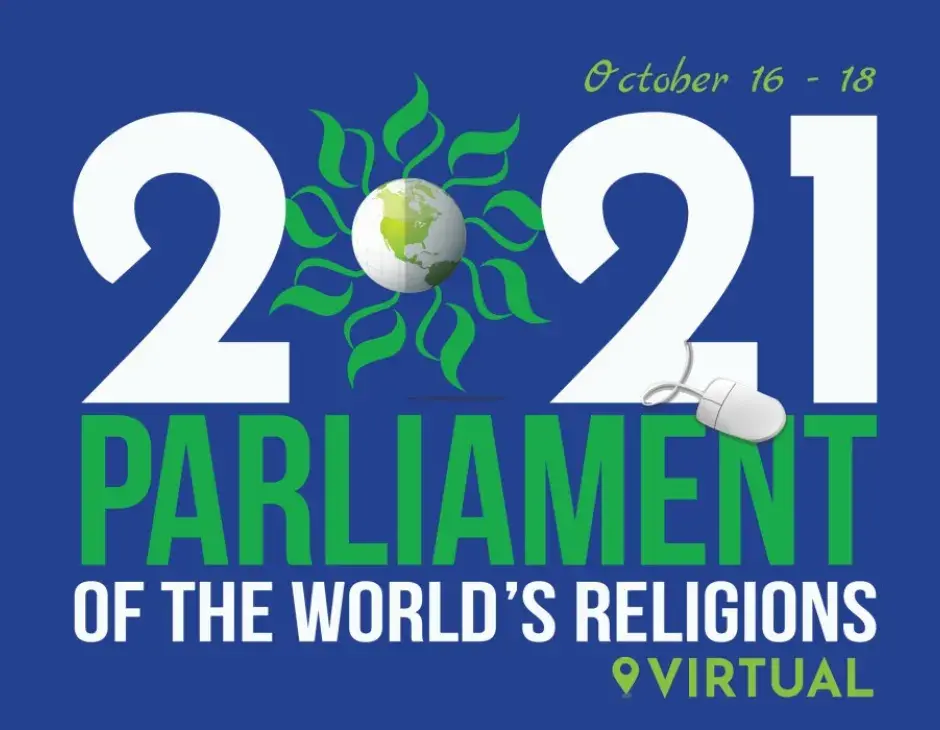 The International Dialogue Centre (KAICIID) will place a spotlight on the role of faith in promoting global development and sustainable peace at the 2021 Parliament of the World's Religions. The Centre will also offer special presentations on its e-learning and interreligious dialogue platform.
From 16-18 October, the annual Parliament of the World's Religions will bring together thousands of participants from across the globe to discuss creating a more peaceful, just and sustainable world.
KAICIID's Dialogue Knowledge Hub (DKH) will host six sessions at the virtual gathering. The Centre's online platform provides educational services as well as networking opportunities for students, educators, interreligious dialogue practitioners, religious leaders, policymakers and researchers.
Faith and Global Development
Three of the sessions will showcase KAICIID's Faith4SDGs project – a digital storytelling series which highlights the vital role that faith-based organizations play in global development and the achievement of United Nations Agenda 2030 and the Sustainable Development Goals (SDGs).
According to UNICEF, more than 1 billion children are at risk of falling behind due to school closures from COVID-19. Faith-based organizations operate many of the world's schools, particularly in hard to reach places, and have rapidly adapted to remote learning needs. Kicking off on Sunday, 17 Oct, the DKH will screen a short film on SDG#4 (Quality Education) followed by a discussion with education experts on job and skill training for youth, new methods for digital education and best practices for ensuring young people are not left behind during the pandemic.
Immediately following the education session, KAICIID will screen a second series on gender equality, with films on SDG#5, focusing on the prevention of child marriage, and SDG#8, focusing on women's economic empowerment. Many faith-based organizations are already actively engaged in gender justice, providing women with equal access to education and jobs. Experts will discuss how religious communities can undertake further structural reforms to ensure human rights are upheld and women have access to protection and financial resources.
Over the past few years, faith communities have also united to promote climate justice and environmental protection. KAICIID's third Faith4SDGs session on Monday, 18 October will focus on SDG#6 (Clean Water), SDG #7 (Renewable Energy) and SDG #11 (Sustainable Housing). A discussion session with experts will outline how faith communities can improve water and sanitation, ensure equitable access to safe and affordable drinking water, provide renewable energy sources that can serve marginalized communities, and improve infrastructure in underprivileged communities.
---
Read more about KAICIID's Faith4SDGs project
---
Dialogue and Knowledge Sharing
KAICIID will begin its set of knowledge sharing sessions by looking at best practices in programme design and implementation. Welcoming three members of KAICIID's programme staff, the session will look at programme development, challenges, partnership building, and results measurement. It will also outline how to implement projects in conflict and crisis situations. Staff will answer questions on the development of interreligious dialogue programming.
As COVID-19 has isolated millions of people around the world, e-learning and online networking platforms have become more important than ever.
KAICIID's newly rebooted interreligious dialogue platform for experts provides an engaging professional network as well as a space to share knowledge and best practices. New features include network building, event calendars, job and funding opportunities, interest groups and online events. DKH staff will offer an in-depth presentation of the platform's services and answer questions on how to become a member.
The sixth and final session will introduce KAICIID's e-learning courses and webinar series to demonstrate how to use blending learning in training programmes. After COVID-19 forced the Centre to move many of its workshops and training programmes online, including its popular one-year Fellows programme, the DKH quickly shifted many of KAICIID's educational resources and course materials online. Senior Programme Manager Armen Rostomyan will answer questions on best practices and e-learning methodology.
To join KAICIID at the Parliament of the World's Religions register here.