Activists Call for Faith-based Dialogue to Address Racial Injustice and Inequality
18 March 2021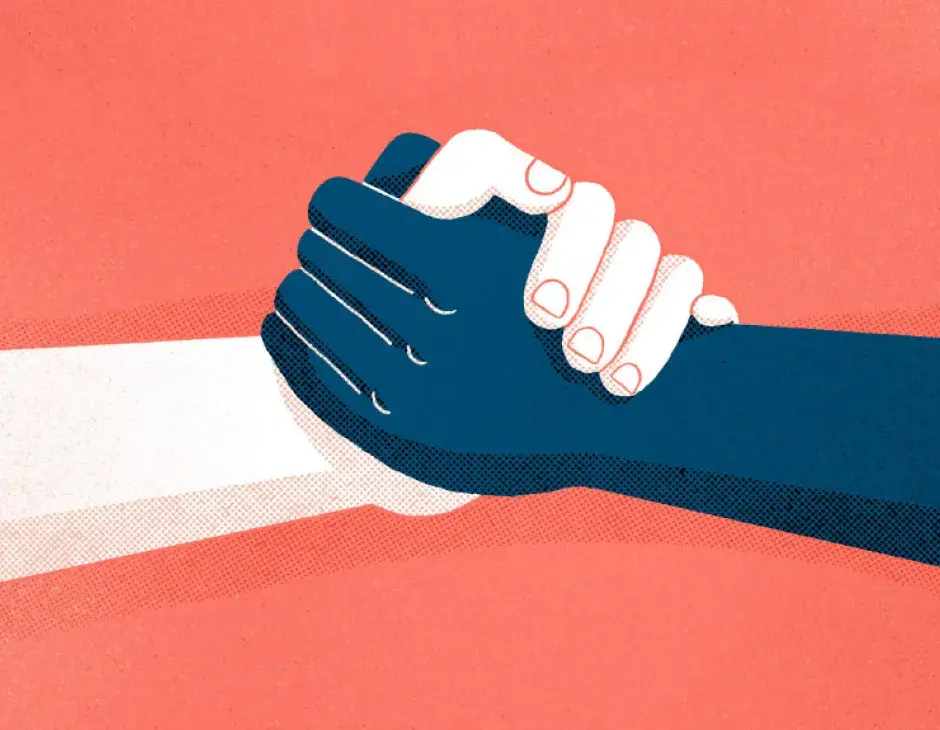 Faith-based solutions calling for the eradication of racial discrimination and the levelling up of access to quality education, health services and housing were all high on the agenda during KAICIID's latest webinar, "A Faith-based Perspective on Human Rights and Racial Justice."
A panel of distinguished guests, including religious experts and academics, discussed the importance of faith in upholding global human rights standards for all and the role played by religious institutions in combatting racial discrimination. Speakers also offered advice and guidance on how faith-based dialogue conducted by interreligious organizations could help enhance collaboration between different faith groups in providing solutions to injustice.
The last twelve months have seen tensions between ordinary citizens, anti-racism activists and law enforcement reach a boiling point. The May 2020 killing of an unarmed black man, George Floyd, by a white police officer in Minneapolis, has led to claims of a pattern of police brutality which characterised years of racial injustice in law enforcement, panelists said. Justice and equality campaigners have also seen the global COVID-19 pandemic expose some glaring inequalities in black and other minority communities. 
Floyd's death followed a number of black deaths at the hands of police officers, including Eric Garner, Michael Brown, Tamir Rice and Breonna Taylor. Floyd's death sparked Black Lives Matter protests in 75 cities across the U.S. and elsewhere, including London, Paris and Berlin.
A Faith-based Perspective on Human Rights and Racial Justice
Yesterday's webinar preceded the International Day for the Elimination of Racial Discrimination on March 21. Speakers included Dr. Ganoune Diop, Director of Public Affairs and Religious Liberty at the Seventh-day Adventist Church in Maryland, Dr. Leah Gunning Francis, Vice President for Academic Affairs and Dean of the Faculty, and Associate Professor of Christian Education and Practical Theology, KAICIID Fellow Uzair Ben Ebrahim, educator and social justice advocate and Masud Ashley Olufani, an Atlanta-based actor and writer.
Image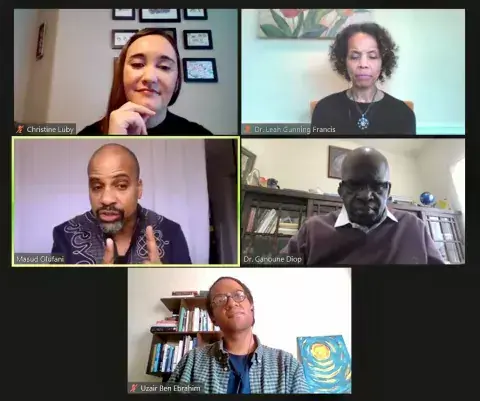 Speakers began by outlining some of the historical problems caused by racism. "The legacy of racial violence visited upon black bodies in America goes back to the beginning of slavery and the forced importation of enslaved Africans to the country of America," said Masud Olufani.
"We know about racialized policing, that goes back to segregation, to Jim Crow laws. It follows in a long tradition, unfortunately. When Billie Holiday was singing 'Strange Fruit', those fruit were growing on that tree a long time ago, centuries ago. This legacy is something we have lived with in America for generations."
While past civil rights movements and decades of activism by religious leaders and human rights campaigners have led to legal, political and social gains in countries around the world, many marginalised groups continue to face entrenched systemic racism and inequality.
"Adherents of religions are people, so it is not so much a judgement of religions, but the people who instrumentalise their religion, people who basically use their religion through the lenses of hierarchy and human valuing and the stratification of society," said Dr. Ganoune Diop. "The problem, unfortunately, is that churches have been complicit, historically speaking, to this very day and the hidden aspects of racism is that most institutions, religions have been framed during colonial times and empire building."
"It is very important that faith-based organizations would be consistent with what is good," he continued. "In other words, the best of faith overcomes the worst of religions. And then those ideas or principles should be translated into policies to change the social organization, the way people relate to one another and the way they have access to resources."
Providing solutions to injustice
Speakers yesterday also highlighted the importance of overcoming white nationalism whose links to fringe Christian groups pose a danger to societies around the world. United Nations Secretary-General Antonio Guterres recently warned that white supremacy and neo-Nazi movements are becoming a "transnational threat" and have exploited the COVID-19 pandemic in an effort to expand their support. "Today, these extremist movements represent the number one internal security threat in several countries," he added.
Speakers at KAICIID's webinar emphasized the importance of religious groups addressing this threat. "Christianity and white nationalism is continuing to have a devastating toll on all of us," said Dr. Leah Gunning Francis. "We need Christians in particular in this country to stand in the truth of that matter. We need some honest conversation which will lead to corresponding action in our faith communities."
She added: "The fact is that all lives matter only to God and not to humanity - and so if, in fact, we are going to move in that direction, what would it mean for faith communities to really reclaim an identity of being with and for all of humanity? To advocate for the kinds of legislation which is for the wellbeing of all?"
Faith-based reconciliation was a recurring theme during the webinar, with guests discussing how religious groups could use dialogue to create pathways towards equality.
"If parties, peoples and countries move to reconciliation phase, be sure to have those who are affected are at the table to make decisions," said Uzair Ben Ebrahim. "It is usually those people who have been mostly affected by the situation that know exactly what needs to happen in terms of healing and moving forward."