"Religions in Dialogue": A Journey through Austrian Religious History
26 April 2018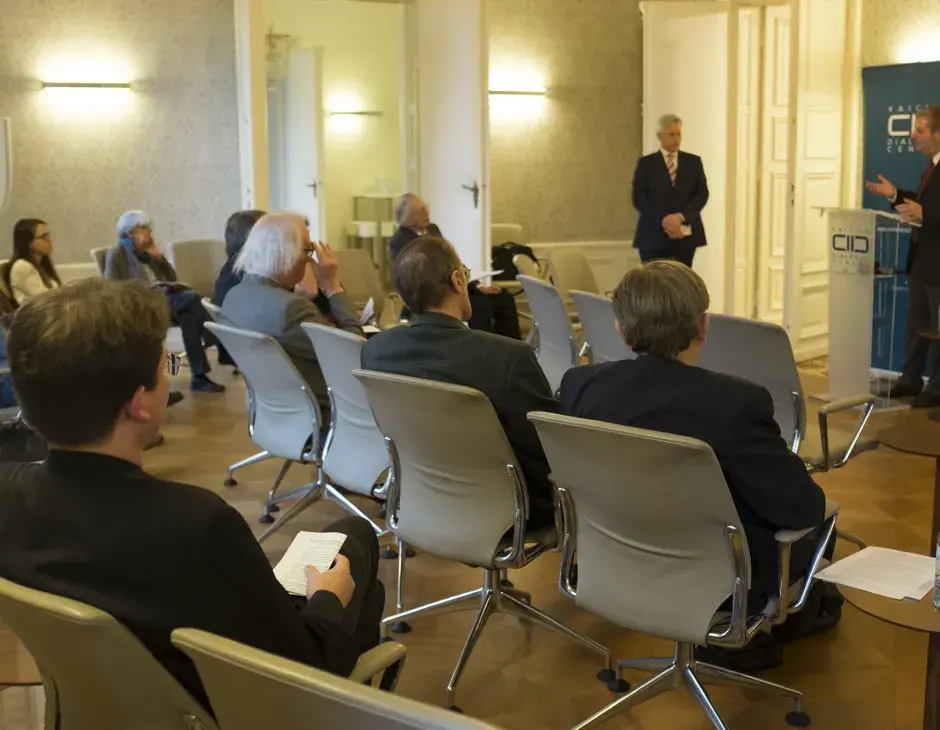 The International Dialogue Centre's (KAICIID) April 2018 lecture in its series 'Religions in Dialogue' was presented by Prof. Dr. Dr. Franz Gmainer-Pranzl, Chair and Director of the Centre for Intercultural Theology and Study of Religions at the University of Salzburg. He introduced the audience to the history of religious pluralism in Austria from the 18th century to the present.
As an expert in Austrian religious history, Prof. Dr. Dr. Gmainer-Pranzl briefly outlined religious representation in Austria based on current demographic data and provided a short introduction into the methodology of religious research before providing an overview of the main cornerstones in contemporary Austrian religious history. 
Starting with "the Alliance between throne and altar", Prof. Dr. Dr. Gmainer-Pranzl structured his lecture around illustrative concepts. He retraced the early days of Austrian religious history from the persecution of Protestants, to the "Patent of Tolerance", from the 1848 revolution to the Islam Law in 1912. Subsequently, he commented on "the Church in a polarized society", illuminating the darker chapters of Austrian history, such as the "Anschluss" to Nazi Germany,  before speaking on the "Free Church in a free society", highlighting the societal and demographic changes in Austria after the Second World War.  In conclusion, Prof. Dr. Dr. Gmainer-Pranzl spoke about current challenges and future perspectives, highlighting the role of interreligious dialogue and calling upon the religious communities' important contribution to a humane, and fair society that is rooted in solidarity.
Following a lively Q&A session, the audience had the opportunity to continue the dialogue at a small reception.
Religions in Dialogue – Lecture series
KAICIID regularly hosts public lectures in German-language on world religions, interreligious dialogue and coexistence at its historic headquarters in Vienna. The next lecture will take place on 17 May 2018 when Imam Ramazan Demir will provide insight into his work as an official Muslim prison counsellor. To register, and to be added to our mailing list, send us an email at dialog(at)kaiciid.org.