A Way Out of War: Faith-based Organizations Provide Education for Congolese Refugees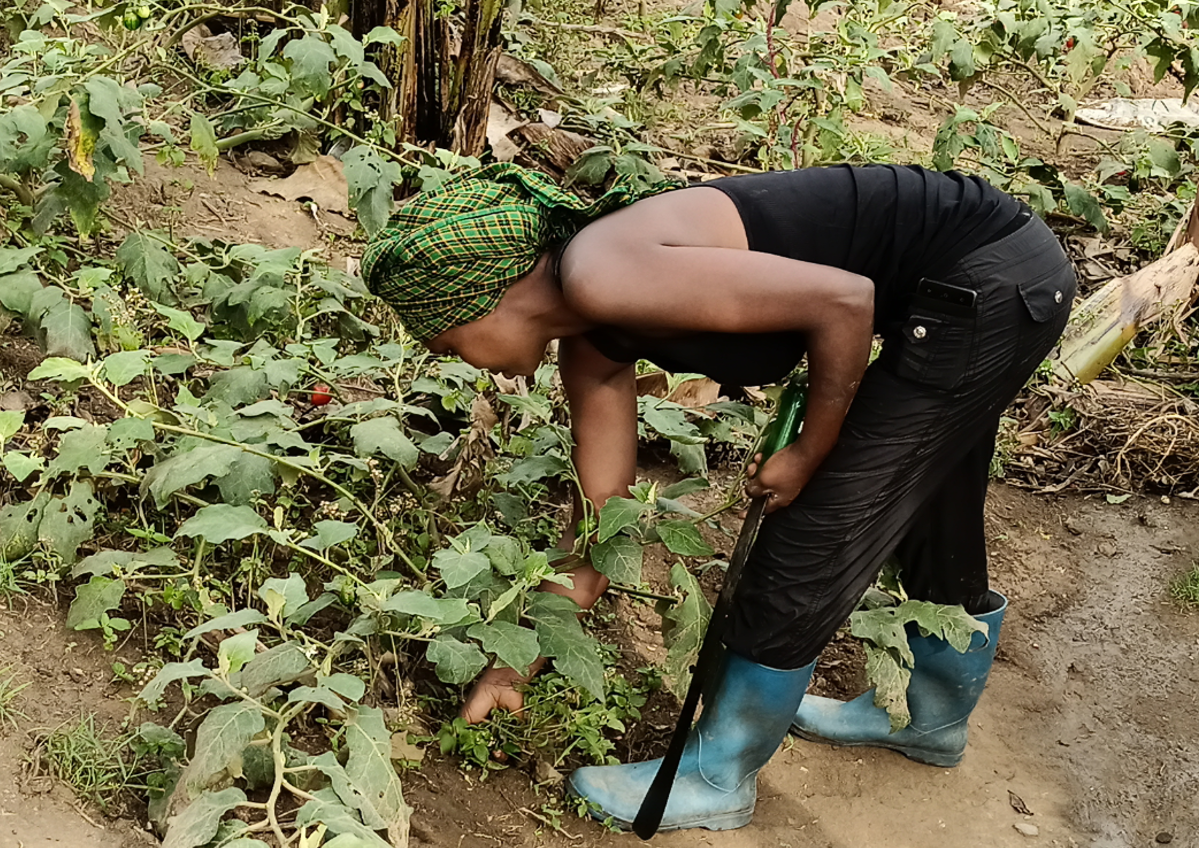 "Education is the key to success", Zawadi Uwamahoro, a Congolese refugee in Uganda, tells her children
KAICIID's "Faith4SDGs" Project showcases the work of faith-based organizations in providing quality education, clean water, renewable energy, jobs, safe housing and ensuring gender equality in line with the United Nations Sustainable Development Goals (SDGs). The project aims to further mobilise faith communities around global development agendas and urges recognition of their contributions by the international community.
In 2017, as a wave of political instability crashed over the Democratic Republic of Congo (DRC), everything changed for Zawadi Uwamahoro. Armed men arrived at her village with little warning, launching a campaign of unspeakable violence. The massacre claimed her parents' lives, and Uwamahoro and her children were forced to flee.   
An estimated 5 million Congolese were displaced between 2017 and 2019, uprooted by militants conducting a rampage of murder, sexual violence, and arson in the country's northeast. 
Image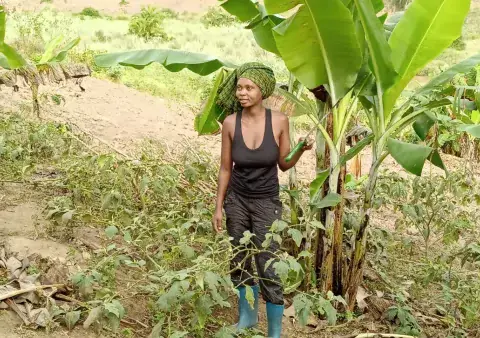 Uwamahoro joined hundreds-of-thousands filing over the border into neighbouring Uganda — home to Africa's largest refugee population. There, she and her children found shelter and reprieve from danger; but lacking a home or livelihood, the future looked bleak.
And then she was offered an education. 
"I knew I had to acquire the skills needed to make a living, to develop as a person so I could look after my family," says Uwamahoro.
In Uganda's sprawling Rwamwanja refugee settlement — home to nearly 70,000 people fleeing conflict and violence — Finn Church Aid (FCA) works with the UN Refugee Agency (UNHCR) and the Ugandan government to help refugees overcome adversity through technical and vocational training. Uwamahoro was invited to join their local agriculture course, laying the foundation for a more prosperous future.   
"I changed my life with learning. I was taught about the business of farming. I learnt about land and agriculture, how to grow vegetables and harvest crops, how to keep animals," she said. "I have a family that needs to be provided for, and before getting my education, I could not feed them very well. But now I have money and stability."
Education for the Poor: faith-based organizations fill in the gaps where governments cannot deliver
According to UN estimates, faith-based organizations, like FCA, operate half of the world's schools and education programmes, crucially in hard to reach places where governments are unable to provide education for poor and vulnerable communities.
Over the past few years, FCA's training programme has helped thousands of refugees escape the cycle of poverty, unemployment, conflict and injustice – the driving mission behind UN Goal 4:  Quality Education. This week, stories like Uwamahoro's will be celebrated at the SDG Global Festival of Action to highlight the importance of global partnerships in ensuring equal opportunity for all.
With the skills she developed at the FCA training centre, Uwamahoro has cultivated a small plot of land. Three years on, the patch is brimming with cabbages, onions, tomatoes, eggplants, and bananas. Two dozen chickens and a handful of sheep and goats complete her farm — an enterprise from which she earns a decent profit, much of which is reinvested in the land.
A portion of her earnings are stored with a local savings group, Uwamahoro says, similar to an  FCA scheme used by over 8,000 Ugandan women, offering training sessions and loans in addition to a safe place for their money. 
Uwamahoro's education has afforded her far more than just a profit-earning business, however: it quite literally put a roof over her children's heads.
"When I first came to Uganda, I was a refugee and had nowhere to live. So during my training I learnt the basics of construction, and used that knowledge to build my own house, complete with a solar energy connection."
Such a feat would not have been possible without schooling, a human right far too many refugees are deprived of. Less than two-thirds of refugee children have access to primary level education, the UNHCR estimates — a far cry from the 91 per cent international average. When it comes to secondary schooling, the discrepancy is even larger: less than 25 per cent of refugees can access high school level classes, versus 84 per cent of young people globally. At the university level, the number of refugees plummets to just 1 per cent.
Gender inequality remains a deeply rooted problem, in particular among vulnerable segments of population
An intractable thread of gender inequality runs throughout the problem. Secondary school aged refugee girls in Uganda are half as likely to enrol as their male peers, the UNHCR states, with resource-limited parents often prioritising their sons' education, believing that boys will earn more in the future. 
Image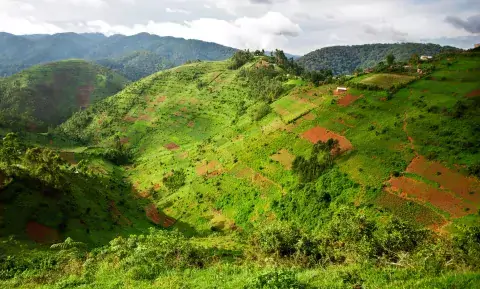 Uwamahoro's story proves that investment in one young refugee woman can echo through further generations, leading others towards greater equality, justice and prosperity. Her greatest achievement is not in the realm of cultivation nor construction, but earning enough to singlehandedly support her children – one of whom is an adopted orphan of war – and ensure they will also have the education needed to forge a better life.
"The best school in the area is too far away for my children to travel to every day, so I use the money I earn from my crops and animals to send them to a private boarding school. The level of education there is really excellent."
Having delivered her family from hardship, Uwamahoro is held in high regard by the local community, serving as a role model for refugee girls hoping to emulate her success. To them, the Congolese woman's message is clear: commit yourself, and study hard.
"I tell them, you must acquire skills. And you must put your mind together and use your skills, instead of pottering around wasting time. Put your mind to the task and use education to your advantage."
In time, Uwamahoro intends to heed her own advice, returning to school to pick up where she left off. With an ever expanding knowledge of mathematics, economics, and geography, she hopes to grow her business — and, all going well, make enough to send her children to university.
"I want my kids to study to the highest level, because education is the only thing that helped me reach where I am today."
"Education is the key to success."