Traditional Theatre as a Way to Dialogue, Educate and Bring Peace to Myanmar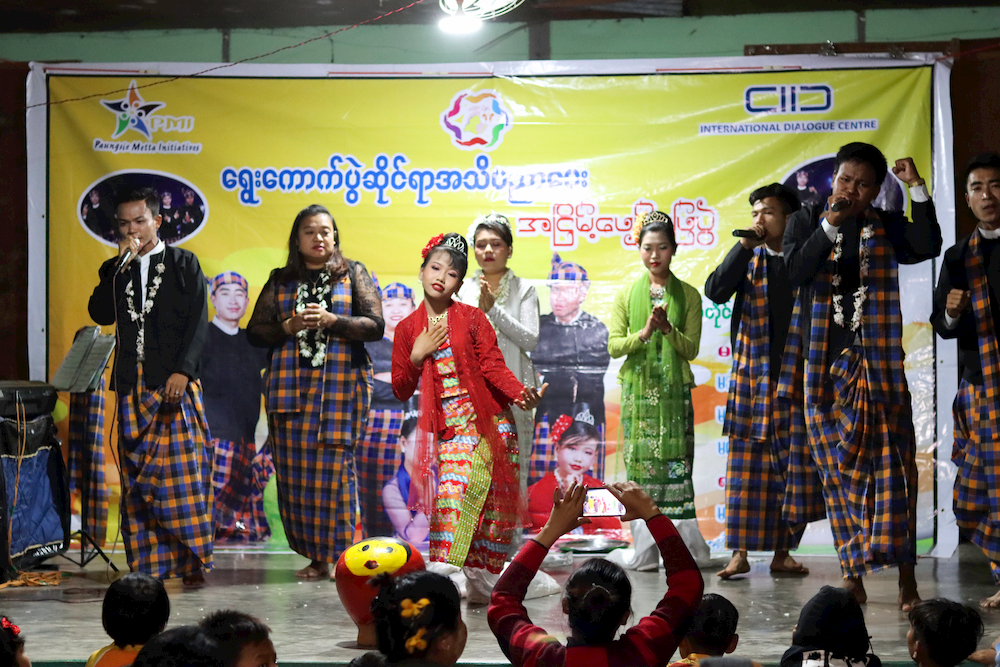 Paungsie Metta Initiatives (PMI Myanmar), one of KAICIID's main partners in Myanmar, is promoting dialogue and peace through community theatre to ensure social cohesion and peaceful upcoming elections. Some fear that communal tension and violence may accompany the November 2020 elections. PMI members are seeking to support peaceful coexistence by way of dialogue through theatre.
"Myanmar is a country of diverse ethnicities and religions," Zaw Zaw Aung, programme manager at PMI explained. "Everyone in Myanmar shares a love for art. People are more likely to interact honestly and openly, to smile together, and be more forgiving in the context of art." Art and theatre are ways to address social issues and begin dialogue in a non-threatening way, he says, as they help  reach deeper than superficial discussions.
PMI trained four grassroots organizations from different states and regions including Thaninthay Region, Chin State, Mon State and Sagaing Region to perform Anyint, a Burmese traditional theatre genre that combines comedy and dance. Anyint is a widely known genre and has played a prominent role in political commentary, dialogue and satire in the country.
Image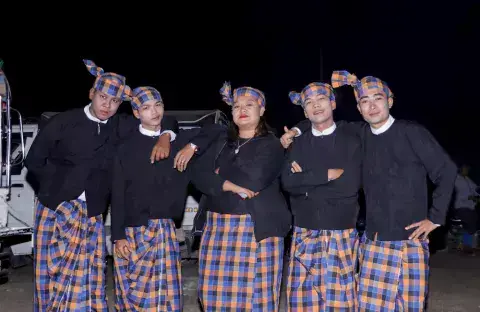 Together they developed messages calling for peaceful elections and organized plays to communicate with, and educate, people about the elections. They  encourage youth to work to prevent electoral violence around the country. Specifically, they are addressing the use of hate speech to instigate violence, but they are also raising awareness of civil rights, including the right to vote and how to vote.
"KAICIID is committed to supporting our partners in using innovative ways to cultivate the culture of dialogue and peace to prevent violence. This collaboration with PMI on the use of traditional theatre to counter hate speech and instigation of violence during election is a great example of such innovative and culturally sensitive approaches which prove to be quite popular and effective. We look forward to supporting similar initiatives in future," said Harry Myo Lin, KAICIID's Myanmar country expert.
Image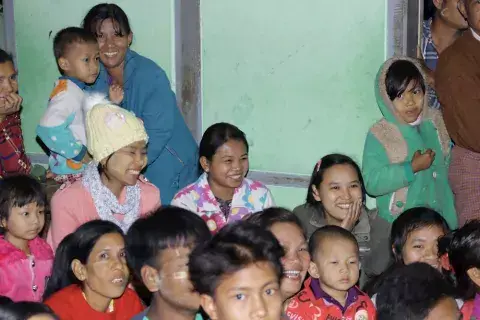 To date, there have been more than 25 trainings and performances, reaching more than 5000 people, including more than 3000 women. Some performances include interactive post-performance activities in which the audience members work together to find solutions to common problems related to elections. These grassroots groups will continue their work with the communities using theatre to mobilise and educate the public on preventing violence and hate speech leading up the election.
Image