Building a Global Village of Dialogue in Myanmar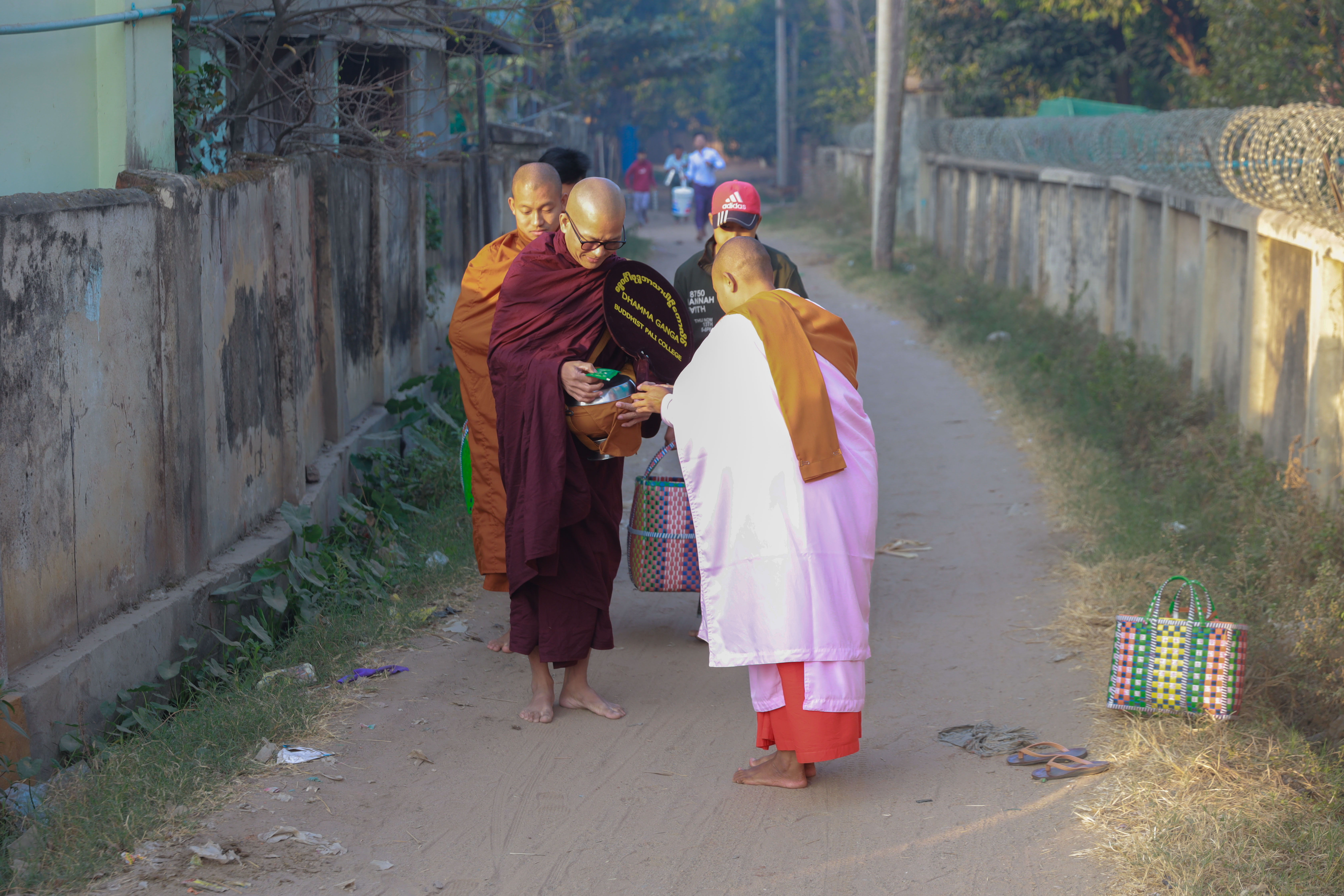 Dr. Ashin Vicittasara, or Vicitta, as he likes to be known, has devoted his life to the monastic service of others. Vicitta grew up a bibliophile in Myanmar, and his desire to dive into the cultural depths of every part of the world around him translated into a voracious appetite for reading, but one that was not always encouraged.
"As a child, I wasn't allowed to read books that were not Buddhist religious texts," Vicitta said. "So, I had to read in secret. I read story books and translation books, and the more I read, the more I wanted to read, especially books in their original languages, which was usually English. So, I tried to learn the language."
The curious boy with a hunger to learn more about other cultures and ways of life became a young man who, he candidly admits, "tried to run away from the monastery many times" when his passion for exploring his creativity came into conflict with the strict code of monastic life. Although he eventually contented himself with the demands of his life of service, this did not deter him from wanting to change Myanmar's monastic education system to incorporate more openness and diversity.
In 2013, having authored 10 books and several publications, he founded Dhamma Ganga Buddhist Pali College in Yangon, named after his pen name. The first iteration of the college was small, situated on just a single acre of land.
The very next year, Vicitta pursued eff­orts to expand the fledgling college by extending learning opportunities to young monks and nuns who, until then, only had the chance to study Buddhist texts. At Dhamma Ganga, students come not only to learn Pali, the language of Buddhist scripture, which is native to the Indian subcontinent, but also to expand their knowledge of other religions and cultures.
Image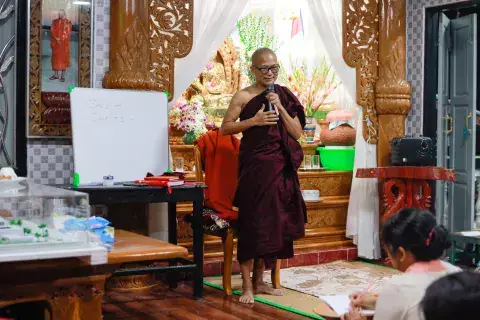 "The curriculum is also designed to present new ideas, highlight global ideologies and facilitate change on philosophical, historical and diplomatic levels," he said. "This is where the focus on interreligious dialogue has proven to be particularly powerful." The college is open to educators of all religions, who participate in workshops co-designed by Vicitta and other alumni from the Fellows programme. Vicitta credits his time as a KAICIID Fellow as the root of his motivation to expand the college curriculum to include interreligious dialogue modules.
"When I became a Fellow, I became even more interested in interreligious dialogue. So, I introduced world religions and dialogue as new subjects to students in my college," he said.
With Myanmar still recovering from religious conflicts between Buddhists and Muslims, Vicitta has spent much time expanding his knowledge and passion for the written word to try to negotiate a pluralistic peace. He subsequently joined a writers' collective in order to publish a series of books that shone a spotlight on the true roots of the political violence, and proposed a pathway to peace.
"Religion shouldn't be part of conflict," he said. "We should meet each other and talk, and we should educate one another to come to a full understanding of the situation."
This same principle is the one he applies to programmes at the college. The course work there is specially designed to help people understand Myanmar's true religio-political situation, so that they can live peacefully together.
Image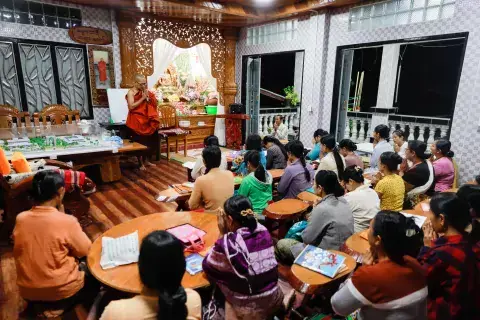 One mind at a time, Vicitta is helping to build a vision of a peaceful Myanmar. In 2019, in collaboration with other Fellows alumni, he played host to Buddhist teachers for a three-day interreligious dialogue training session. On the third day, religious leaders from Christianity, Hinduism and Islam joined in discussions on prospects for peaceful pluralism in the Southeast Asian nation.
The Buddhist teachers were thrilled at this rare opportunity to connect with people from other religions in a safe space.
"A number of them knew virtually nothing about other faiths," Vicitta said. "They had been exposed only to Buddhist education and had never visited any other religious places. So, when they finally met "the Other", they had so much to say, and so many questions to ask. They loved each other."
In terms of the future, Vicitta is forging ahead with the vision of a loving humanity characterised by peaceful religious coexistence. He is currently building a new global education centre to teach Buddhists in Myanmar about followers of other religions.
"By developing the country and the people, we can create peace in society, and build up our global village together. That is my message."