Sayyed Ali El-Amine: "Hate Speech and Peaceful Coexistence are Opposites that Cannot Exist Together"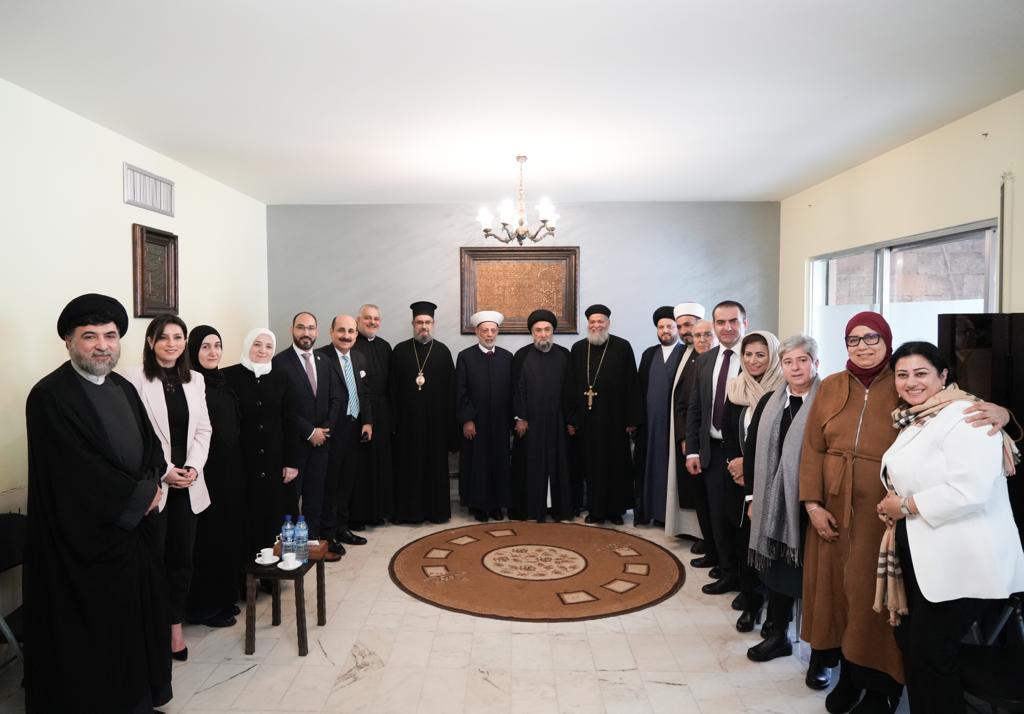 Hate speech and peaceful coexistence are opposites that cannot exist together, Lebanese religious authority and scholar, Sayyed Ali El-Amine told Al-Arabiya news last week.
Appearing on the news outlet's "Direct Question" segment, El-Amine highlighted the importance of KAICIID's work to promote interreligious dialogue globally and stem the rising tide of hate speech. 
Bringing together diverse religious leaders, members of different cultures and policymakers, is a "modern vision" of peaceful coexistence, he said. Interreligious dialogue calls for a better humanity, extols the principles of reconciliation and reduces differences, especially in a world rife with racism and increased nationalism.
Harnessing Social Media for Peace
According to El-Amine, religious and sectarian identities in the Arab region, as well as globally, are often used to justify violence and hatred online.
So far, social media platforms have failed to combat hate speech targeting minority groups and hire enough local staff to quell religious sectarianism in the region. For example, a recent report by Politico noted that Facebook's handful of native-speaking staff in Afghanistan have struggled to moderate content from 5 million monthly users, resulting in the removal of less than one percent of hate speech.
"We can promote peaceful coexistence among nations and peoples only by standing against hate speech, which seeks to destroy peaceful relations in human societies," El-Amine said. "Hate speech supports incitement to violence, discriminates against people and contradicts respect for the rights of others. It is also a source of extremism and terrorism. We must strive to confront it by spreading a culture that calls for human brotherhood, moderation and the promotion of peace."
El-Amine pointed to KAICIID's work with partners and dialogue platforms to develop effective solutions to online hate speech, as well as train religious leaders and young people to promote peace on digital platforms. Rather than "temporary pain-killer solutions," teaching users to harness social media for peace is much more sustainable and has longer-term impact, he added.
The Power of Dialogue
Above all, El-Amine says, ideas like tolerance and reconciliation need to be brought down from philosophical ivory towers to real life situations on the ground, especially when it comes to young people. The culture of dialogue which KAICIID and its partners are endeavouring to create, can strengthen respect and social cohesion – a model which is now being copied in international forums and in countries across the world, he added.  
"Meeting with members of KAICIID - regardless of their sects, religions and cultures - reminded me of the holy hadith: " 'For those who love one another for the sake of My Glory, there will be seats of light on the Day of Resurrection."
Promoting Values of Dialogue and Peace
According to El-Amine, interreligious dialogue can bring people together from across the four corners of the earth, in pursuit of the common good and in order to heal wounds of difference, particularly as the world is facing major global confrontations.
El-Amine says that KAICIID's dialogue platforms are founded on the goal of promoting respect and understanding among the followers of religions and cultures all over the world. For a decade, the Centre and its partners have encouraged thousands of people to strengthen the bonds of cooperation and affirm the values of peace and security worldwide. This is vital to confront the waves of exclusion and marginalisation that ultimately lead to one end: violence and conflict.
Instead, he added, there is only one solution to the problems and challenges facing the world today: the path of dialogue, neighbourliness, and peaceful coexistence.