Rabbi Pinchas Goldschmidt: "We have realised that we are sitting in the same boat"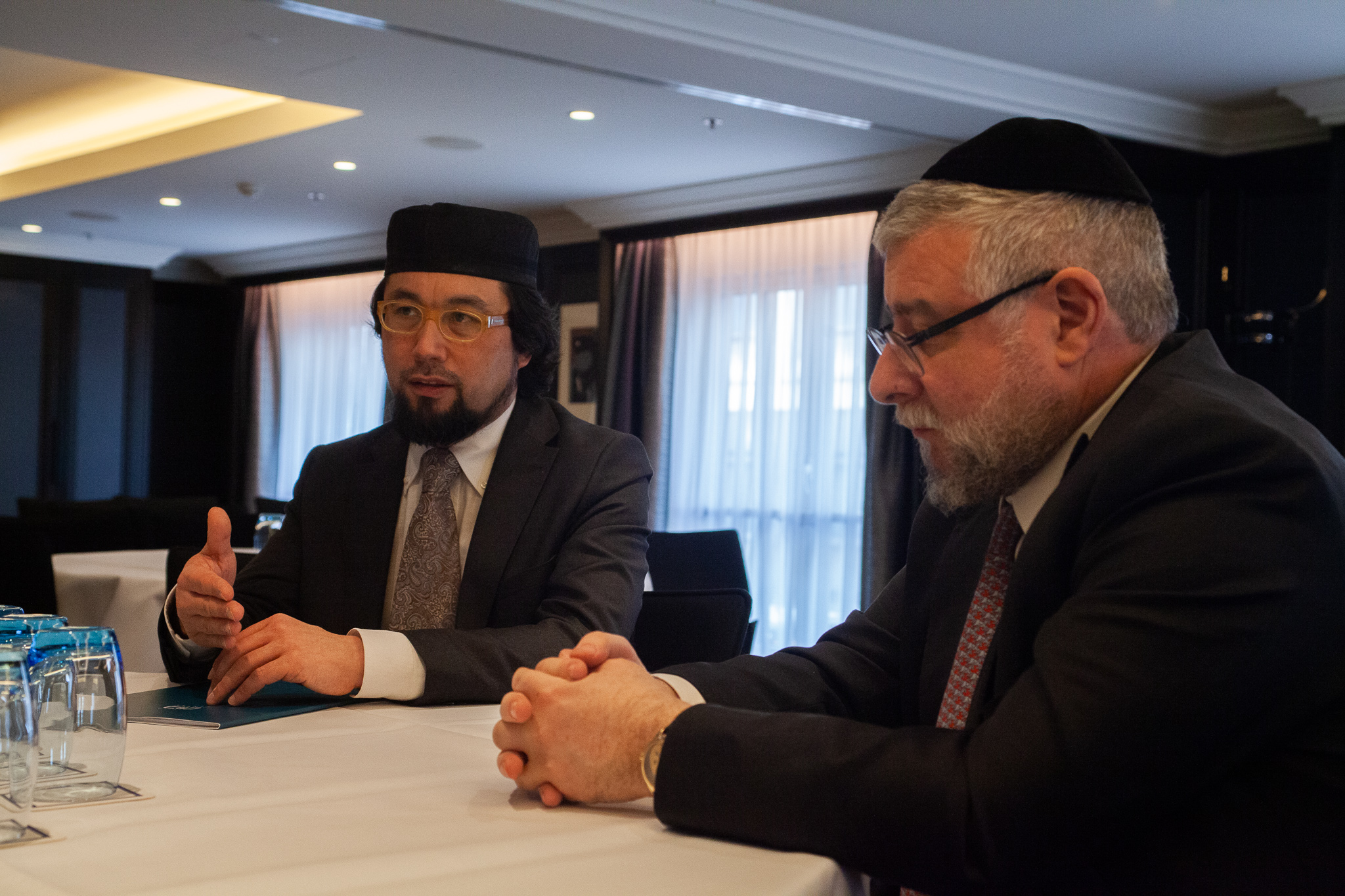 From February 16-17th, eight members of the KAICIID-supported Muslim-Jewish Leadership Council (MJLC) gathered in Vienna to discuss the protection of religious freedom in Europe and how to promote greater understanding and respect for religious minorities.
During the course of the meeting, KAICIID spoke with Imam Yahya Pallavicini, President of the Islamic Religious Community of Italy (COREIS), and Rabbi Pinchas Goldschmidt, President of the Conference of European Rabbis (CER) about the evolution of Jewish-Muslim relations on a global scale and how this can have an impact at the grassroots level.
When Rabbi Pinchas Goldschmidt and Imam Pallavicini first formed the MJLC in 2016, Jewish and Muslim relationships in Europe had deteriorated and fear was rising in both communities.
The two religious leaders were particularly concerned with rising Islamophobia and anti-Semitism across the continent, as well as with proposed policies which placed restrictions on religious freedoms.
"Unfortunately, both religions have at times been subject to discrimination, also on a political and a juridical level", Imam Pallavicini said.
Despite all notable differences, representatives of both faith communities have come to realise that, as minority groups in Europe, they often face the same challenges.
Rabbi Goldschmidt points to proposed restrictions on practices such as circumcision or ritual slaughter which have caused concern for both religious communities. "We have come to realise that we are sitting in the same boat, so we said we might as well start to cooperate", Rabbi Goldschmidt said.
Image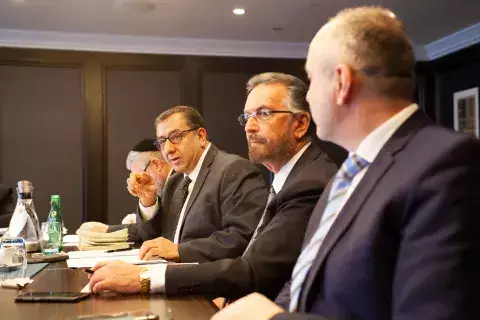 Believing that the MJLC could be the start of a broader process of dialogue and cooperation between the two faith communities, as well as with European policymakers, the two men joined nine other Jewish and Muslim leaders to form a platform dedicated to protecting religious freedoms anchored in European law. 
Rabbi Goldschmidt emphasises that the MJLC is vital to Europe, because there are "tens of millions of Muslims and millions of Jews living on this continent". He is also certain that interreligious cooperation between these two large communities has become indispensable to ensure safety and security for everyone, particularly at the grassroots level.
He found this to be particularly true during a recent meeting in Berlin with Sheikh Mohammed al-Issa, Secretary-General of the Muslim World League, who was in Germany to commemorate the 75th anniversary of the liberation of Auschwitz-Birkenau concentration camp. During an evening stroll, Rabbi Goldschmidt was confronted by three Arab youths who asked if he was Jewish.
"I said yes and asked them whether they were Muslim. They said yes. Initially, they wanted to stir things up." Attempting to deescalate the situation, Rabbi Goldschmidt took out his phone and showed them a picture he had taken earlier with Sheikh al-Issa.  
"I told them that we had come together to discuss the relationship between Jews and Muslims. In the end, we all took a selfie together. This is exactly the goal of the MJLC", he said.
Both Imam Pallavicini and Rabbi Goldschmidt are convinced that over time, the work of the MJLC will transform the grassroots level.
"What we would like to achieve with the MJLC, is to raise awareness for the Jewish and Muslim religious identities and the work of these two religious communities in Europe", Imam Pallavicini said.
He is further convinced that the MJLC could set an example for other countries and regions around the world. "We are showing that two European religious minorities actually work together as brothers to jointly defend their rights as European citizens and as religious believers while avoiding ignorance, discrimination and manipulation", Imam Pallavicini said.
In his view, the MJLC embodies the ideas of the founding fathers of today's united Europe. "People like Konrad Adenauer, Robert Schuman or Alcide de Gasperi wanted the concept of freedom to develop within the universal values of respect. Unity in Diversity must be our goal", he said.
Rabbi Goldschmidt agrees, arguing that support for religious pluralism can prevent violence, such as last year's attack on a synagogue in Halle, Germany: "If we would like to see our children walk the streets of Europe freely, without being pelted with stones, if we want our worshippers to be able to pray in synagogues or mosques without fears of being killed, we must work together".