One United Nations: Promoting Social Cohesion through Art in Tunisia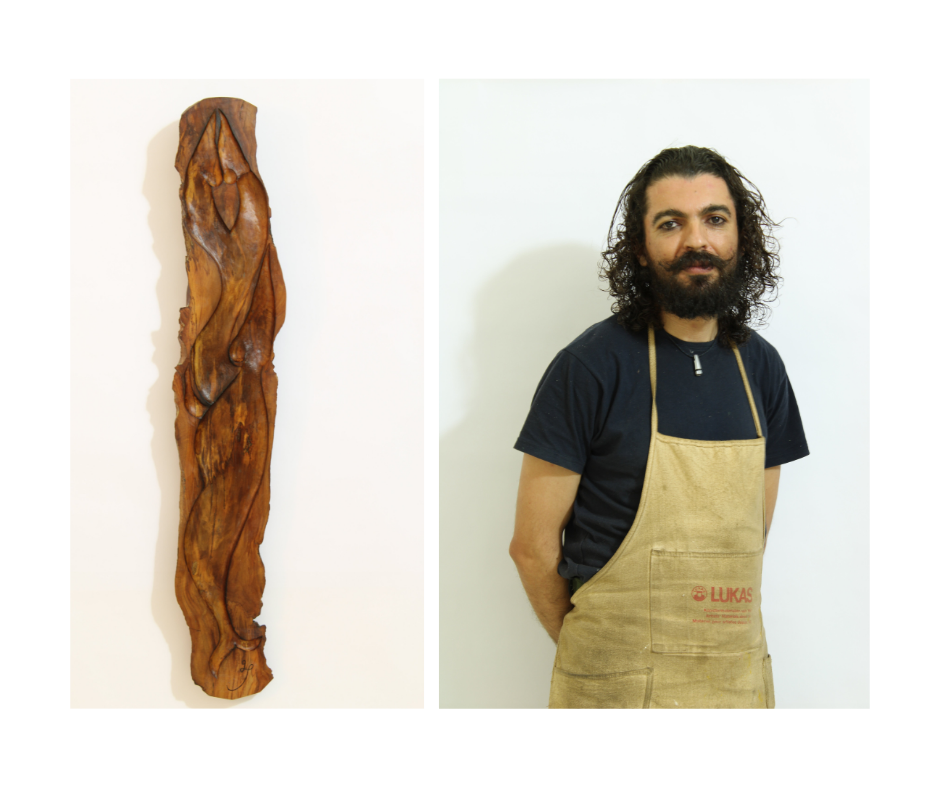 Khaled Zaghdoud promotes social cohesion through art in Tunisia
Just a few months ago, Khaled Zaghdoud didn't think he would ever complete his latest art project.
He started working on it after the deadly terror attacks that shook Tunisia nearly six years ago, but since a wave of violence hit his home town of Ben Gardan, where the Islamic State tried to establish a stronghold in 2016, he became a target for extremists.
His studio was vandalised on three occasions, the last of which at the end of 2019, when, the artist says, 72 pieces meant for three different exhibitions were destroyed.
Shortly afterwards, the Covid-19 pandemic hit the country and restrictions imposed by authorities to curb infections deprived Zaghdoud of any source of income.
"Between June and August last year I didn't even know what to eat," he recalls. "I had to ask my neighbours for permission to pick figs from a tree nearby."
Just over six months later, this Tunisian artist, supported by KAICIID, has finalised his work on One United Nations, a series of modern calligraphies carved on wood.
Image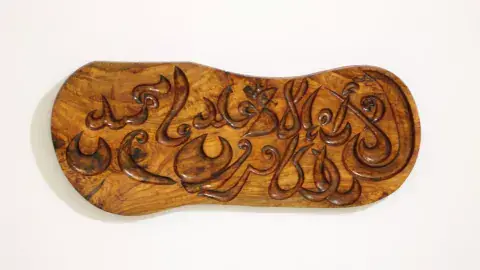 A book will be published on the series and two of its pieces will be included in an exhibition at a gallery curated by the Union of Tunisian Visual Artists in the country's capital on March 13th to 31st.
After that, the entire project will be accessible in a virtual exhibition on the artist's website.
Zaghdoud said he was inspired to create the series by the pain he felt when over 60 people, mostly British tourists, were killed by Islamic terrorists in two attacks, three months apart from each other, at Tunis Bardo National Museum and in a beach resort near the town of Sousse, in March and June 2015.
"My aim, through this oeuvre, was rebuilding unity among different cultures," Zaghdoud explains.
"I did so by selecting Quranic sentences which defuse the ideas and messages promoted by religious extremists and then carving them on olive wood, a universal symbol of peace."
Image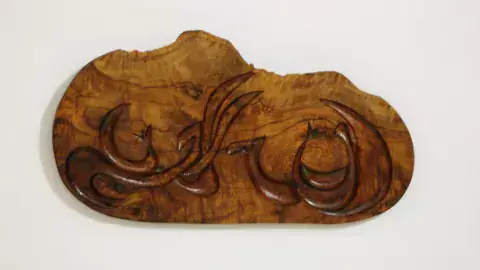 A KAICIID-supported Project
KAICIID, the artist said, backed him through the completion of ten of the project's pieces.
One United Nations was among the 60 projects selected by KAICIID in 2020 to promote interreligious and intercultural dialogue and cooperation in the Arab world.
It is also the first and, so far, the only figurative art project to be backed by the programme.
"It is the first time we decide to promote social cohesion through art," says Edwar Hanna, KAICIID programme manager for the Arab region.
"Neither art nor social cohesion can be explained with words, they can only be experienced and practiced. This is why the link between art and social cohesion is so unique and it is reflected in this initiative," he says.
Image
Promoting dialogue and tolerance
According to Amel Jabrane, who coordinates the 60 dialogue project grants, Zaghdoud can use his role as an artist to break barriers and promote tolerance.
"His objective is creating dialogue through religion without being identified by it," she says. "This is possible through art, because art can be interpreted by anyone in the world, regardless of their beliefs, gender, background, nationality, level of education and so on and so forth."
Zaghdoud's project combines Arab, Chinese and Hindu aesthetic dialects through a technique mixing calligraphy and pictography, which the artist learnt during his studies at a Sufi school of arts in the south of Tunisia.
"My aim, through art, is achieving unity for the future," he says. "Through this project I hope to help relieve the pain and the suffering brought to the world by religious extremism in the past years and re-establish harmony between men and women, different religions and cultures and all forms of diversity."
Image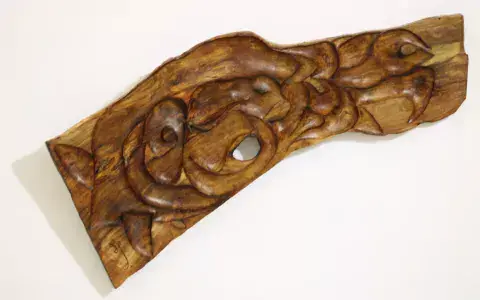 Returning to home; finding balance
Zaghdoud, now 36, moved back to Tunisia ten years ago from Paris, where he worked as an information system architect after studying engineering.
"It was an obvious choice that I had to make to pursue my research as an artist as well as a balance which I couldn't have found in France, where life was very materialistic."  
Back in Ben Gardan, in the country's South East, near the border with Libya, Zaghdoud was able to reconnect with his multicultural roots.
"I come from a pre-Islamic berber society marked by a very rich cultural diversity," he explains. "My family is Sufi muslim and they taught me to be open towards different cultures. My grandfather, who was a primary school teacher, would read us children tales from Indian traditional book Calila e Dimna."
Shortly after moving back, though, Zaghdoud had to witness and suffer in first person from the wave of violence and intolerance that hit his country, his town in particular, following the Tunisian revolution.
"Sadly, Ben Gardan is now very exposed to terrorism attacks and it's considered as a high-risk area," he says.
"My power, as an artist, is not reacting to violence but meditating, being transparent and absorbing all diversity and colours, understanding all the shapes and then transmitting them to everyone else."