Interreligious Dialogue Opens Doors between Faith Communities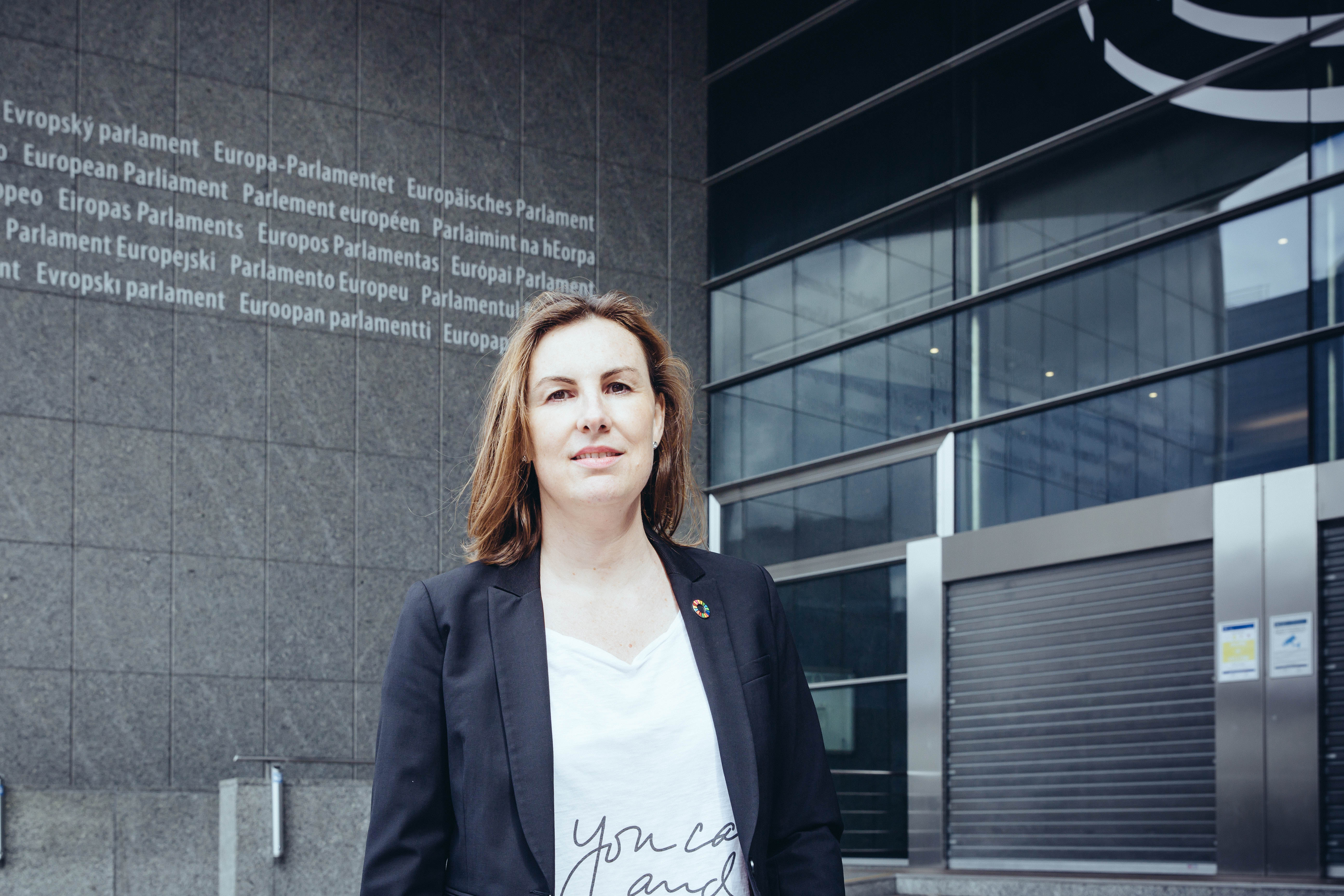 Photo by Bea Uhart
More than 200 neighbours gathered to break the Ramadan fast at the Islamic Cultural Centre of Villanueva del Pardillo, a small town on the outskirts of Madrid, in June 2017. For many locals in attendance, it was their first time entering a mosque.
The evening, which featured a tour of the centre, an interfaith panel, and an al fresco Ramadan feast, was part of Foro Abraham's Open Doors initiative, which aims to strengthen relationships between Muslims and non-Muslims in and around Madrid.   
"Non-Muslim neighbours don't really know what's happening in mosques, and what they read about Islam in the news is often negative, so every year we organize this event around Ramadan and ask a local mosque to welcome their neighbours and explain what they are celebrating," Victoria Martin de la Torre, co-founder and chair of Foro Abraham, said of the annual event. "From then on, the communities know each other, so if there is ever a misunderstanding, people know who to contact and how to keep in touch."
Victoria co-founded Foro Abraham (the Abraham Forum for Interreligious and Intercultural Dialogue) in 2009 to combat stereotypes and enrich cultural exchange and knowledge among people of different religious beliefs in Spain and beyond.
The idea for this non-profit organization emerged during a 2008 conference Victoria attended on whether religions contribute more to peace or conflict in society. Her fellow panellists agreed that religion can and should enhance peace, but that civil society needs to help build bridges when tensions arise.
Image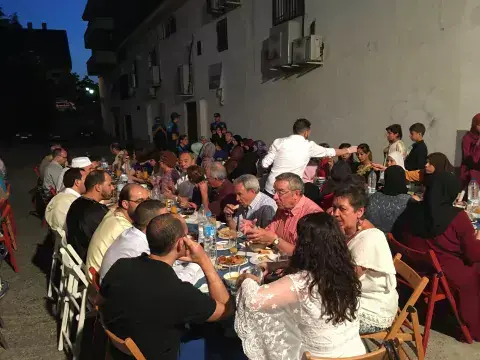 "I could see the Muslim participant and the priest really enjoyed speaking with each other, and so many misconceptions came up, so when we went back to Madrid, I proposed that we create a permanent space of dialogue where we could learn from each other," Victoria said. A local Jewish journalist joined the team, and Foro Abraham was born.
"Our work is really grassroots and not hierarchical," Victoria said. "Even though I am the chair, I'm also the one who takes notes. We're like a family, and we share the work. If one person takes the initiative for a project, we all bring support."
In its 10 years, Foro Abraham has organised educational and cultural activities -- including university conferences, open doors events, and trainings for journalists who cover religious issues -- reaching and impacting thousands of people around Madrid and throughout Spain. They've also weighed in on interreligious and intercultural mishaps and misunderstandings, helping smooth tensions and foster cooperation and coexistence.
When a local newspaper incorrectly reported that a village outside Madrid removed Christian symbols from a public building because Muslims were offended, Victoria contacted the journalist to provide reliable sources. She also wrote a letter to local government officials, encouraging them to exercise sensitivity in their statements and ensure that reporting on interfaith issues is carried out in a professional, responsible way.
"This type of response has a stronger impact when our interfaith organization is speaking than it would coming from a single faith-based organization," Victoria said. "I am Catholic, but I feel as offended by this as my Muslim friend. If one of us has a problem, we all have a problem, because we're all in this together."
Image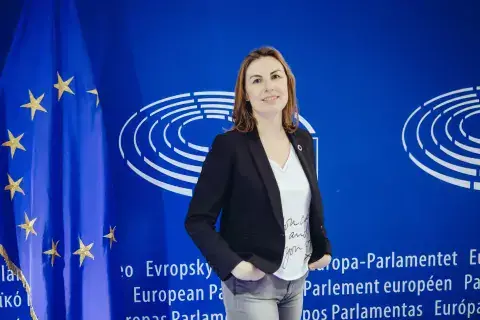 Foro Abraham once sent a letter to the Spanish airline Iberia when they noticed that every sandwich on one of the company's in-flight menus contained pork. "We asked them to consider that there might be Muslim or Jewish passengers onboard. They didn't answer, but they did change the menu," Victoria said.
Foro Abraham is not Victoria's first interfaith dialogue initiative. After studying journalism at Columbia University in New York, she and several international classmates started an interfaith blog called "Pashalam", a mix of the word "peace" in Arabic, Latin, and Hebrew.
"My perspective about religion completely changed in New York because my best friends were from all over the world. Two were Jewish and two were Muslim. I discovered a completely different aspect of religion and how it brings good things to people," Victoria said.
Like most Spaniards, Victoria grew up in a secular Roman Catholic family. She started exploring her own faith when she returned to Madrid in 2000 to work as a journalist for a weekly news magazine.
In 2006, while on a reporting assignment in Bethlehem, she spent one day each with a Jewish, Christian, and Muslim family. She used the experience to write a book about what the holy city means for each faith. Victoria continues to engage with journalists as a press officer for the Progressive Alliance of Socialists and Democrats at the European Parliament in Brussels, where she has lived since 2008.
"We live in a time of fragmentation and isolation. We need to build communities so people feel they can work together for the common good. That has to start at the local level, not with abstract imagined online communities but with getting to know your next-door neighbour," Victoria said. "This is the real challenge, not to organize events for open-minded people who already communicate, but to penetrate closed communities and help them change their perspectives without judging them," she said.
The Open Doors project has brought non-Muslims into five mosques around Madrid, demystifying Ramadan and inspiring a greater sense of community among former next-door strangers. For Victoria and Foro Abraham, opening these doors is only the beginning.