Human Voices: Using Personal Stories to Promote Inclusion and Empathy for Europe's Refugees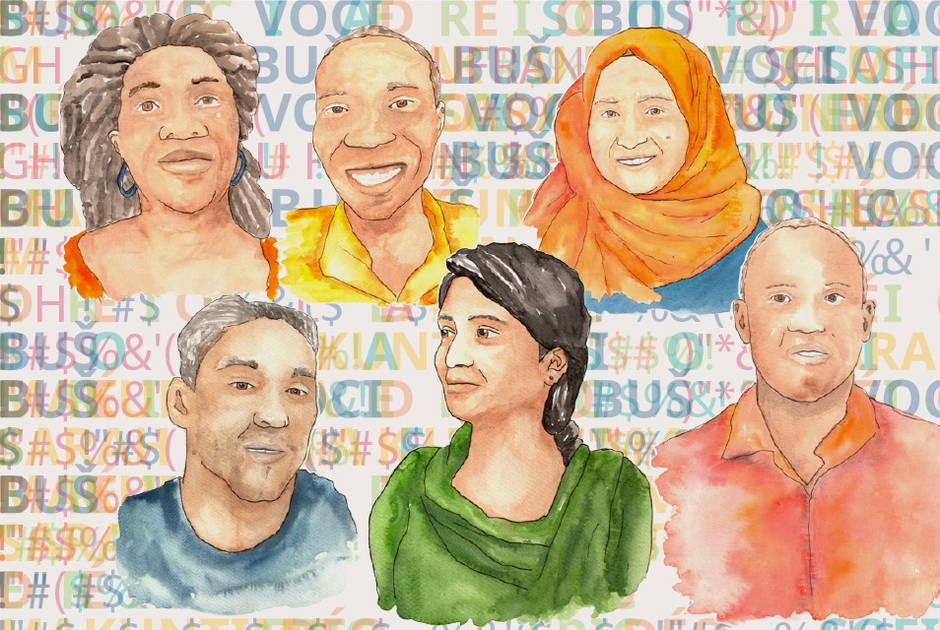 "If you say no, you won't get out of here."
With those ten hate-filled words, Sofia's life changed forever. The man addressing her — the man she would soon be forced to marry — made quick work of crushing Sofia's dreams of academic attainment and a career, forcing her into a life of domestic servitude. Against her will, he moved the family from Asia to Portugal, rendering her even more isolated and vulnerable to his incessant bullying and coercion. Then, as Sofia's eldest daughter entered adolescence and became a target for abuse herself, she knew she had to act.
"We stepped out into the unknown — I didn't even know whether I could trust the support group. It was my daughter's strength that brought us through."
With her two children, Sofia first settled at a women's shelter, before finding support from MEERU | Abrir Caminho, a Porto-based humanitarian organization that works with migrants and refugees. Over the last three years, MEERU has helped Sofia adapt to living independently, apply for jobs, and most importantly, take charge of her own story — a story that, alongside five others, makes up "Human Voices", a newly published collection of narratives from refugees and migrants in Portugal and Serbia. 
Fighting the fear of the unknown
Migration is one of the most divisive issues in the modern world, sparking heated debates and violent clashes on a regular basis. Political agendas often shape the narratives of migrants and refugees, portraying them in a negative light based on insufficient or biased information. Media reports exacerbate this, reducing migrants to statistics and overlooking their individual experiences in an effort to portray broader trends.
At a time of heightened violence against Europe's refugee communities, including violence against children, there's an urgent need to shine a light on the human stories of migrants, representing them as people, not numbers. This is the driving force behind "Human Voices", a collaborative initiative between MEERU | Abrir Caminho and Adventist Development and Relief Agency (ADRA) Serbia, two members of the Network For Dialogue, a platform for promoting dialogue and inclusion of migrants and refugees in Europe supported by KAICIID.
"What you hear most often from local populations is a baseless fear that refugees will take away jobs or will try to negatively change a community's way of life," explains Maja Marković, a legal advisor with ADRA. "These fears stem from an internalized prejudice about different cultures, nationalities, and religions driven, fundamentally, by a fear of the unknown."
"Human Voices" aims to challenge the stereotypes and prejudices that fuel xenophobia and hostility towards migrants and refugees by sharing their personal narratives and experiences. Through these stories, readers can learn about the universal values and aspirations that connect all people: love, resilience, friendship, and trust.
A toolkit for inclusion
The "Human Voices" initiative serves as a valuable tool for promoting dialogue and social cohesion in the face of increasing violence and discrimination against Europe's refugee communities. At the end of each story, there is a set of reflection guidelines that invite readers to ponder and discuss the narrative's deeper meaning. 
"The guidelines aren't directed specifically at specialists in integration or migration, they're accessible for everyone who is welcoming someone new into their community," says Isabel Tootill, MEERU | Abrir Caminho's co-founder. "In this context, 'community' doesn't just mean the local population — it can mean a school, a youth group, or even a family unit."
The Human Voices toolkit can be used in various ways to foster inclusion and create welcoming environments within communities. Sharing the publication with newly arrived refugees, for example, can help them connect with the experiences of others who are in similar situations. This can serve as a starting point and guide for them in sharing their own stories — an incredibly empowering undertaking — as well as helping facilitate their integration by providing concrete advice on navigating life in a new country.
Additionally, the toolkit can be used to raise awareness among individuals from local communities about the challenges that refugees face when leaving their homelands. By sharing personal stories and emotional experiences, "Human Voices" strives to create a medium for connecting people and fostering empathy, ultimately creating more welcoming spaces for all.
"Human Voices is an amazing project which is available in three languages and proves that the power of storytelling is one of the most important tools to overcome prejudices," says Aleksandra Djuric Milovanovic, Network for Dialogue Coordinator. "The project recognizes life stories which have commonalities across the world, as well as reflecting the obstacles and challenges refugees and migrants are facing in their new host countries."
Inspirational human stories
A key strength of the Human Voices toolkit is the diversity of experiences and backgrounds it showcases. Alongside Sofia's story, the publication features five other inspiring and insightful accounts of life as a migrant in Europe.
Ghufran's early years in rural Syria were happy. However, aged 12, the outbreak of war-shattered her childhood, and she had to flee from Syria with her family. After six years in Turkey, the Portuguese government offered to resettle the family. Despite initial difficulties, they adjusted to their new home, and Ghufran — now married and with children of her own — has plans to go to university.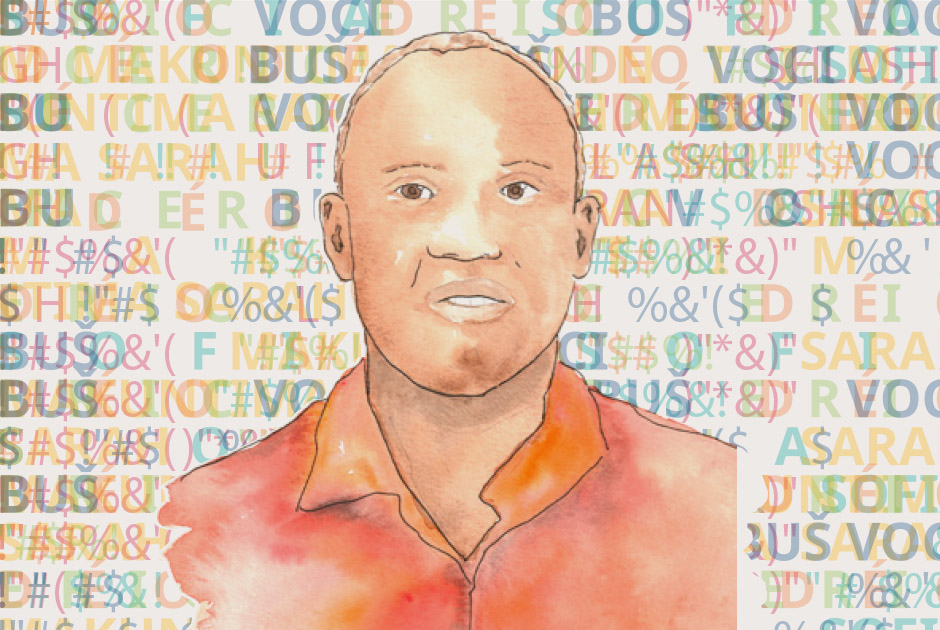 Déo's traumatic childhood, marked by abuse and neglect, led him to pray for a way out. His journey included homelessness, job loss, and near suicide until he found hope in prayer. He eventually married, started a family, and built a successful career, but was later forced to flee after refusing to deliver propaganda during a political campaign. Life as a refugee has been difficult for Déo, but he's continuing to fight for a better future.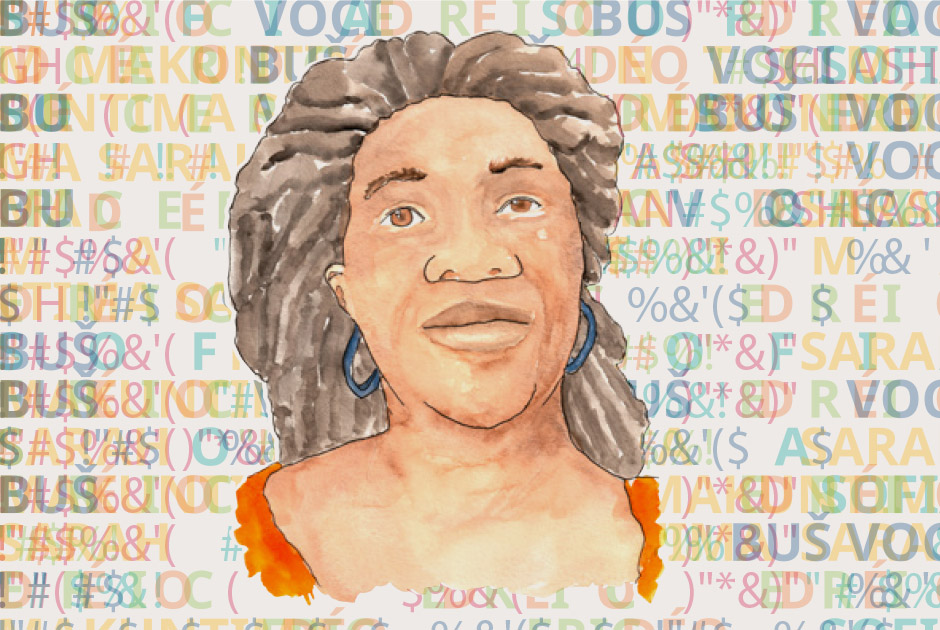 Sarah's childhood dreams of being an airline hostess or beautician were shattered when she had to flee Congo with her two daughters and unborn child. Her husband was in a political group that put their lives in danger. Sarah and her family made their way to Angola and then Portugal, where they received asylum. Sarah faced many challenges to start over, but she eventually found support and friends in the city of Braga, where she now lives with her children.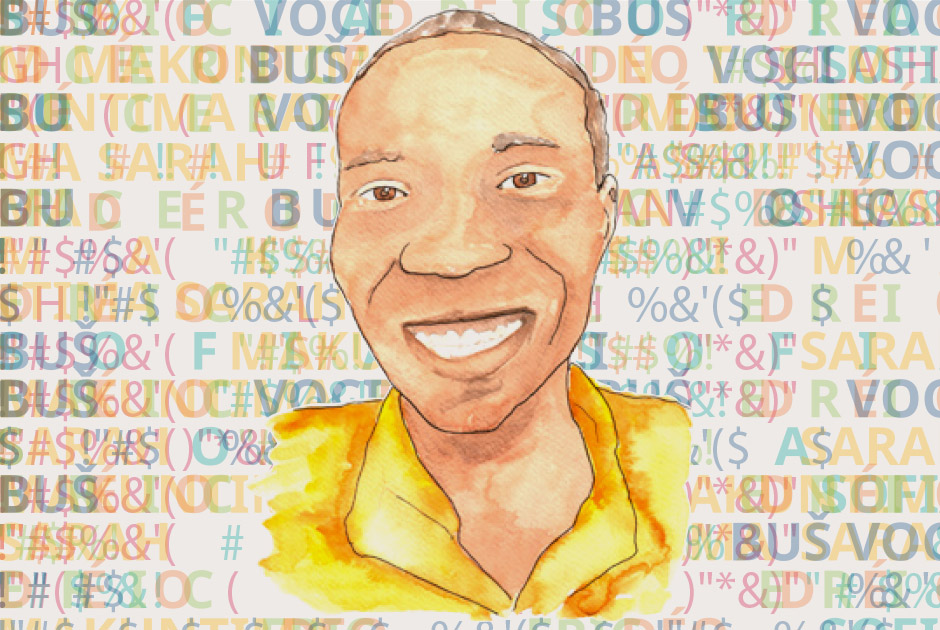 Eric used to be an English teacher and a school director in an African country, but the ruling party falsely charged him with forgery and fraud and threatened to imprison him. He escaped and hid until he could flee to Europe, leaving his family behind. He now lives in a refugee camp, hoping for asylum and a job to support his family. He dreams of a better future and urges other refugees to pursue a new life.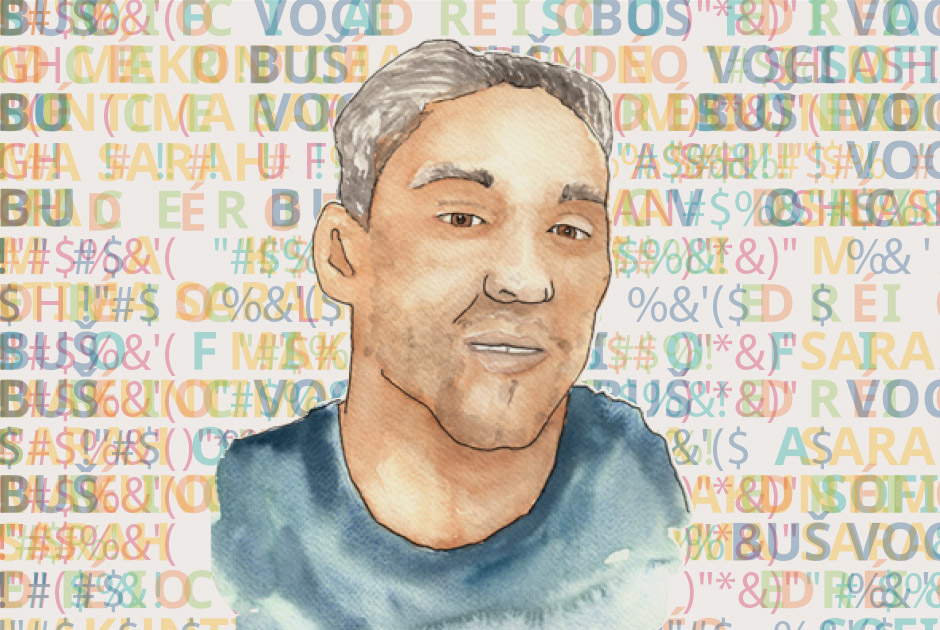 Buš and his family left Serbia in 2016, hoping for a better life in Germany. However, their asylum application was rejected and they had to go back to Serbia. There, Buš worked hard in low-paying jobs and built a house for his family. His children had trouble with language and school. They tried again in Austria, but they were also sent back from there. Now, Buš is still trying to make ends meet and give his children a good education.
The Human Voices book has been supported for publication as a part of the KAICIID-supported Network for Dialogue's microgrant scheme. The Network for Dialogue microgrants encourage and support its members to implement projects in two different countries across Europe. "These projects serve as a platform for collaboration between members who are working at the grassroots level with refugees and migrants, but also to enhance interreligious and intercultural dialogue in their communities. During the projects' implementation, KAICIID provides support and guidance on how to implement the projects," Aleksandra Djuric Milovanovic, Network for Dialogue Coordinator explained.