"Being KAICIID Fellows helped us stop violence and change communities"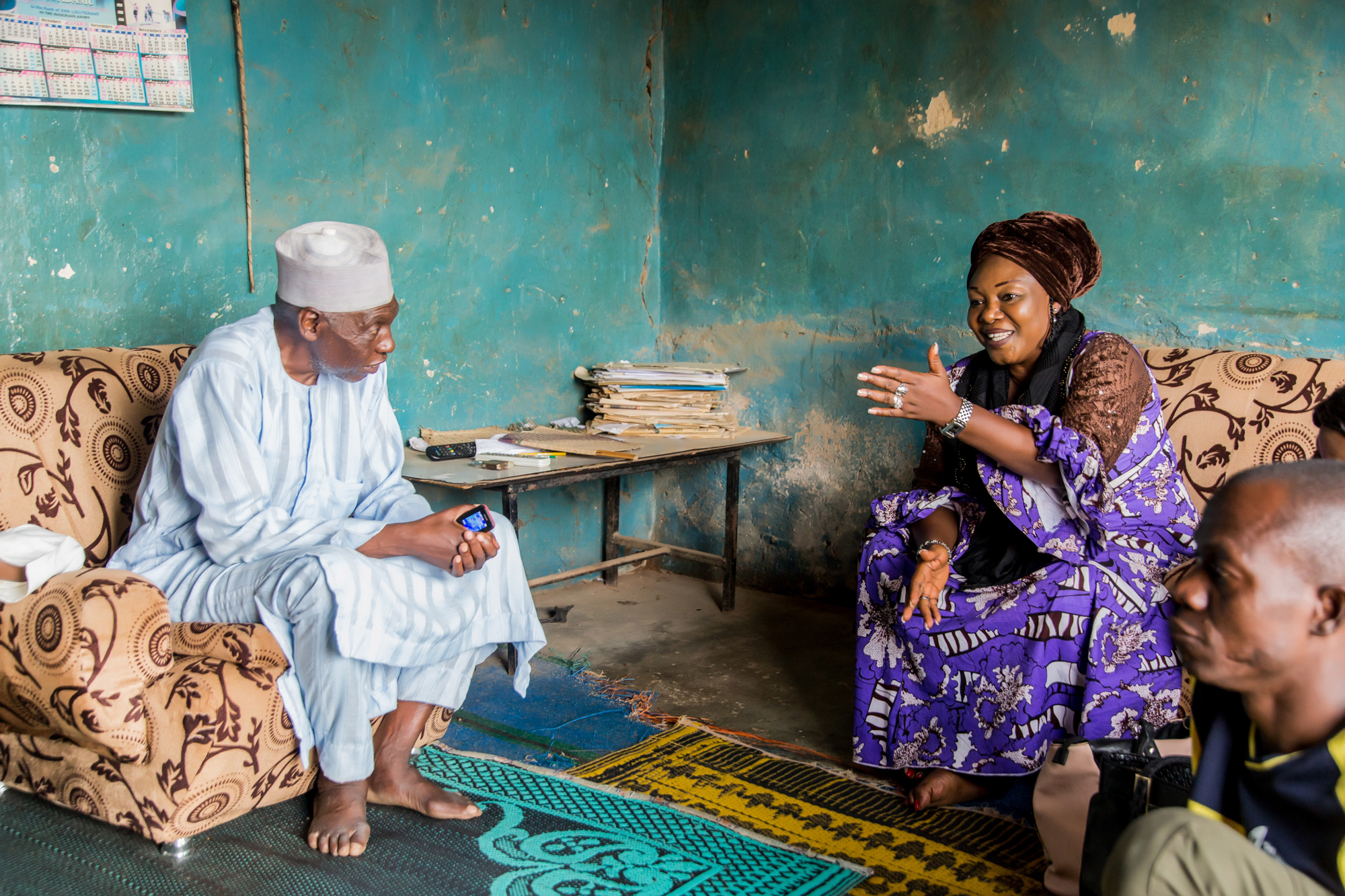 Justina Mike-Ngwobia and "Mugu" Zakka Bako are KAICIID Fellows who embarked on a grant project on 'Prevention of Hate Speech in post-Election Societies.' The Centre provides annual small grants to grassroots initiatives which target issues such as hate speech prevention, protection of holy sites and freedom of religion. Now, after the completion of their project, Ngwobia and Bako speak on their impact, lessons learned and the way forward.
Being a KAICIID fellow has helped Justina Mike-Ngwobia and Mugu Zakka Bako to strengthen anti-hate speech narratives in communities in Nigeria's Plateau and Kaduna states.
Over the past ten years, communities in both states have been torn apart by violence between indigenous communities and Fulani settlers, in a conflict which has claimed almost six times more civilian lives than the Boko Haram insurgency, according to the International Crisis Group.
Beginning as a land-use contest between the primarily nomadic Muslim Fulani pastoralists and the mostly Christian farmers, the conflict now encompasses religious and ethnic elements, with hate speech igniting tensions across the country.
Thanks to a grant from KAICIID, Mugu and Ngwobia were able to engage in the situation, with lasting impact.
"We recognised that many of the same religious and ethnic fault lines that were present in the hate speech and divisive rhetoric leading up to the 2019 general elections, were also present within the farmers-pastoralist conflict," Ngwobia said.
Ngowbia and Bako pointed to two previous deadly conflicts in 2008 and 2010 in Plateau state, which had been fuelled by religious and political hate speech. Recognising that fierce tension toward the upcoming elections could spark similar divisions at the grassroots level, the two Fellows jumped into action.
"We knew we couldn't let that happen again. The project helped communities recognise stereotypes in pursuit of common goals and understanding", Ngwobia said.
Image
The Fellows' intervention was able to establish, for instance, that some of the conflict was caused by Fulanis with no longstanding connection to the local community, leading to the mistaken impression that all Fulanis were responsible:
"That was a very important cardinal point that came out of that meeting because even the indigenous people were shocked to hear this," Ngwobia said.
Prior to their intervention, this generalisation had "inspired hate speech which led to a lot of violent conflicts in those communities. Because of this intervention, we were able to set up committees and vanguards that will monitor what is going on in those communities," she said.
The pair also said the project, through advocacy engagement, served to give a bigger platform to women and emphasised their key role in the promotion of peaceful, inclusive societies (SDG #16).
Ngwobia said, "We changed the mindset of these communities by telling them that before we achieve the Sustainable Development Goals, every part of society must be involved, especially women, who make up almost half of the population.
"They are actually seeing the benefits, because some of the local governments from the states where we work were able to engage women and they confessed that women are better peacebuilders. The traditional rulers confessed this."
Mugu and Ngwobia said their experiences have confirmed, through their facilitation of the project in local communities, that continuous dialogue is the only way out of the crisis.
For Mugu, putting an end to the violence is particularly personal since he has lost siblings and relatives to the farmers-pastoralist conflict. It has also given him a heightened appreciation of the need to give all parties the chance to be heard fairly, regardless of personal thoughts and experiences.
"I was able to better understand the hopes and fears of local communities such as when the Fulanis in Bassa Plateau expressed their own safety concerns, explaining that other Fulanis were behind local killings and that they had been victims themselves," he said.
In a bid to capitalise on their training as Fellows, Ngwobia and Mugu say they have started a network of KAICIID Fellows to carry on their mission of countering hate speech and building more tolerant communities in Nigeria.
The success of their efforts has led to a desire to request more support from KAICIID, Ngwobia and Mugu say: "Bearing in mind the longstanding existing problem that has been there for years, we want to continue. You can't just do an intervention for six months and stop. As KAICIID Fellows and as Nigerians, we are committed to putting an end to violence and building communities based on peace and understanding."