Interfaith Dialogue Forum for Peace (IDFP)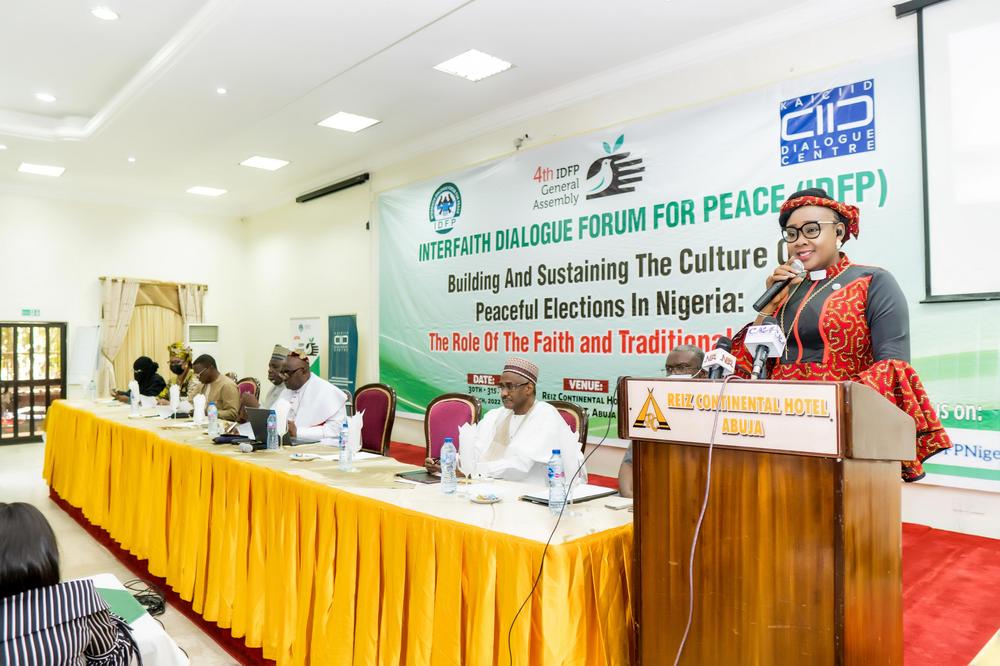 In 2017, KAICIID supported the launch of the Interfaith Dialogue Forum for Peace (IDFP), which was the result of consultations with over 80 stakeholders and local partners in order to promote more effective and sustainable collaboration in Nigeria. As a locally owned, and legally registered entity, the IDFP works on the promotion of interreligious dialogue for peace in the country, bringing together religious and interreligious actors, with international, governmental and civil society partners. The Forum has succeeded in adopting an interreligious action plan focusing on the establishment of Interfaith Networks as well as five main areas of work: (1) social cohesion, (2) interfaith education, (3) freedom of religion and the protection of holy sites, (4) interfaith exchanges and media sensitisation, and (5) countering hate speech.
Visits to communities in Kaduna State, Plateau State, Taraba State, Benue State, and Zamfara State affected by tensions between farming and pastoralists groups.
A high level intra-faith round table meeting on the de-radicalisation of extremist tendencies in Nigeria, resulting in a roadmap and a consensus working document for further implementation by the Muslim community.
A round table for Muslim and Christian students on the prevention of hate speech.
A workshop for women which raised awareness on hate speech and incitement to violence, and equipped participants with tools to foster peace.
Training for 120 Nigerian youth on the positive role of religion in peacebuilding within their communities.