Network for Dialogue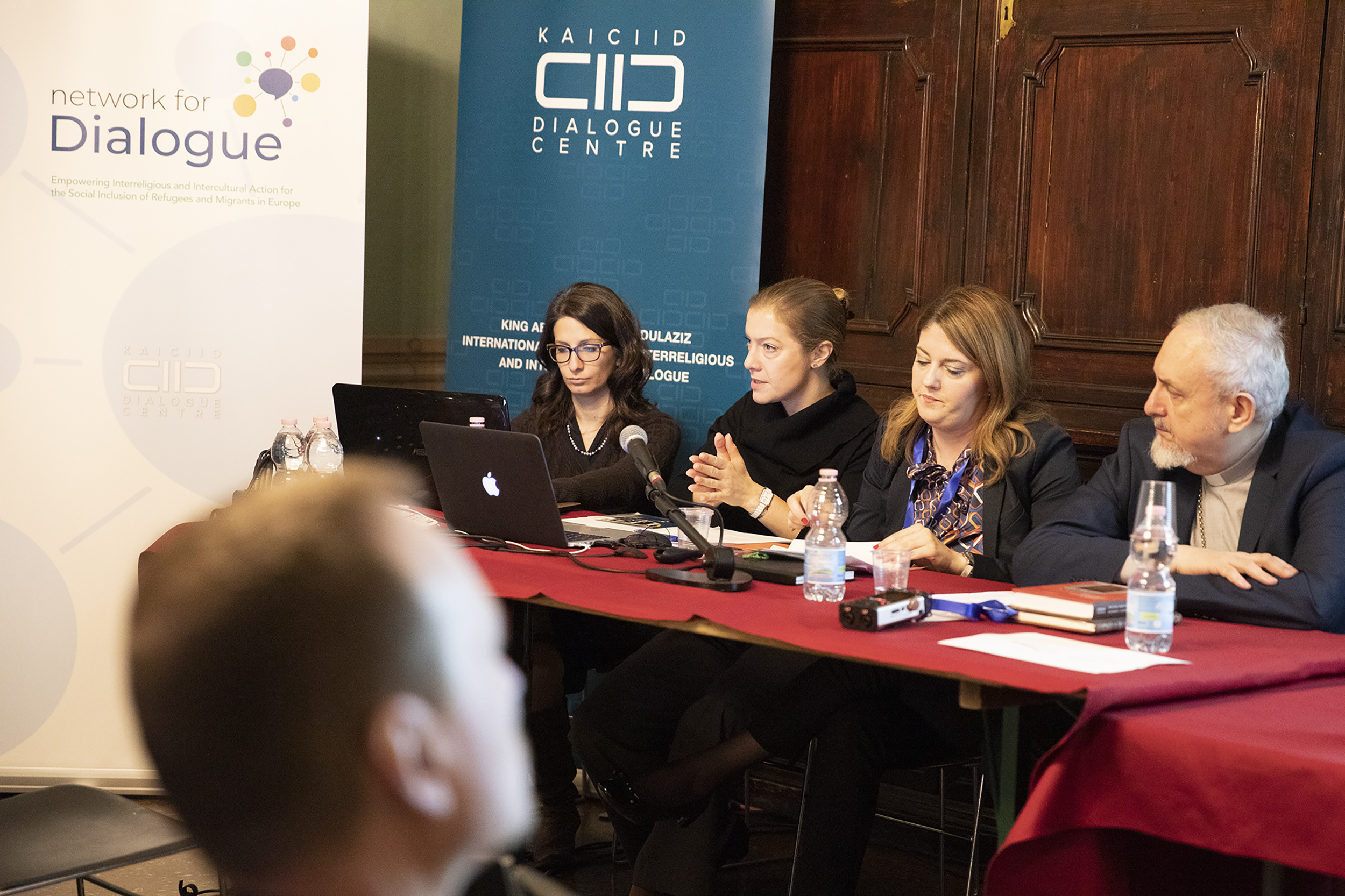 The Network for Dialogue was officially launched in March 2019 in Bologna, Italy, and brings together European faith-based, secular organizations and other experts to jointly promote interreligious and intercultural dialogue for the social inclusion of refugees and migrants. Members come from around Europe, including Austria, Croatia, Germany, Greece, Italy, Luxembourg, Serbia, Spain, Sweden, Switzerland, Portugal and the United Kingdom.
Supported by KAICIID, the Network for Dialogue aims to foster social inclusion, peace and coexistence in Europe within the context of migration, the Network also works to reduce hate speech and prejudice towards refugees and migrants in Europe. In gathering both faith-based and secular organizations that use dialogical approaches in their work, the Network effectively promotes the use of intercultural and interreligious dialogue by policymakers in developing policy recommendations.
To learn more about the Network for Dialogue, visit network4dialogue.eu