KAICIID Launches Global Database of Knowledge on Interreligious Dialogue
29 November 2017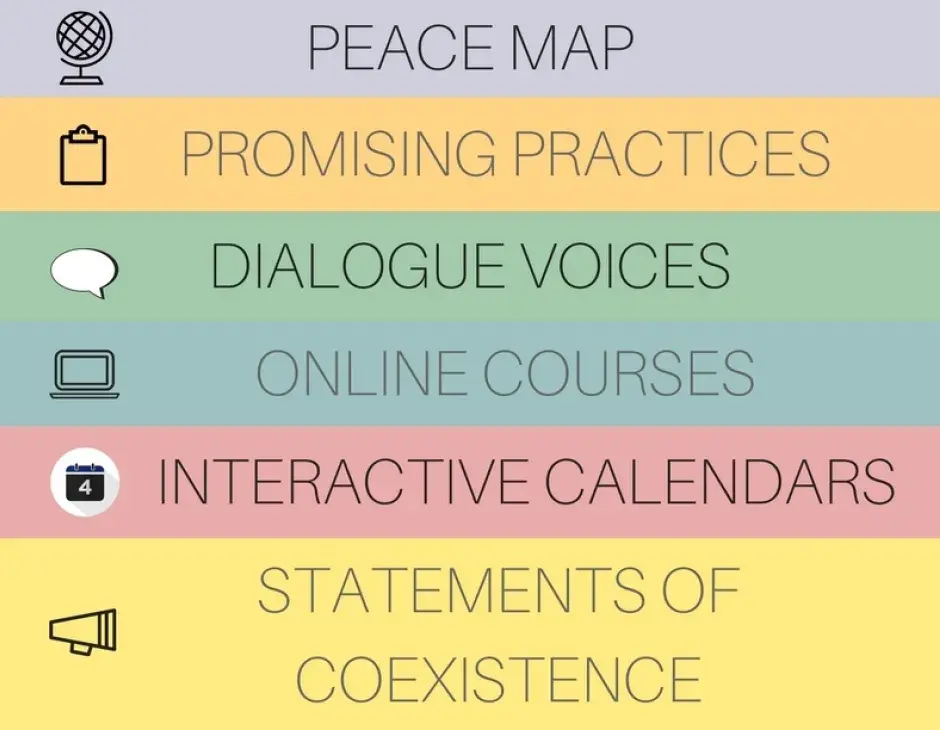 The International Dialogue Centre (KAICIID) today launched an online database of resources, publications, and contact directories on interreligious dialogue. The "Dialogue Knowledge Hub" is intended to be a resource for leaders of religious communities, policymakers, researchers, teachers, journalists, students, and anyone seeking to promote interreligious dialogue (IRD) in their communities. The database also provides compelling evidence of the positive contribution of interreligious dialogue to achieving development goals.
The tools provided by the platform include:
Online Course on Interreligious Dialogue: KAICIID is offering an online course in interreligious dialogue, taught by leading scholars from renowned universities. Users can apply to take the course in English or French.
Peace Map: An interactive map of over 500 organizations working in the field of interreligious dialogue. The map can be used to find organizations using interreligious dialogue to achieve goals as diverse as conflict resolution, gender equality, and youth empowerment. Contact details for each organization are provided.
Promising Practices: Drawn from KAICIID's network of beneficiaries, the Promising Practices database is a library of innovative, tested activity ideas and implementation instructions to be used by anyone wanting to practice interreligious dialogue in their own communities.
Dialogue Voices- A global mosaic of religious leaders' and dialogue experts' viewpoints on the importance of interreligious dialogue. The dialogue voices explore how and why interreligious dialogue is practiced around the world.
Statements for Peaceful Coexistence- A powerful refutation to the allegation that people of faith are silent in the face of violence in the name of religion, the database includes statements by religious leaders and organizations calling for peace and coexistence.
Almanac of Cyclical IRD Events and Interfaith Calendars- A calendar of dates of key significance from a variety of religions, and important interreligious events.
Professor Patrice Brodeur, KAICIID Senior Adviser, said: "The Dialogue Knowledge Hub is a step towards achieving KAICIID's mission to enhance interreligious and intercultural dialogue. The more people practice interreligious dialogue, the more effective it is. The more people can participate in shared activities with those of other religions, the less likely they are to view others with fear or suspicion, or tolerate racism or xenophobia in their communities."