Transforming Fear and Anger into Courage and Understanding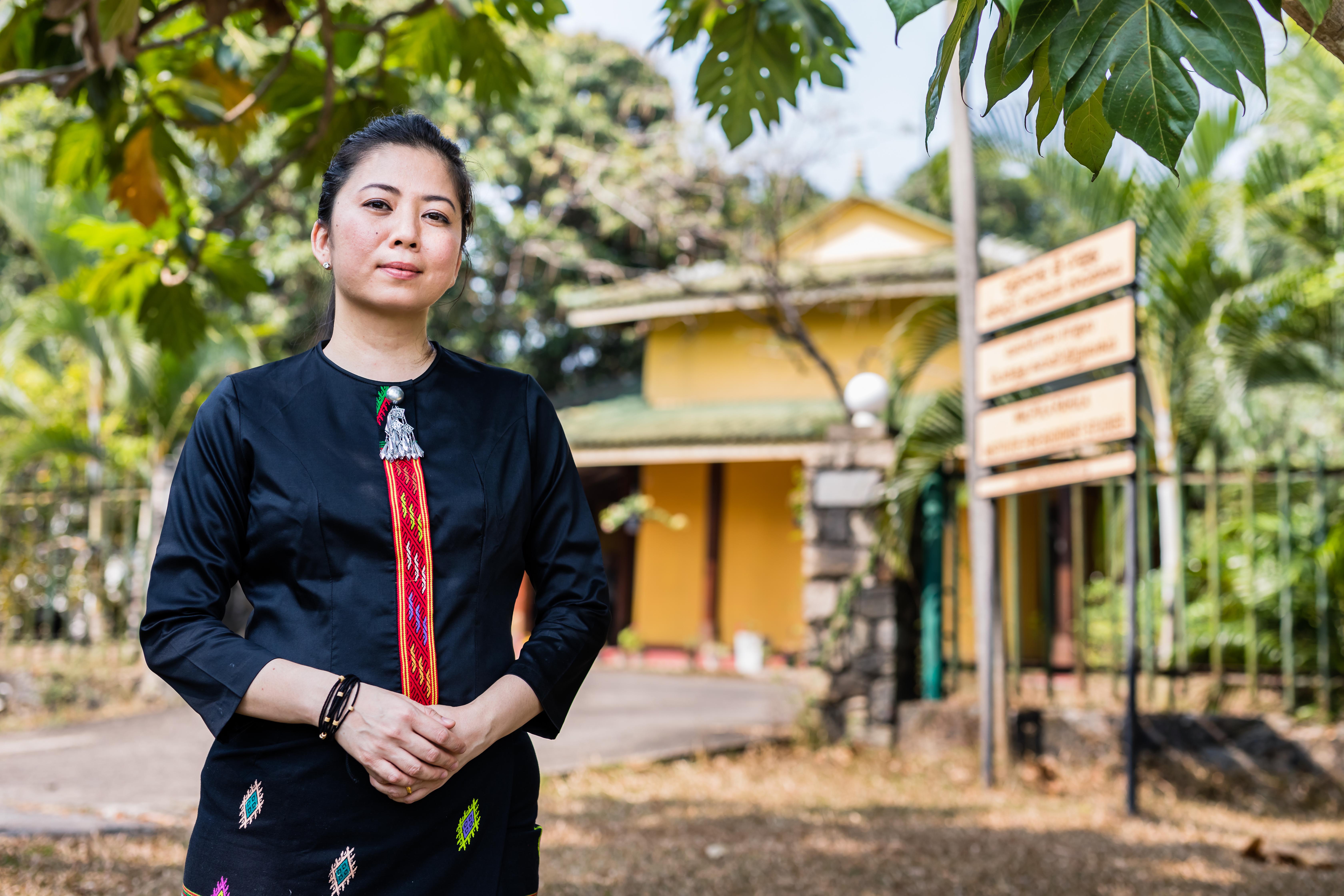 Nang Loung Hom grew up around survivors of sexual assault who lived at a rehabilitative sanctuary set up by her mother in 1980s Burma. After having lived in both London and Singapore, Hom is now based in Sri Lanka, a country working through its own socioreligious tensions, not far from where her life began. In Sri Lanka, she is on a personal mission to embrace traumatic childhood memories and to work through them using dialogue.
"I want to help people to become so compassionate about pain and fear that we forget about devastating events," she said.  
The Fellows programme helped Hom to address her mission with added theoretical underpinning. Her journey to becoming a Fellow began in 2016, years after she'd already gathered extensive experience in peacebuilding. "Of the many peacebuilding tools, dialogue was my favourite," she said.
She learned about the Fellows programme from a friend who had applied to join the inaugural cohort, and found herself both attracted by, and wary of, the idea of following suit. How would the Buddhist communities she worked with so closely in Sri Lanka and Myanmar perceive her participation in an initiative that welcomed diverse perspectives and collaboration among the world religions, including Islam? Deeper reflection convinced her to apply for the Fellows programme.
Image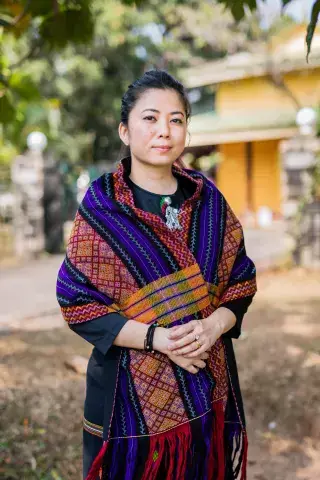 Since taking that leap of faith, Hom has applied what she learned in the Fellows training to several key initiatives. One of the projects that she feels has the most impact is the creation of a training manual on peacebuilding, social cohesion, and interreligious dialogue — an instructional guide that she is co-developing for KMSS–Caritas Myanmar. The manual is designed to support leaders of both host and displaced communities in the war-ravaged areas of northern and north-eastern Myanmar, as well as political, religious and cultural leaders, women and youth, in order to bring justice and healing to communities affected by decades of hurt.
According to Hom, the manual is symbolic of how KAICIID's intervention has empowered her. Beyond the pedagogical value of the Fellows programme, and the network boost of engaging with an open minded cohort, Hom now feels better able to share her understanding of dialogue. "I know that I am able to write this book because of my journey with KAICIID," she said.
The idea of creating healing environments for communities in pain is a common thread across all of Hom's work. She has also designed and facilitated a fellowship, titled Interreligious Dialogue on Social Healing, a nine-month programme aimed at religious leaders. This is one of the first collaborative projects that she has devised in partnership with a Sri Lankan KAICIID Fellow, including contributions from three other Asian and African Fellows.
Additionally, Hom has consulted on a project for Karuna Center for Peacebuilding in Myanmar where she has helped to develop another interreligious dialogue manual, which focuses specifically on community dialogue and the Training of Trainers. Hom is also working on a project to restore the practices of dialogue in Buddhist culture and institutions; another project, which reimagines KAICIID's 10 Principles of Dialogue in terms of Buddhist-focused values, and a third project that seeks to include dialogue in issues of social and restorative justice, reconciliation, social healing and gender justice in the Buddhist community.
Image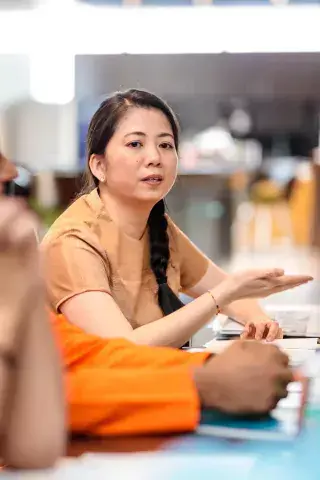 For her project on gender justice, Hom hopes to use dialogue to help participants in finding social healing and to deconstruct "heavy, complex and painful issues". Additionally, she is attempting to institutionalise dialogue within corporate culture, exploring ways of creating a cohesive and inclusive workplace in an interreligious and intercultural society.
While Hom clearly invests much of her personal and professional self into every cause that she pursues, it is the Metta Dialogue project, named after the Pali word for love, that she describes most poignantly. The project was the result of the 2019 Easter suicide bombings on three churches and three hotels in Colombo, Sri Lanka. In the aftermath, communities faced deep divisions and further violence.
Hom launched Metta Dialogue together with a colleague, training facilitators in interreligious and interethnic dialogue. The facilitators then opened dialogue sessions to the public in an effort to create safe, nurturing spaces for justice and healing. Hom ensured that the sessions were small and that they included a mix of religious communities and ethnicities.
In just a few months, the project reached more than 80 people. Nine months after the Metta Dialogue sessions began, the participants most directly affected by the horrific attack started to speak about the perpetrators using language of forgiveness rather than words of vengeance. "This really touched my heart and enlightened me. The safe space that we co-created with great empathy and care was transforming pain, fear and anger into understanding and courage to envision an inclusive and cohesive future. After that, we began to implement many collective actions," she said.
Hom's efforts are driven by her dedication to help others move past horrific violence to find peace and understanding. She believes that if pain and fear fail to find a positive outlet through dialogue, then community divisions will thrive and the cycle of violence will continue. "This beautiful transformation comes not from training or attending a conference," she said. "It comes from very deep dialogue that helps us to get in touch with our fear and gives us a chance to speak out about it."