Ten Years, Ten Lessons Learned: KAICIID Teams Reflect on Knowledge Gained over a Decade of Experience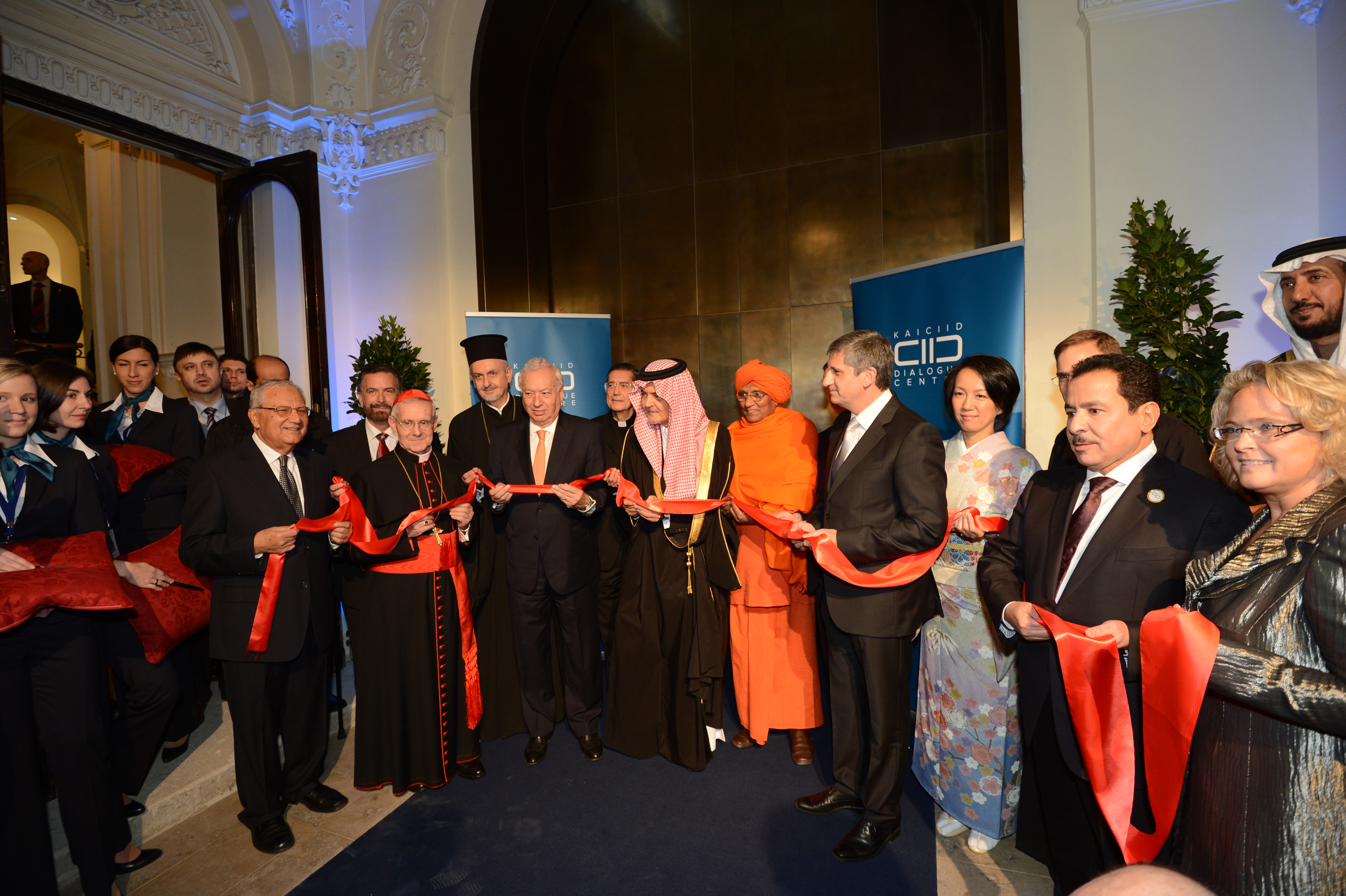 KAICIID inaugural event unfolds in Vienna/Austria (Photo: KAICIID)
With time and experience, comes growth.
As KAICIID celebrates its 10th anniversary (2012-2022), the organization not only commemorates the Fellows and communities trained and assisted, the numerous initiatives, programmes, networks, and partnerships established and expanded, but also its capacity to learn from both success and adversity.
Looking back over the first decade of its work, KAICIID asked its teams to reflect on the challenges they faced, the accomplishments they achieved and, perhaps more importantly, the lessons learned along the way.
The following is a consolidated list of ten lessons learned over the last ten years on the power of interreligious and intercultural dialogue (IRD and ICD), and the ways KAICIID engages stakeholders in the work of building lasting peace across religions, ethnicities, cultures and traditions.
1. Sustained peace cannot be achieved without understanding and addressing the root causes of violence
Making social cohesion a key priority helps promote peaceful coexistence between different groups, regardless of their religious, political, or ethnic identities. This lesson was taken into account in Africa, when the organization helped the KAICIID-supported Interfaith Dialogue Forum for Peace (IDFP) establish Interfaith Dialogue Units (IDUs) throughout Nigeria's conflict-prone areas. This strengthened faith communities' peacebuilding abilities by using interfaith dialogue to address underlying issues like high unemployment, a misunderstanding of religion, and a history of trauma.
2. Invest in partnerships with multiple stakeholders
Cooperation and partnerships between religious leaders, faith-based organizations, and other political, economic, and civil society actors is key to running sustainable outcomes, whether it be in policy advocacy, policy-making, conflict resolution, or mediation initiatives. In addition, to enhance long term positive change and support peace, partnerships should be continuous and ongoing, from the stage of programme development and design to maintenance, monitoring, and evaluation. KAICIID prides itself on its long-term partnerships and collaborations at all levels, from the international, - a number of United Nations organizations -  to the regional, - the African Union and the Association of Southeast Asian Nations - to the grassroots - the Fellows' institutions.
The Arab Region provides a perfect example. In collaboration with numerous religious institutions in the region, KAICIID launched the Interreligious Platform for Dialogue and Cooperation in the Arab World (IPDC). A long-standing investment in the platform created numerous successful initiatives, among them, the Dialogue 360 project. As part of the project, KAICIID partners with, and supports, grassroots organizations to address community needs on issues related to peacebuilding, countering hate speech, or responding to crises.
Image
3.  There is no sustainable peace without women and youth
In polarised communities, it is essential to empower women and young people. In general, involving women, youth, and other marginalised communities leads to more inclusive, age-appropriate, and gender-responsive programming. Inclusive peacebuilding and reconciliation programmes should center on women's and youth's agenda at the dialogue table, and in decision making processes, for longer-lasting and sustainable outcomes. An organization-wide focus on women and youth has been part of KAICIID's strategic plan for some time. In the Arab Region, KAICIID supports programmes like She for Dialogue, empowering women's capacity to engage in policy discussions and providing tools for conflict resolution and how to lead advocacy campaigns. Globally, KAICIID has held numerous webinars focusing on issues pertinent to women and youth, allowing participants to connect, and providing a platform to amplify their voices and initiatives.
Image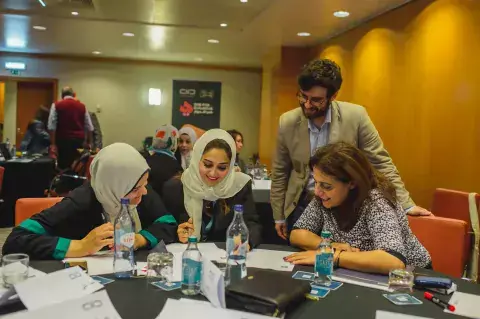 4.  Build trust and confidence between policymakers and religious communities
To contribute to healthy conflict transformation and sustainable peacebuilding requires focusing on both grassroots initiatives and prioritising policy engagement. In both Asia and Europe, these were found to be not contrasting, but complementary, approaches. In Asia, over the years and dialogue fora, KAICIID engaged policymakers, religious leaders, academics, and civil society and faith-based organization representatives to collaborate on various programmes, including the upcoming launch of the Dialogue Network of Cities in Southeast Asia. In Europe, the KAICIID-established Network for Dialogue brings together grassroots faith-based and secular organizations to address issues of social inclusion of refugees and migrants through IRD and ICD. In collaboration with Network for Dialogue, KAICIID leads the annual European Policy Dialogue Forum (EPDF), where religious leaders exchange ideas with policymakers and other experts, addressing challenges of social cohesion facing the region, fostering new approaches, and developing policy recommendations that reflect the perspectives of Europe's faith communities.
Image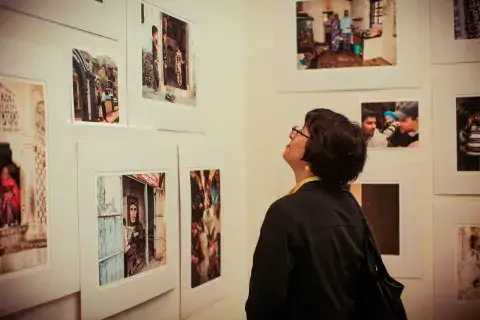 5.  The media plays a crucial role
Promoting conflict sensitive journalism and countering hate speech through the media is crucial when working towards social cohesion and peaceful coexistence. The media is an essential partner and key actor in influencing various stakeholders at multiple levels of society. This lesson was taken to heart at KAICIID by identifying the media as a strategic dialogue partner in Africa and the Arab Region. In Africa, KAICIID established the Central African Republic's Peace Journalist Network to promote ethical reporting, combat hate speech, and reduce conflict. In the Arab Region, KAICIID launched the Media for Peace project, made up of the Dialogue Journalism Fellowship (DJF) and the upcoming Media Policy Forum to promote IRD and ICD across multiple communities and create a culture of dialogue and peacebuilding within the Arab media.
Image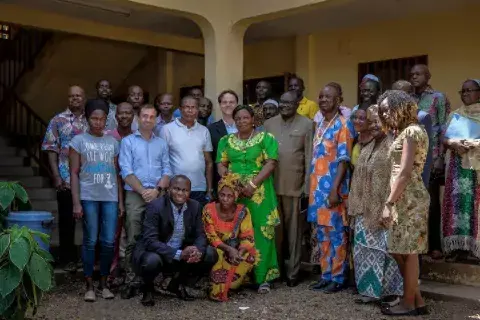 6. Digital media and literacy are essential
Although dialogue can be traditionally seen as an activity that takes place in person, digital dialogue is also an important piece of IRD and ICD work. KAICIID has built and improved upon its digital spaces, the KAICIID Fellows Programme continues to increase the digital literacy of its Fellows and Fellows Alumni. In the Arab and Asian regions, Social Media as a Space for Dialogue programmes have helped to amplify marginalised voices, build capacity among partners and stakeholders, and give visibility to work and efforts at grassroots and policy forming levels around the globe.
Image
7. Religious literacy is an important pillar in building peace.
Whether learning about the diversity of their own tradition or encountering new perspectives within other communities, it is essential that dialogue participants expand their religious literacy. A Nigerian study co-commissioned with local partners in 2016, identified that Boko Haram recruitment was driven by high unemployment, a history of trauma, and a misunderstanding of religion. Religious literacy is also important in a secular context like Europe. There, the learning process takes time, not only as part of increasing people's religious knowledge, but due to the need to create a rapport with stakeholders. Such was the case with the establishment of the Muslim Jewish Leadership Council (MJLC), where stakeholders found that renewing respect for religious identities in Europe first required expanding societies' knowledge of Islam and Judaism.
8. Education remains key.
To build peace and promote social cohesion, it is important to invest in efforts to train religious actors and other stakeholders from an inter-religious perspective. Education and training is at the heart KAICIID's Fellows Programme. As one of KAICIID's longest running programmes, it has graduated Fellows from numerous countries and religious in Africa, the Arab Region, Asia, Europe and internationally into its Fellows Alumni Network. The network itself builds on the year of study by providing opportunities for networking, continuing learning, and professional development, to reinforce lasting outcomes for the Fellows, their initiatives and communities. In addition to benefitting the Fellows, KAICIID's E-Learning Programme was launched with the aim of reaching a wider audience. The programme has educated thousands, through in-depth, instructor-led and short, self-paced courses on topics, such as using IRD and ICD to assist with refugee integration, the environment, and sustainable development goals.
9. Monitoring and evaluation create a "learning culture".
In seeking to be an evidence-rich, learning organization, – one that "actively facilitates the learning of its members and continuously transforms itself" — KAICIID took charge of strategic evaluations aimed at organizational improvement. Its results-based management principles and approaches, not only complement, but also inform, guide and improve the self-evaluations conducted by the programmes themselves.
10. Ongoing support is essential.
While initial grants to support emerging grassroots initiatives are vital, it is important to build on existing relationships, focusing on the need for longer engagement to foster rapport and increase the impact of collaborations. The success of incorporating this lesson organizationally can be seen in the exponential impact of KACIID establishing, or actively supporting, regional networks and platforms, such as the IDFP in Africa; the IPDC in the Arab region; the Paungsie Metta Initiatives (PMI) in Asia; the MJLC, and Network for Dialogue in Europe. Globally, the Fellows Institutional Network and the virtual Connect2Dialogue platform are spaces for Fellows and other IRD and IRC stakeholders, respectively, to connect, find common ground and build long-term collaborations.
Image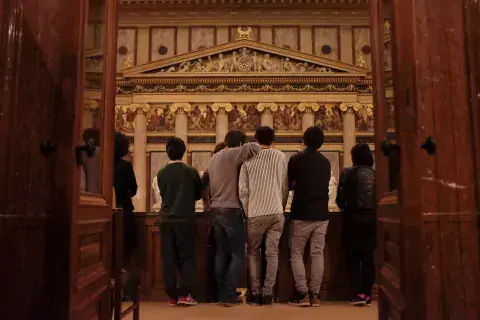 The next ten years…
In looking back on the last 10 years, KAICIID pays tribute to and celebrates the lives and communities it helped transform. With time and experience, the organization and its partners have learned the valuable lessons outlined above. Together, these lessons speak to KAICIID's emphasis on how interreligious and intercultural dialogue is a key means of attaining its overall goal: peacebuilding through social cohesion.
Whether through multi-stakeholder partnerships, education, dialogue fora (both online and on the ground), or constant and consistent evaluation, KAICIID looks forward to the coming decade: to continuing to implement and seeing the fruits of the lessons learned till now; and to the many lessons KAICIID and its partners have yet to learn.