International Women's Day: Inspiring Female KAICIID Fellows Making a Difference in Interreligious Dialogue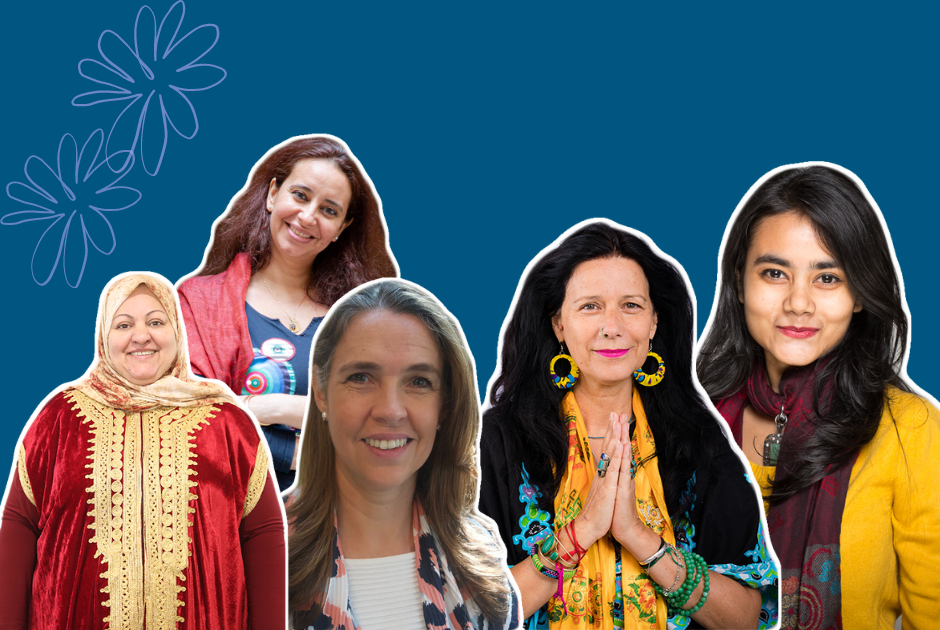 From left to right: Amina Al Thahabi, Ruth Ouazana Barer, Karen Castillo, Jenny Cacau, Sneha Roy
On International Women's Day, KAICIID is proud to highlight the contributions of some of its female Fellows who are dedicated to promoting interreligious dialogue and breaking down barriers of misunderstanding and prejudice.
These inspiring women come from diverse backgrounds and religious traditions and share a commitment to building bridges of understanding and cooperation. Through their work, they are fostering peace, justice, and mutual respect in their communities and beyond.
Join us in celebrating these remarkable women and their inspiring efforts to create a more just and peaceful world.
Amina Al Thahabi, Iraq, Muslim
Image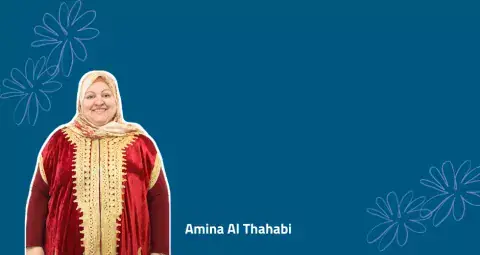 I am Amina Al Thahabi.
My journey in the field of dialogue started with the violence that developed because of rising sectarian tensions between the different religious and ethnic groups in my country, Iraq.
In 2006, I miraculously survived an assassination attempt in which the gunmen succeeded in hitting me with four gunshots, two of which are still in my body until this day.

The pain I felt because of that incident inspired me to stand against the discourse of violence and work to promote dialogue and push toward it among those who have different religious and ideological backgrounds.
I feel delighted whenever diverse people meet at a dialogue table, and I join them. At such times, I feel that I have contributed to protecting my friends from the pain I went through. I believe that we are different from each other in many ways, but we are equal as individuals in our rights and responsibilities.
Therefore, we need to continuously develop our capabilities in the field of dialogue, because the language of violence based on religion and sect is spreading.
Amid this atmosphere, the access of women to dialogue works like a miracle. I was able to become a professional in this field, thanks to God and then the support of KAICIID.
The Centre supported many women as well in our Arab region through the "She for Dialogue" programme. My participation in the programme helped me acquire many skills throughout the last three years, and I learned from different regional experiences that dialogue can create a positive impact in my country, which is my goal.
Ruth Ouazana, France, Jew
Image
My name is Ruth Ouazana Barer.
When I was seven, a girl refused to play with me in Paris, because she didn't want, she said, "to catch the Jewish disease". I was not aware of such a thing and, while I grew up, did a lot of research on antisemitism and all its different aspects in the field.
I understood that the best way to fight antisemitism and discrimination was to explain who we are and what we do as Jews because most of the people are just afraid of what they don't know and build prejudices on it.
Today, we are doing a terrific job with my NGO, developing an understanding of the "other", by developing curiosity and knowledge of cultures and religions, mainly for the younger generations.
After being in the field for more than 20 years, I had the opportunity to become a KAICIID Fellow and to put theories and words on my experiences, helping me to be better in my understanding of situations and to meet like-minded Fellows from all over the world.
I strongly encourage all women from all over the world to also take the lead and try and create bridges where they see fractures and needs. Together we can change and better the world!
Karen Castillo, Mexico, Christian
Image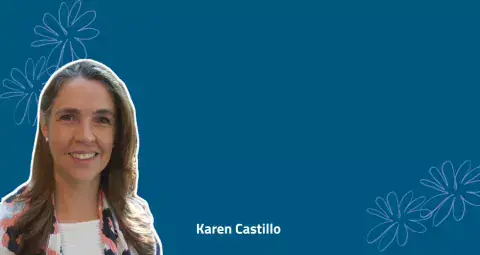 My passion for interreligious dialogue developed during my theology studies. As I delved into the subject, I discovered that it is an area in which both theology and social sciences have made significant progress but there are still many challenges to be addressed.
My first project was with a government entity that handles cases of discrimination. The project resulted in a book that was the outcome of conducting interviews with individuals from various religions, analysing religious diversity in Mexico, and exploring the work of different ecumenical and interreligious groups. Following that project, I organised a seminar on interreligious dialogue in Latin America for individuals studying theology from different congregations. Through this seminar, we visited various religious communities, created dialogue experiences, and explored the development of religious pluralism theology.
After working in this field for 15 years, I became a KAICIID Fellow. This opportunity has allowed me to broaden my perspectives and connect with individuals who have diverse projects. This fellowship represents hope to continue creating initiatives that promote social justice.
As a KAICIID Fellow, my initiative focuses on highlighting the work of women from different religious, spiritual and cultural traditions in peacebuilding. This is why today I want to invite more women to continue collaborating and finding unity in our differences to take action for peace, justice, and the care of the earth. May the strength of our beliefs, convictions, and heritage help us build paths to solidarity.
Jenny Cacau, South Africa, Buddhist
Image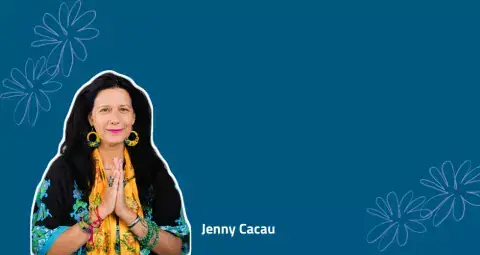 My name is Jenny Canau and my journey in dialogue is something that has no beginning or end.
I see interfaith and intercultural dialogue as a way of life: it is in the informal daily interactions with each other that we are always connecting and unlearning and evolving as people and as communities.
KAICIID has given me the skills and understanding to harness this into a capacity for deep interconnection and beneficial social impact. When I interact with people it is always with love, respect, and compassion in my heart and my hope is to counter all forms of supremacy and discrimination with the skills I'm learning through dialogue.
With KAICIID's help, I am also being encouraged to make dialogue relevant to everyone, especially our marginalised women and youth in South Africa. I am inspired by Grace Machel who says: "There is no "culture" that determines that a human being can diminish, oppress and discriminate against another human being. That is not culture, that is a tradition, a practice. Culture is the best of the values we as human beings cherish".
We all carry beliefs about life and its meaning, and it is wonderful to be able to keep developing these values to promote dignity, hope, and human flourishing.
A great way to do this is to look at our own cultures, customs, faith, and religious traditions and ask ourselves if they promote harm or benefit, and how can we contribute to making them benefit our daily lives.
Sneha Roy, India, UK
Image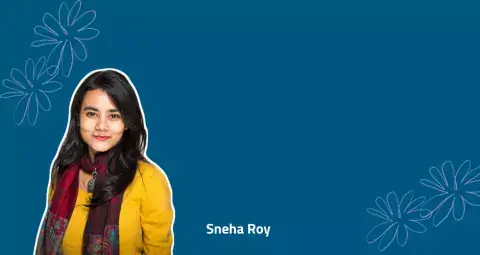 I grew up in a setting where interreligious and intercultural exchanges were free of prejudice, concerns, and conflict. Therefore, reading reports of violence based on religious intolerance and identity politics seemed not only unsettling but also foreign.
The question that inevitably came to mind was "are there no tools to de-escalate these and resort to peaceful measures?"
It was in search of answers that I discovered the domain of dialogue, particularly interreligious dialogue.
The KAICIID Fellows programme is well-aligned and highly committed to the cause and practice of dialogue. The fellowship has instilled in me values that motivate my work and has helped me connect with hundreds of agents from across the globe who are interreligious dialogue leaders.
Throughout my journey in interreligious dialogue, I have worked with women (religious leaders and activists) and have found them to be at the epicentre of dialogical movements but with less or no acknowledgments. It is only fair that women are seen as equal contributors in our efforts to sustain a plural society where a multiplicity of views, truths, and identities can coexist harmoniously.