The Fellows
Kpefio Mbana Passanguere Ludovic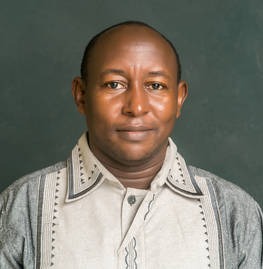 Country:
Central African Republic
Religious affiliation:
Christianity
Directeur National des Oeuvres Catholiques, Conference Episcopale Centrafricaine, Central African Republic
In addition to his responsibility within the Archdiocese of Bangui as coordinator of the Diocesan Commission for Interreligious Dialogue (CDDI), since September 2018, he has been appointed Diocesan Director of the Justice and Peace Commission, an organization of the Catholic church which works in the defense and promotion of human rights. The organization places particular emphasis on protecting and safeguarding children and vulnerable adults from sexual abuse and sexual exploitation.
As an international peace builder, his work within the Diocesan Justice and Peace Commission allows him to be the defender of the fundamental rights of all people victims of different violations of their human rights regardless of race, religion, ethnicity, region, culture and customs.