The Fellows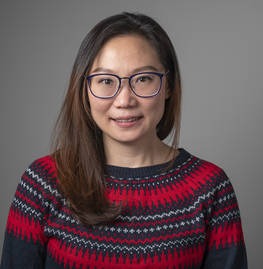 Country:
Malaysia
Language:
English, Mandarin, Cantonese, Malay
Expertise:
Inter-ethnic Relations, International Relations, Peacebuilding, Intercultural Dialogue
Religious affiliation:
Buddhism
Director, University Malaya
Wendy Yee Mei Tien is a senior lecturer and currently, holds the position of Director for the Center for Internship Training and Academic enrichment at the University of Malaya. She received her PhD (2008) in youth studies from the University Putra Malaysia. She also obtained a certificate in International Relations and Human Rights
She studied at the United Nations University, Tokyo in 2006, and in 2014, obtained a certificate in peacebuilding and intercultural dialogue from the Institute for Peace and Dialogue in Switzerland. She has developed the first module in peace studies at her university making University of Malaya the only university that offers an undergraduate course on peace and humanity studies. She conducts research and speaks at interreligious forums at the national level. She has also participated in an international capacity building workshop on fostering global citizenship for sustainable communities in South East Asia organised by UNESCO and the Asia-Pacific Centre of Education for International Understanding. As a peace advocate, she is very passionate about educating the youth in achieving a peaceful and harmonious society through the programmes and activities she conducted inside and outside the classrooms.