KAICIID INTERNATIONAL FELLOWS PROGRAMME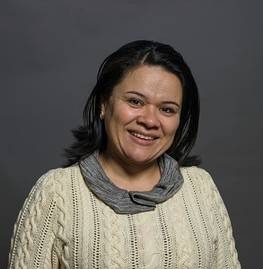 Country:
Guatemala
Language:
English, Spanish
Organizations:
Guatemalan Interreligious Dialogue for Development
Expertise:
Education, Social Inclusion
Focus area:
Academic
Religious affiliation:
Christianity
Coordinator, Guatemalan Interreligious Dialogue for Development
Victoria Pelaez has been a social researcher on gender, migration and social inclusion for more than 10 years. She teaches social research at Rafael Landívar University (a Jesuit university) in Guatemala. A Roman Catholic, her academic interests focus on how excluded populations can be involved in development processes with regard to human beings and ethical values. Since 2001, she has coordinated the Guatemalan Interreligious Development Dialogue and is dedicated to sharing common values, perspectives, and visions with Christian, Jewish and Mayan individuals. Victoria hopes to find ways to empower marginalized groups to become more involved in their own social and economic growth and the full realization of a higher quality of life. Within this framework, she believes that religions have an important role to play in sharing experiences, values and guidance. Every day, she asks herself one simple question: Who needs me more?
Fellows Project: Youth Peacebuilders
Victoria's project aims to prevent conflicts in local environments, considering the influence that youth can have in their social and familiar environments. The focus is on providing intercultural and interreligious dialogue training to teenagers who are concluding secondary school. The project includes three components: a seminar, teaching materials and systematisation. This initiative is developed primarily at a micro level as here religion reflects a deeper sense of identity. Particularly, the project focuses on the education of young people and the recognition that interreligious and intercultural based training can strengthen community cohesion. Youth have the potential to influence their communities, but their effectiveness depends on two main factors working in tandem: (i) systematic training on dialogue provided by scholars and (ii) values of peace and compassion to be shared within their family environment. "The challenge is always to prove that there is more that unites us than divides us."