The Fellows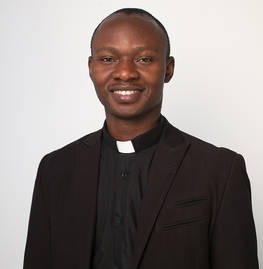 Country:
Nigeria
Religious affiliation:
Christianity
Catholic Priest, Missionary Society of Saint Paul of Nigeria
Stephen Ojapah is a Catholic Priest of the Missionary Society of Saint Paul of Nigeria (MSP) working in the Catholic diocese of Sokoto. He is the director for interreligious dialogue and ecumenism for the diocese of Sokoto and the parish priest of St. Patrick's Catholic Church Gidan Mai Kambu. Fr. Stephen Ojapah also lectures in communication and interreligious dialogue at the Catechetical Training Center, Malumfashi. He has been involved in several interfaith initiatives for peace in Kafur and Funtua local governments area of Katisna State. He is the Coordinator of Mai Kanbu Sustainable Socio Economic development Initiative (MSSEDI) an interfaith NGO that provides soft loans for farmers in the rural areas. 
Stephe is also a member of the Interfaith Dialogue Forum for Peace (IDFP) and was involved in the planning and implementation of the state visit to the stakeholders and the victims of the crisis in Zamfara State, he was also actively involved in the media and social media campaign against hate speech in Nigeria.
Fr. Stephen enjoys reading and traveling, cherishes old friendships, and loves silence. His motto is, "When you defeat someone don't humiliate the person."