The Fellows
Rev. Canon Ishanesu Sextus Gusha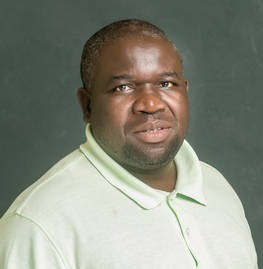 Country:
Zimbabwe
Religious affiliation:
Christianity
Anglican Church Cleric, Diocese of Harare
Rev. Ishanesu Sextus Gusha is from Harare, Zimbabwe where he is an  Anglican Church cleric from the Diocese of Harare and has worked with the church for the past fifteen years. A lecturer in biblical studies and biblical Greek, he is currently lecturing at two colleges where church leaders are trained: Wadzanai Training Center for Catholics, and the Bishop Gaul College for Anglicans. Ishanesu is also the founder and executive director of the Southern Africa Interfaith and Peace Academy. The organization is involved in facilitating workshops, conferences and community projects on peacebuilding and interfaith dialogue, especially for youth. He is passionate about peacebuilding and approaches the subject from five angles: interfaith dialogue, gender, good governance, ecology and ethnicity.
He has been involved in peacebuilding projects in Jos, Nigeria; Yogyakarta and Bali Indonesia; New Delhi, Jalgaon, and Pune, India and holds a BA (Hons) in religious studies, and an MA in religious studies from the University of Zimbabwe, and an MA in rheological studies from the Nashotah House Theological Seminary in Wisconsin, USA. He wrote his PhD thesis with the University of Pretoria on ethnic cohesion and  reconciliation. He is married  to Caroline and the father of one son, Isheanesu Jr. A second child is coming soon. 
He is inspired by Archbishop Desmond Tutu's words "There is no future without forgiveness."