KAICIID INTERNATIONAL FELLOWS PROGRAMME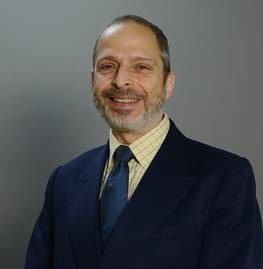 Country:
United States
Language:
English, Hebrew, Japanese
Organizations:
Judith Lady Montefiore College
Focus area:
Religious
Religious affiliation:
Judaism
Rabbi, Lecturer, Montefiore College
Jeff Berger leads the Rambam Sephardi Synagogue and teaches at the Judith Lady Montefiore College Semikha Porgramme. Rambam Sephardi Synagogue provides religious services and pastoral care for Jews living in the Hertfordshire area, to create a model spiritual community that is an example of religious tolerance, intelligence and inclusion. For their young families, a key mission is to provide a nurturing atmosphere, ensuring children grow up with a healthy understanding of their religion, as well as a respect for those from different backgrounds. At Judith Lady Montefiore College, Rabbi Berger teaches hermeneutics and rabbinic practice. Rabbi Berger attended the 2013 Cambridge Co-Exist Leadership Programme and 2015 Arianne de Rothschild Fellowship. Previous fellowships include; US Department of Education, Japan Iron & Steel, and Nippon Glass. Jeff holds advanced degrees in Asian Studies and Business Administration and did post-graduate study at Stamford's Inter-University Center in Yokohama and at Keio University. He appears on BMTV's Ask the Alim, on BBC Radio2's Pause for Thought, and is published in local newspapers. He speaks publicly at Limmud Conference, to adult-education groups and in local schools throughout the year. Rabbi Berger's great passion is working with people of diverse backgrounds to create and promote 'Good'. He's married with two children.