The Fellows
Rabbi Guershon Kwasniewski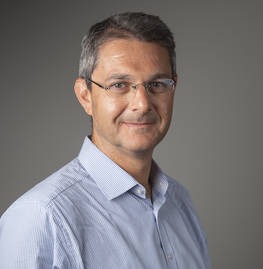 Country:
Brazil
Language:
English, Spanish, Portuguese, Hebrew, Yiddish
Expertise:
Jewish Studies, Journalism
Religious affiliation:
Judaism
Rabbi Guershon Kwasniewski has led the Brazilian Jewish Cultural and Beneficent Society since 1996, in Porto Alegre, Brazil. He has also belonged to the interfaith dialogue group of Porto Alegre, in which he is working as coordinator since 2014. He studied at the Marshall T. Meyer Latin American Rabbinical Seminary in Argentina and at the Schechter Rabbinical Seminary in Israel. He is a founding member of the World Union for Progressive Judaism Latin America. He is a Central Conference of American Rabbis member. The rabbi thinks that tolerance is not enough and rather believes in the value of respect among religions. For his work in interfaith, he was selected to participate in the International Visitor Leadership Program organized by the U.S. Department of State's Bureau of Educational and Cultural Affairs. He studied the course on using interreligious dialogue to strengthen peace, reconciliation and social cohesion, developed by KAICIID. He's a dreamer and realiser.