KAICIID's Vision for Global Peace: A Decade of Interreligious Dialogue and a Plan for the Future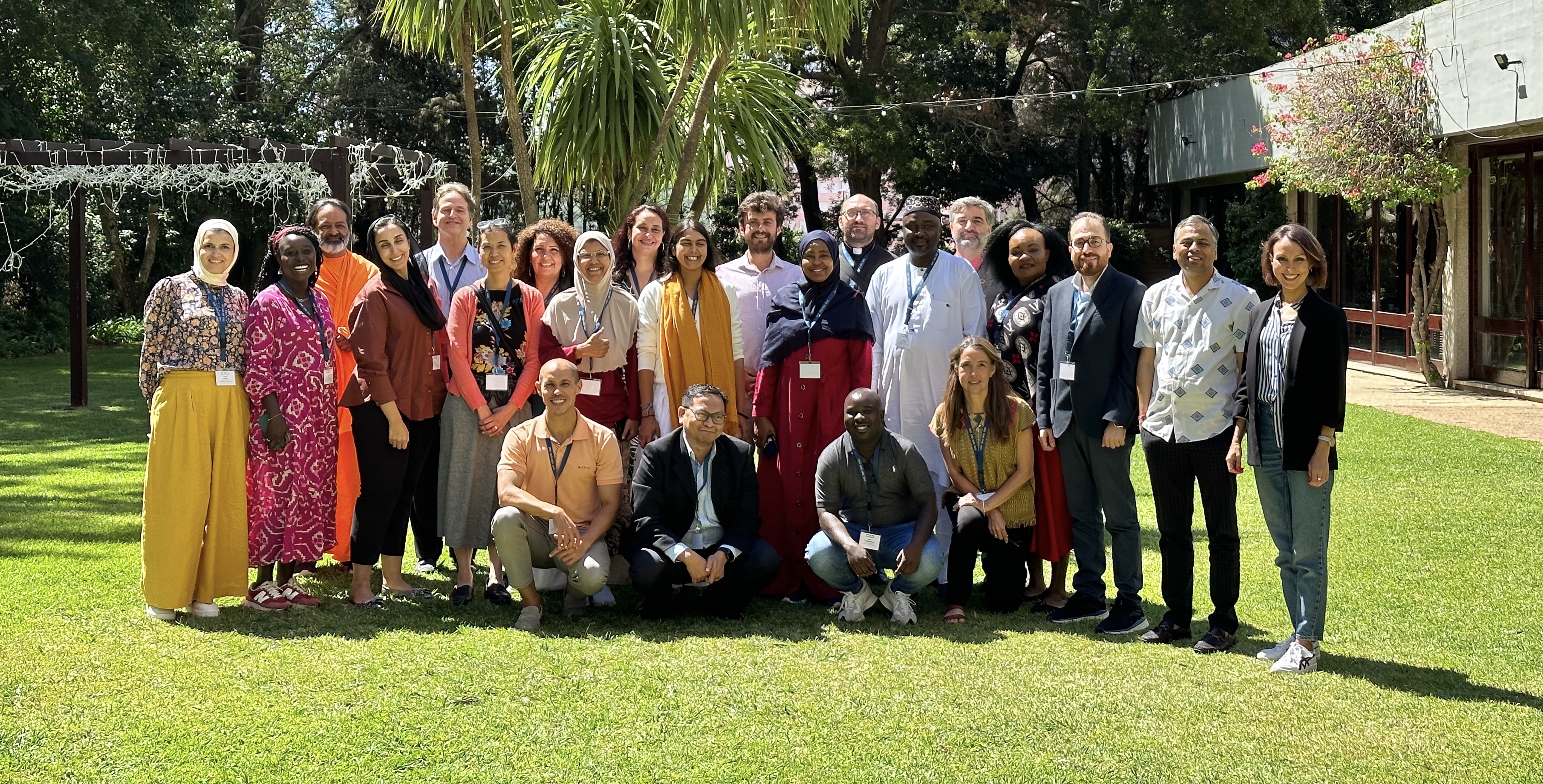 A global peace initiative, pioneered by the International Fellows Programme (KIFP) of the International Dialogue Centre – KAICIID, is set to revolutionize the next generation of peacemakers by tapping into its rich legacy of trained fellows. The initiative aims to magnify its influence across the world by reinforcing its training network.
Reviving a Legacy         
Five years have passed since the last KIFP Training of Trainers (ToT), which was last implemented in 2018 in Vienna, Austria.
From their arrival on 1st September to their departure on the 5th of September 2023, 16 Fellows Alumni joined the KIFP's Training of Trainers (ToT) in Lisbon, Portugal. This training aimed to reinforce and to train trainers locally and regionally. This visionary approach aims to enhance our Fellows training and facilitation skills, but also to enhance the programme's reach, resonance, and relevance.
For three days, Fellows put into practice their presentation and training skills, reviewed KAICIID's key concepts for interreligious dialogue (IRD) and intercultural dialogue (ICD), reflected on what dialogue is and how it contributes to peacebuilding processes, and received feedback on their training and presentation skills.
Fellows were selected from 18 countries around the world, representing the Christian, Baha'i, Buddhist, Jewish, Hindu, Muslim, and Yazidi faiths. These trainers were selected based upon their past training experiences, as well as based on geographical and gender diversity. Furthermore, these trainers were selected based upon their outreach and ability to replicate knowledge across their communities, and with the aim to sustain the expansion of the Fellows programme, and KAICIID's visibility.
The past three days of training have been an intense experience of rich learning, meaningful dialogue and valuable relationship building. Our facilitators provided highly informative and practical sessions that I will be able to apply at work. For example, I appreciate engaging in collaborative problem-solving and design, reflecting on identities, power dynamics and privilege, and the feedback I received on how to improve my presentation skills. Our trainers challenged us with activities to question assumptions or implicit biases we might hold. I gained deeper self-awareness that I consider essential to facilitate dialogue more effectively.' said Audrey Ferrer, KAICIID Fellow- International cohort 2022.
She continues by saying. "These experiences will help me develop and lead IRD programmes for teachers, students and their families, in the Toronto region. As I leave the KAICIID training I feel hopeful and excited about potential opportunities to reconnect and work together on IRD projects. My new friends from India, France, Iraq, Thailand, Indonesia, Mexico, Chile, Rwanda, Nigeria, Egypt, Saudi Arabia, Croatia, Kenya, Canada, the U.S. and of course, the KAICIID team in Portugal, we will keep in touch! I want to thank the KAICIID team for their tremendous time, effort and positive energy facilitating an exceptional programme!"
A Network of Change
For nine years, KIFP has held the torch high in its mission to transform religious leaders from diverse backgrounds into community peacemakers. The heart of this initiative is interreligious and intercultural dialogue (IRD and ICD), ensuring that dialogue isn't just words spoken, but actions taken.
With an impressive tally of over 450 graduates, the alumni of this programme hail from 86 countries, spanning five continents. They represent 11 religions with a gender balance tilted at 38% female and 62% male participants. By the close of 2023, the tally is set to rise with 73 more fellows receiving training.
However, the KIFP isn't just about numbers. Over the years, it has spun a Fellows Alumni Network (KFAN) that actively propagates interreligious and intercultural dialogue by executing initiatives tailored to their community needs. In fact, regional programmes in the Arab, African, and Asian regions have further trained over 7,000 professionals, including those from media, education, and cultural sectors, all in the spirit of fostering dialogue.
As KAICIID's Fellows Programme nears its 10th anniversary, the organization recognizes the need for evolution. The KIFP is not just growing in numbers but also in its diversity of nationalities, religious backgrounds, institutional affiliations, and even work experiences.
The Road Ahead
The ToT proved to be a success, however the training and Fellows participation is not complete. Fellows will be able to implement the training back in their communities and will further practice their training skills by supporting KAICIID's Fellows Institutional Network (KFIN), Fellows Alumni Network (KFAN), and a select few will be invited to support the implementation of KAICIID's Fellows programme trainings at regional level.
 In a Trainer of Trainers session that evoked enthusiastic feedback, participants praised the practicality and relevance of the training, with many noting they gleaned a 'ton' of takeaways. While the session's focus on interactive, trainee-driven content was hailed as a success, trainees also highlighted areas for potential enhancement, such as facilitation and mediation models. Notably, the team's harmony and smooth delivery drew attention, with credit lauded to the exceptional leadership. As one participant reflected, "While theory intrigues, the true measure of training lies in its application to our daily lives." This feedback offers valuable insights for future training programme designs, emphasizing the balance between theoretical understanding and practical implementation" said Swami Svatmananda - KAICIID Fellows Trainer.
The year 2023 marks a significant chapter for KIFP. With the call for applications in mid-March and subsequent selection, training, and eventual deployment of trainers in the last quarter of 2023, the stage is set for a transformative era.
By 2025, these trained Fellows are anticipated to take co-facilitation roles, furthering KAICIID's mission of fostering peace through dialogue.
In a world teetering on the edges of division, KAICIID's initiative promises not just a bridge across the chasm but a network of them, each built on dialogue, understanding, and the hope for global peace.