Showcasing the Power of Interreligious Dialogue 2022 Annual Report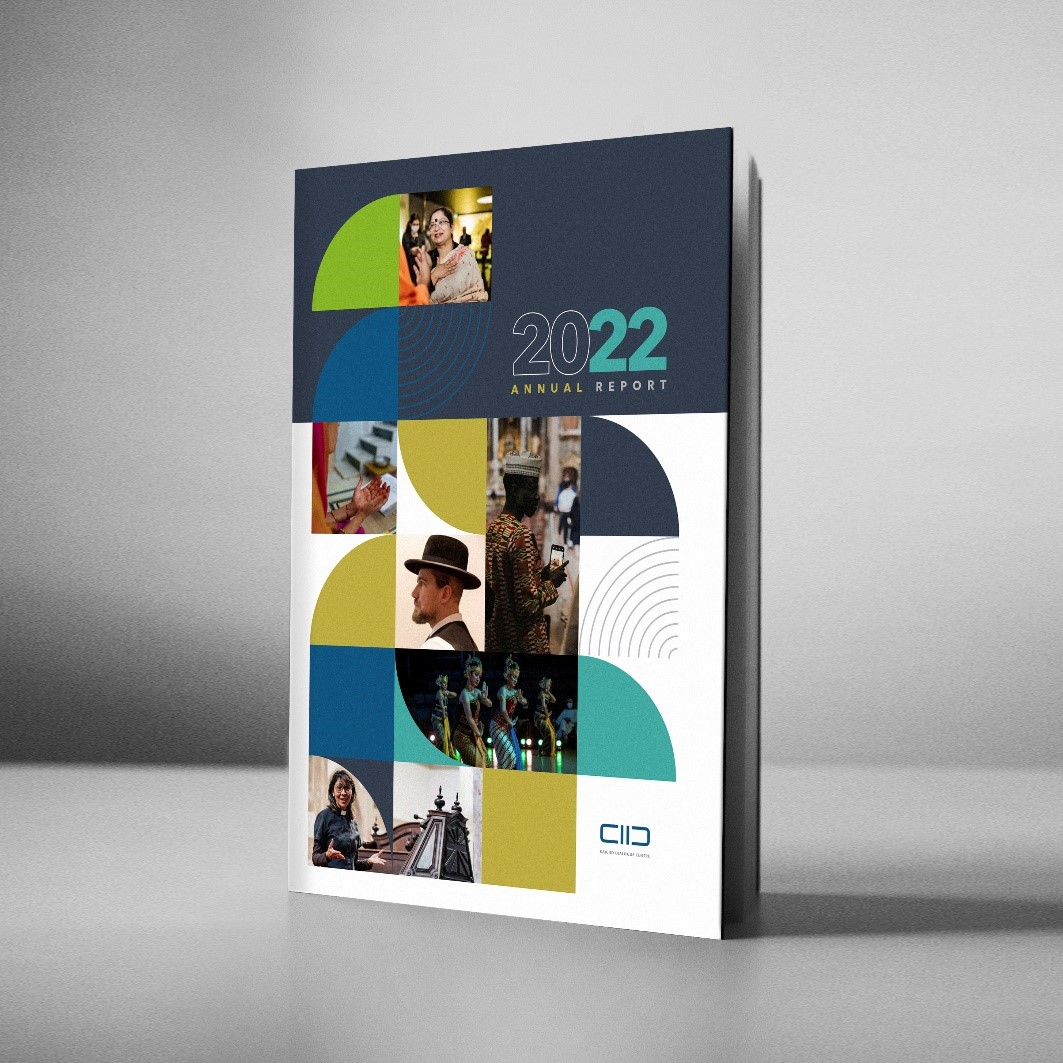 The International Dialogue Centre - KAICIID published today its 2022 Annual Report which demonstrates the power of interreligious dialogue in delivering peace and hope to the world's most vulnerable people.
The past 12 months have been an exciting new chapter for the Centre, as KAICIID relocated to Lisbon, Portugal, welcomed new leadership, and celebrated its tenth anniversary.
Over the course of a decade, the Centre's efforts in dialogue have underpinned sustainable peace processes and championed the work of the United Nations. KAICIID has also supported global agendas on development and peace worldwide.
These contributions were even more important in 2022, as conflicts in Afghanistan and Ukraine and regional crises in Africa and Asia led to fresh outbreaks of violence.
"Unresolved regional tensions are driving protracted conflicts and threatening the social cohesion of our communities. Many of these conflicts have a religious or ethnic dimension which means it is critical to teach communities to dialogue so they can effectively mediate differences. This 2022 Annual Report shows how KAICIID's platforms and partners are bringing peace and hope to some of the most vulnerable communities worldwide," said Dr. Zuhair Alharthi, Secretary General.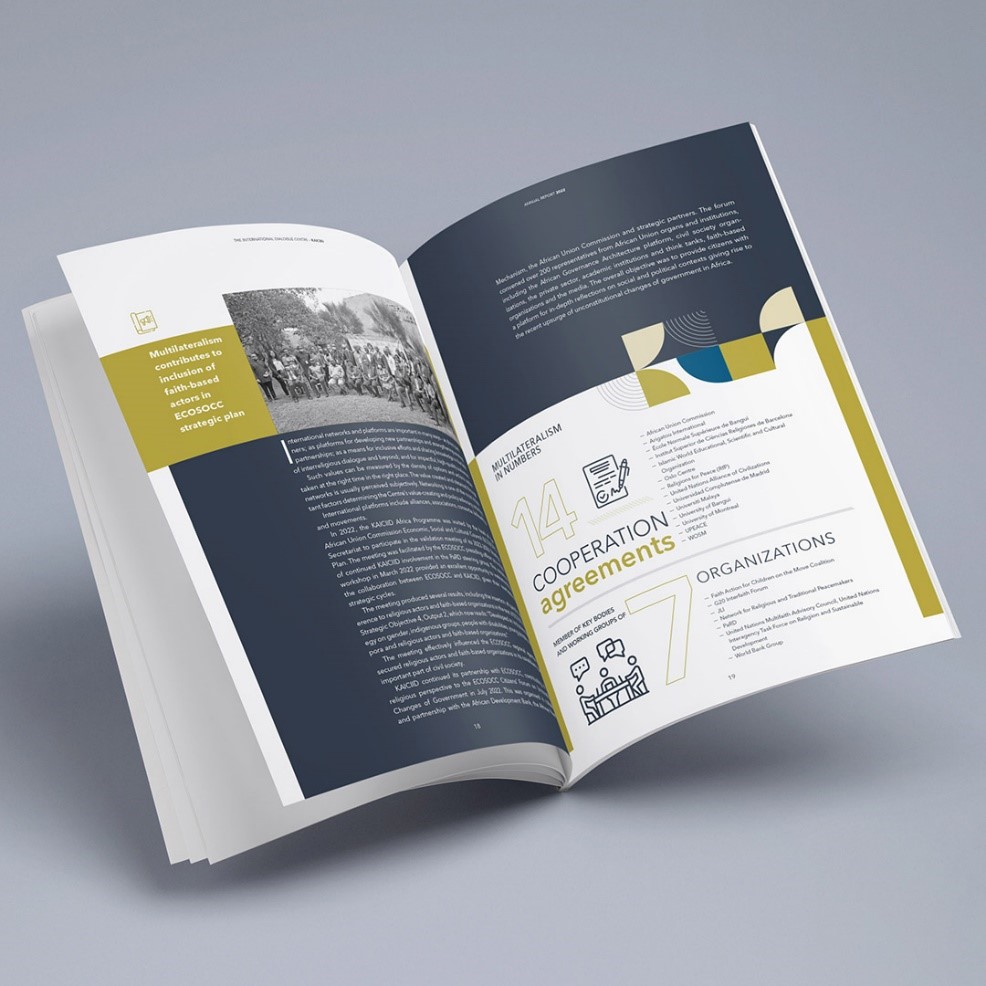 The Centre's contributions to dialogue in 2022 are within five key priorities:
1. Promoting multilateralism and partnerships. Over the past year, KAIICID continued to connect with stakeholders, from the world's largest intergovernmental bodies like the African Union, ASEAN, and the United Nations, to leading religious and academic institutions, to the grassroots work of local faith-based and community-led organizations. As our 2022 Annual Report demonstrates, interreligious dialogue has played a critical role in repairing the breakdown in multilateralism in the wake of the COVID-19 pandemic.
2. Linking policy with practice. Our annual European Policy Dialogue Forum convened faith-based organizations, academics, and policymakers to shape policies on integration which are inclusive and promote social cohesion. KAICIID also ensured that the contributions of religious communities to sustainable development, as well as their innovative solutions to global challenges, received the attention of world leaders – from the G20 Summit to the United Nations Climate Conference (COP27).
3. Training religious leaders. To date, we have trained seven thousand dialogue practitioners worldwide on topics ranging from the protection of religious sites to using dialogue for conflict transformation and harnessing social media as a space for dialogue. We also expanded our online dialogue platform which offers 28 e-learning courses on interreligious dialogue and sustainable development topics, and a dedicated networking platform which connects hundreds of interreligious dialogue practitioners from across the globe.
4. Engaging the next generation of interreligious dialogue leaders. KAICIID's flagship Fellow's programme has welcomed hundreds of young leaders from eighty-six countries. In 2022, we also invested in young leaders by launching our Muslim-Jewish Leadership Council Youth Ambassador Programme and providing young people with grants to design their own community initiatives through our Dialogue 360 project.
5. Addressing regional challenges. KAICIID offered five dialogue platforms worldwide. Hundreds of journalists received training on media ethics to help mitigate stereotypes of minority and religious groups while another supported the active leadership of local religious actors, including marginalised and underrepresented groups in the dialogue process.
"We are incredibly proud that KAICIID continued to advance interreligious dialogue at a time when much of the world is moving backward on multilateralism and sustainable development," said Ambassador António de Almeida-Ribeiro, Deputy Secretary General. "We hope this 2022 Report will serve as a valuable resource for policymakers, religious communities, and others by showcasing numerous examples of mainstreaming dialogue in the work of institutions and grassroots organizations and building skills through KAICIID's various training and e-learning programmes."
Read the 2022 Annual Report.