Nigeria Small Grants Scheme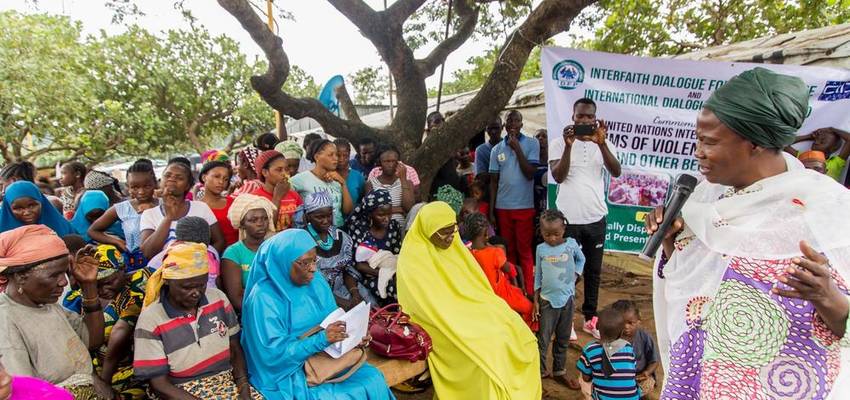 The International Dialogue Centre (KAICIID) funds small scale short-term initiatives in Nigeria that focus on building bridges between diverse religious, ethnic, political and regional communities. Grants range from 500.000 Naira to 2 Million Naira. 
Grants must address one of the following three areas of activity including (i) enhancing the role of interreligious dialogue (IRD) in promoting public health and responding to the COVID-19 outbreak; (ii) countering & preventing hate speech in the name of religion, including through advocacy for policy changes; (iii) fostering social cohesion by building bridges between diverse religious, ethnic, political and regional communities.
Preference will be given to innovative approaches and projects which empower women and youth. Please note that only complete proposals submitted within the deadline can be considered.  
Proposals must include: 
Online application form
Detailed project proposal as per the below template 
Detailed budget as per the below template 
Detailed workplan as per the below template
Scan of the CAC registration
Curriculum Vitae of the project lead
Please provide electronic documents (Word, Excel), no photocopies or scans (except for the CAC registration).
Before submitting project proposals, applicants should carefully review the selection criteria, which serve as the basis for project evaluation. 
The submission deadline has passed. Please check back next year. 
Selection criteria
Successful project proposals will fulfill most of the following requirements: 
Implementation and networking capacities of the applicant: Priority will be given to applicants who have the required capacities at the technical level, as well as the networking capacities, to implement projects on the ground;
Level of alignment with KAICIID's mandate (mission and strategic aims): All projects must be focused on interreligous dialogue for peace and reconciliation, as well as with the specific objectives of the call for proposals;
Priority consideration will be given to proposals which entail collaboration across religious lines;
Impact of the project: Number of people reached or impacted by the project;
Clarity, feasability and practicality of the proposal (regarding its objectives and deliverables);
Sustainability, replicability & scalability of the project: Proposals that are sustainable or potentially replicable will be prioritized;
Gender sensitivity: Priority will be given to proposals that equally target men and women as beneficiaries or target groups.
In addition to the above criteria, due consideration will be given by the committee to the following:
Geographical scope: According to the country specifics, the focus can be placed on projects taking place in a specific region within the country or on initiatives aiming at a national impact;
Categories/types of projects: The selection committee might decide to allocate the available resources to different categories of proposals, to have a good balance between them. The categories that could be taken into consideration include, for e.g., advocacy, capacity-building, publications, media and communication, awareness-raising, social media campaigns, etc.
Organizations must be registered under Nigerian law in order to qualify. 
Grants will be transferred in Euros to selected organizations and to bank accounts in the name of the organization only.
Frequently Asked Questions:
Can I apply for a grant, even if my organization is not legally registered in Nigeria? 
No, only organizations registered under Nigerian law can be considered. However, it is possible to partner with a Nigerian organization and apply for a joint grant.
Can I apply for a grant to support a project outside of Nigeria? 
No, only projects which will be implemented in Nigeria can be considered.
Will I be informed if my application was received? 
No, only successful candidates will be informed.
Who can I reach out to if I have any questions? 
I applied for a grant with KAICIID previously, can I apply again? 
Yes, however, please make sure to use the templates provided and consider the updated selection criteria for the Nigeria Grants.