The Fellows
Ngaibona Mamingai Juste Jocelin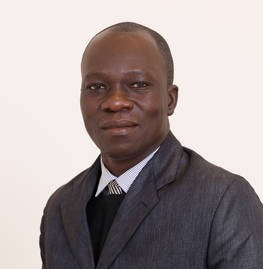 Country:
Central African Republic
Religious affiliation:
Christianity
Episcopal Commission of Laity & Department of Philosophy, Bangui University, Central African Republic
Ngaibona Mamingai Juste Jocelin is a PhD candidate in philosophy, with a focus on epistemology and logic at Dijon University. He is also a lecturer with the philosophy department of Bangui University. He obtained his Master's degree in epistemology and logic at Yaounde I University in Cameroon in 2012. His interests include advocacy for human rights, conflict resolution and interreligious dialogue. He joined the national network of Youth for Human Rights in 2010. After receiving training in human rights advocacy, he was certified in this subject. In the context of the current crisis in CAR, he works in conflict resolution and promoting interreligious dialogue in his parish community, where he is a member of the Apostolate Episcopal commission and the Episcopal commission for peace and justice. He works together with these commissions to invite the youth of the parish community to practice interreligious dialogue as mean to resolve conflict.
Since 2014, he has studied conflict resolution and transformation, mediation and dialogue at Bangui University, and participated in seminars and training courses on these subjects. He is working to promote understanding between the Muslin and Christian communities in the Central African Republic. He would like to enable the different communities to understand themselves and to use interreligious dialogue as means to avoid conflicts.  His motto is to build peace through dialogue.