UN Encourages Collaboration for The Protection of Religious Sites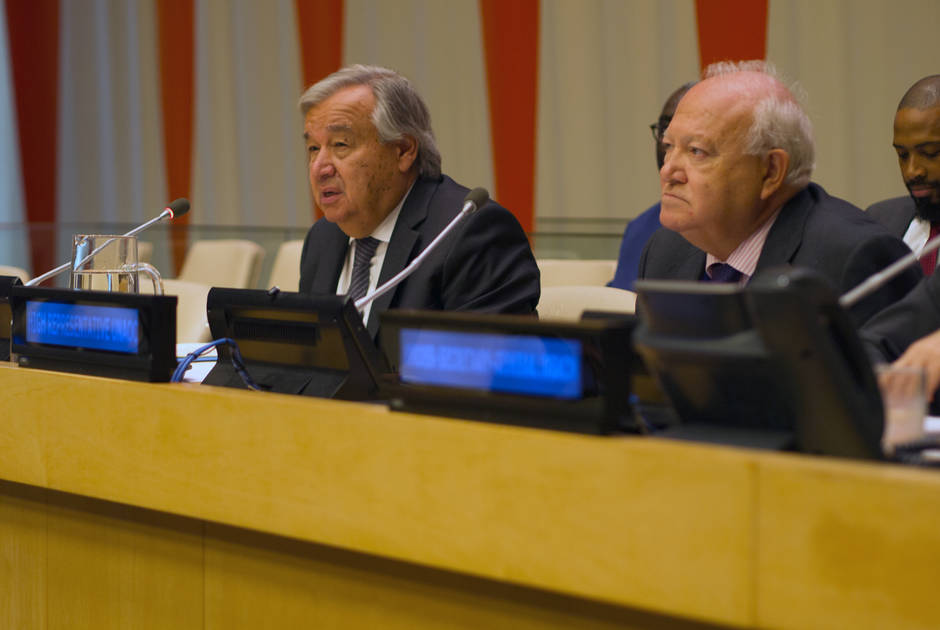 United Nations Secretary General António Guterres yesterday launched the awaited Plan of Action to Safeguard Religious Sites aimed at promoting  interreligious dialogue initiatives and encouraging collaboration between policymakers, religious leaders and civil society.
The plan, entitled "In Unity and Solidarity for Safe and Peaceful Worship", was produced by the United Nations Alliance of Civilizations (UNAOC) in the aftermath of attacks on places of worship, including the attacks on two mosques  in Christchurch, New Zealand, the Tree of Life synagogue in Pittsburgh, and on three Catholic churches in Sri Lanka on Easter Sunday.
"When people are attacked because of their religion or beliefs, all of society is diminished. Houses of worship around the world must be safe havens for reflection and peace, not sites of bloodshed and terror" Guterres said during the event.
Among the recommendations, UN Member States are encouraged to engage with religious leaders to promote respect and mutual understanding through interfaith activities. Religious leaders are asked also to promote educational initiatives highlighting the role of religious sites in bringing people together.  
The International Dialogue Centre (KAICIID) contributed to the development of the plan. KAICIID Deputy Secretary General Álvaro Albacete and Senior Advisor Mohammed Abu-Nimer participated in the consultation held in May 2019 at the UN Headquarters in New York. The event, which gathered some 20 experts and religious leaders, represented the first meeting in the process of developing the document.
The Centre also hosted a follow up meeting in June 2019 at its premises in Vienna, Austria, where the High Representative for the UNAOC, Miguel Moratinos met with religious leaders and representatives of faith-based organizations to discuss the project.  
"KAICIID welcomes this plan of action and the efforts of the UN to protect religious communities worldwide. The Centre looks forward to continue cooperating with UNAOC on the implementation of this important initiative" said Albacete.
The plan provides an action-oriented framework with recommendations to support relevant stakeholders, including Member States, religious leaders, civil society organizations, the news media, and social media platforms, in preventing attacks against places of worship and guaranteeing the safety of the faithful to worship in peace.
Read the full plan here. 
tags: