A Shared Legacy of Loss: Muslims and Jews Commemorate International Holocaust Remembrance Day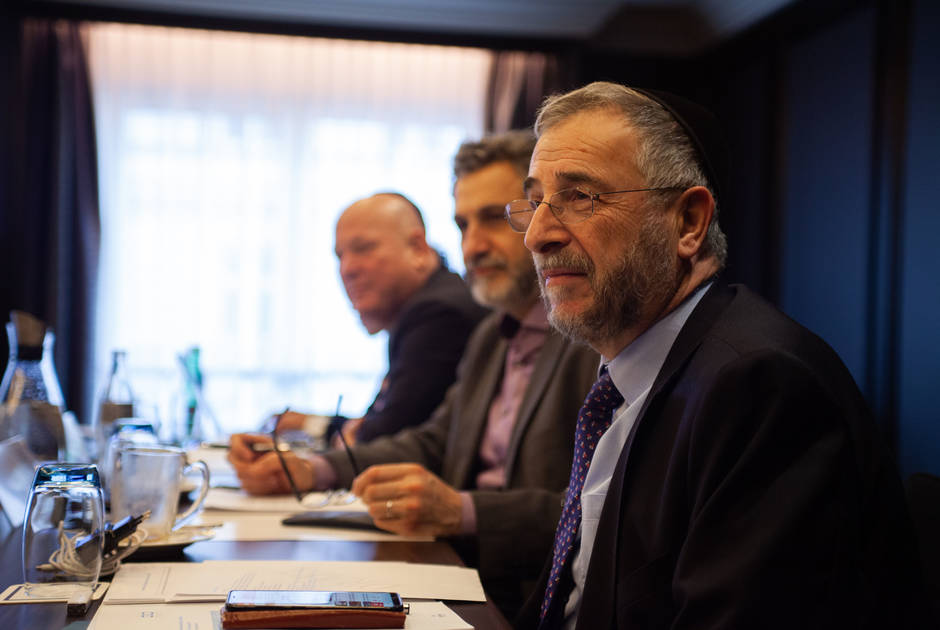 At a Facebook Live event commemorating International Holocaust Remembrance Day, Rabbi Lody van de Kamp switched on his microphone and solemnly addressed his global audience:
"I am speaking today on behalf of two young children I never knew; brothers, whose name I bear. They were murdered in Auschwitz along with other family who never returned to Dutch soil after being taken away to the concentration camps."
There are moments in history which bind people of all religions and cultures together - the celebration of human achievement and goodness, and perhaps, most poignantly, the consequences of human evil.  
In the Holocaust's legacy of tragedy and loss, European Jews have found a dedicated ally – Muslim communities which are all too aware of how hate speech can unleash genocide and crimes against humanity.
Nermin Fazlagic, President of the Islamic Community of Bosniaks in Italy (CIBI), fled brutal ethnic and religious conflict in Bosnia-Herzegovina with his family in the 1990s. In 1995, he watched in horror as news outlets reported the massacre of 8000 Bosniak Muslim men and boys at Srebrenica.
Partnering with the Islamic Religious Community in Italy (COREIS), Fazlagic and CIBI hosted a special virtual event last Sunday, inviting prominent Jewish and Muslim leaders to stand together in honour of International Holocaust Remembrance Day.
Withstanding the rise of hate
Speaking from his own experience, Fazlagic warned participants that "genocide is not just the result of generations of conflict," but "can happen fast."
"It requires us to never lower our guard. It takes daily awareness and effort to prevent it again," he continued.
Event moderator and COREIS president Imam Yahya Pallavicini added that the event was not just a commemoration, "but also about preventing atrocities in the future."
Perhaps this sentiment has never been more urgent than in the midst of a global pandemic, which, according to the United Nations (UN), has been marked by rising anti-Semitism and Islamophobia, as well as calls for violence against refugees and migrants.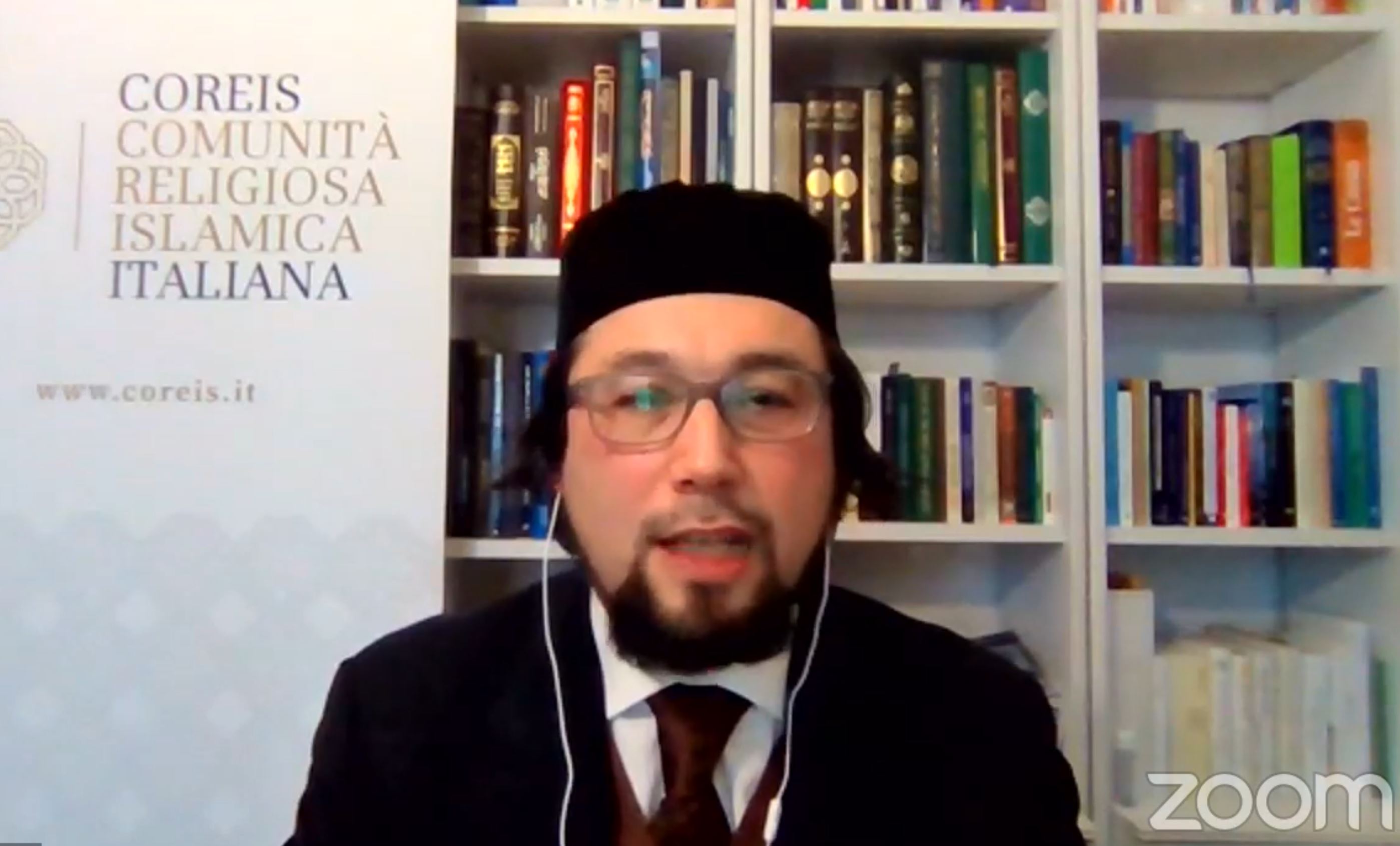 Earlier this month, KAICIID launched an online campaign to raise awareness of this escalation of hate speech, which comes just 76 years after the liberation of Auschwitz-Birkenau.
On that basis, KAICIID Secretary General, Faisal bin Muaammar, who was invited to deliver the opening remarks, issued a direct challenge to participants: "We need to ask ourselves: are our institutions, our societies, our communities, strong enough to withstand this rise of hate? Can we uphold our promise of 'never forget'?"
"Never forget": preventing future atrocity crimes
For over seven decades, the phrase, "Never Forget" has been the rallying cry for supporters of Holocaust Remembrance Day. Yet, a 2014 survey by the Anti-Defamation League (ADL), revealed that humanity may be doomed to repeat past mistakes. Nearly 54% of the world's current population has not heard of the Holocaust and only a third believe that historical accounts of it are accurate.
Due to widespread ignorance about its atrocities, UN Member States and various international organizations have emphasised the need for educational programmes to instil the memory of the death camps and prevent genocide from occurring again.
In 2005, the UN General Assembly adopted a resolution which declared 27 January — the anniversary of the liberation of the Auschwitz-Birkenau concentration camp — International Holocaust Remembrance Day.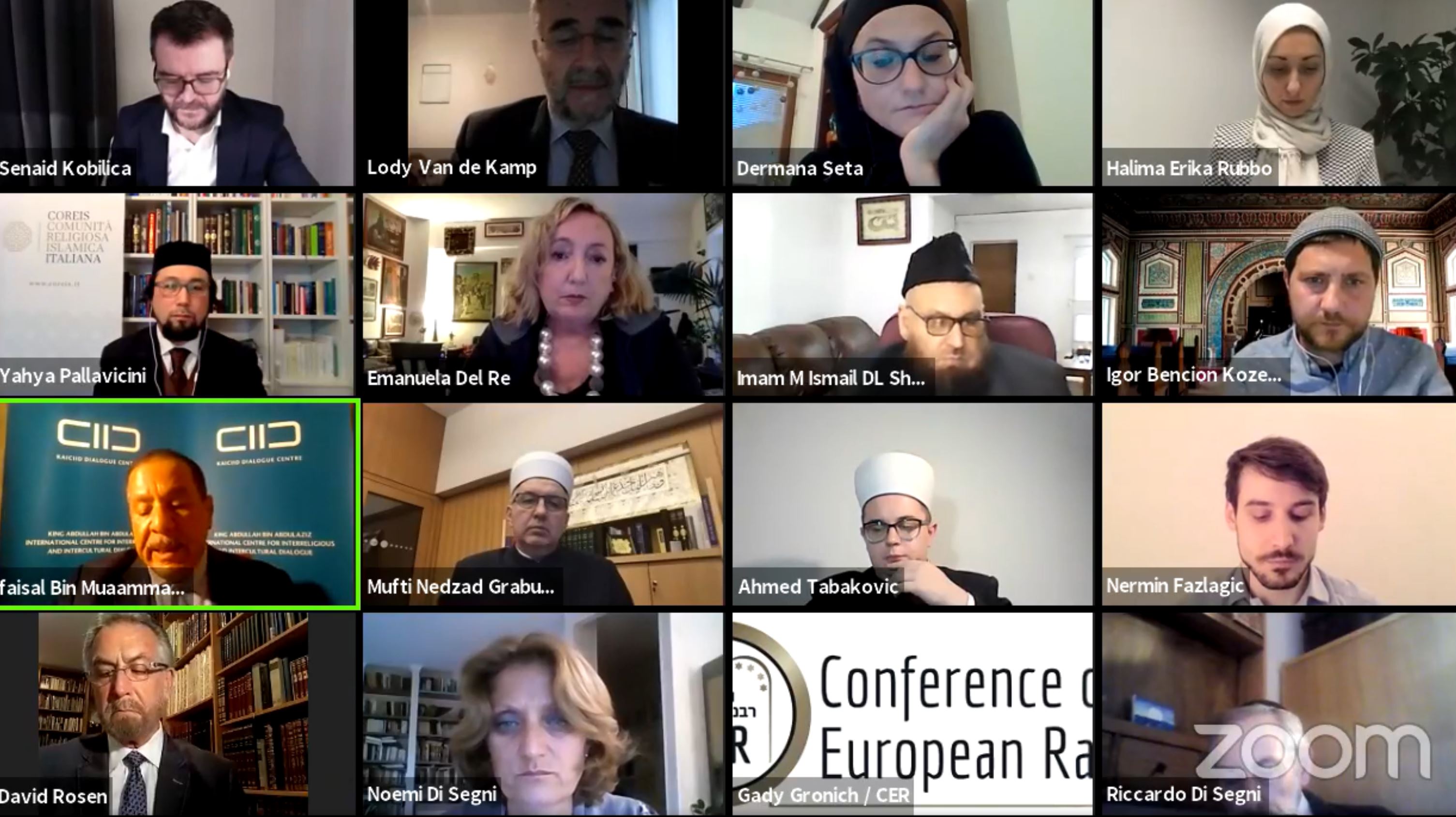 According to bin Muaammar, these are the first of many steps, which must be taken to ensure that atrocity crimes never happen again. "We cannot stop, or rest, until we can ensure that no human being is forced to experience fear, loss or the denial of rights because of their identity or religious convictions," he said.
"Whatever happened to one minority can happen tomorrow to another minority"
In 2016, KAICIID supported the formation of the Muslim Jewish Leadership Council (MJLC), which collaborates on issues such as Islamophobia, anti-Semitism and xenophobia in Europe, and on shared concerns for Jewish and Mulism communities.
One of these concerns, Chief Rabbi Pinchas Goldschmidt, President of the Conference of European Rabbis and MJLC Co-President, told participants at the Holocaust Remembrance event is that there is no guarantee that grave acts of hate will not occur again.
"Whatever happened once to one minority can happen tomorrow to another minority," he said. "If we work together, remember together, and say no to hate, no to racism, this is the only way to make sure that these horrors never happen again."
Rabbi van de Kamp, who is also a member of the MJLC, pointed to effective partnerships in the Netherlands between Muslims and Jews, who are working with schools, government agencies, and religious institutions to fight the fires of hate and discrimination. Dutch Muslim and Jewish communities "are growing together step-by-step, each day in unity and building a mutual community," he said.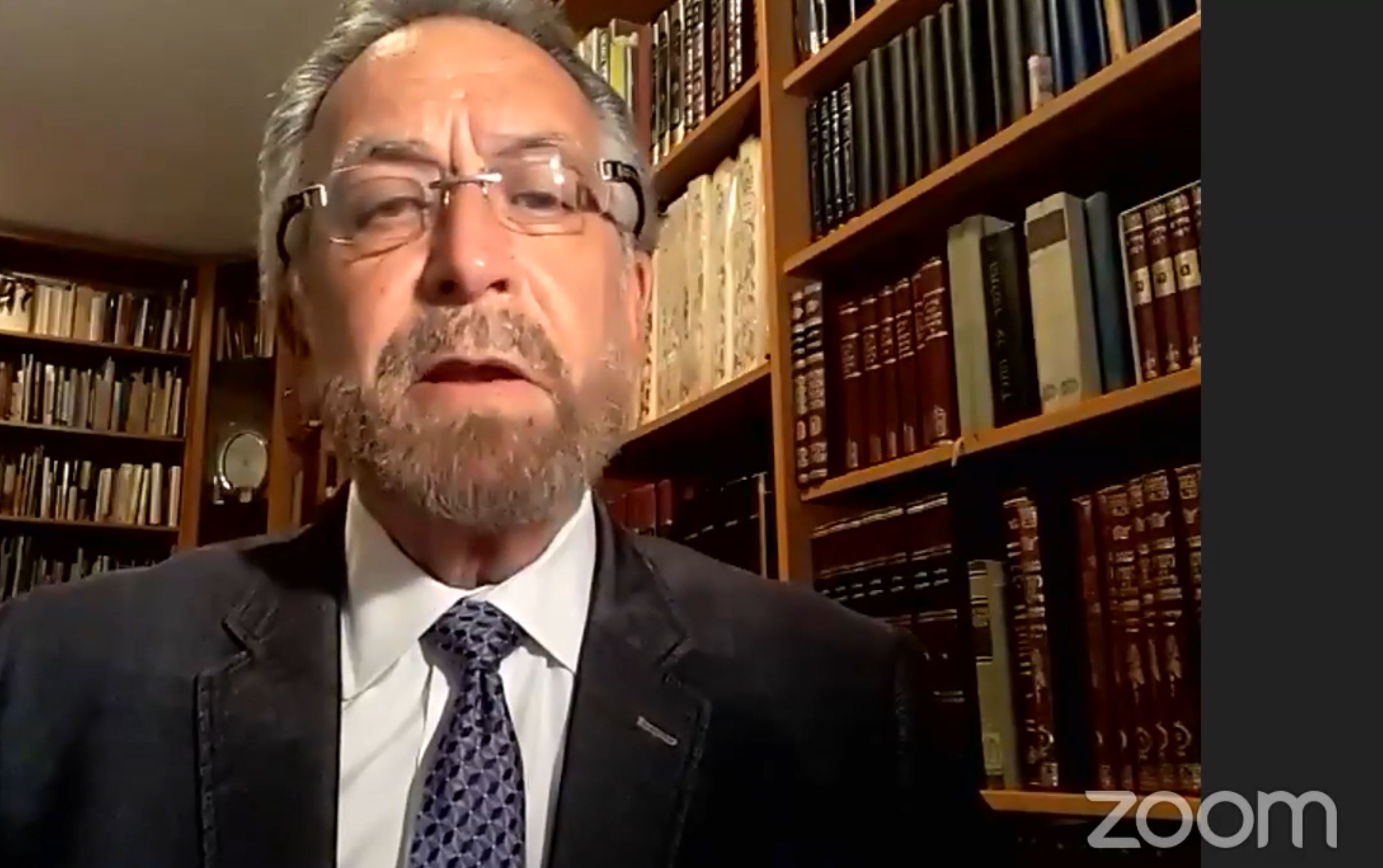 According to Prof. Nedzad Grabus, Grand Mufti of Slovenia and MJLC Co-President, part of the process of growing together is trying to understand both what happened in the past and what is happening to people of other religious traditions today.  
"Religious representatives need to go beyond [the UN resolution] and learn how our fellow members of the communities feel about these horrible atrocities," he said.
In recent years, Muslim leaders have attempted to do exactly that – listening to and expressing solidarity with their Jewish counterparts. In 2020, Dr. Mohammad Al-Issa, Secretary General of the Muslim World League (MWL) and former Saudi Justice Minister, joined high level Jewish leaders on a visit to Auschwitz in honour of the 75th anniversary of the camp's liberation.
Chief Rabbi David Rosen, the American Jewish Committee's International Director of Interreligious Affairs and KAICIID Board Member, believes acts of solidarity and shared suffering are essential for "advancing amity, brotherhood, and peace.
"To truly care for one another, we need to know the sources of one another's pain," he said.
According to Rosen, by hosting an interfaith Holocaust Remembrance event, "our Muslim brothers and sisters are showing that."
In fact, he added, "I am not sure if there has ever been a remembrance of the Shoah that has come from Muslim organizations." For that reason alone, he said, this event was "truly historic."