Religious Leaders, Women and Youth to Come Together to Support Platform for Interreligious Dialogue in Nigeria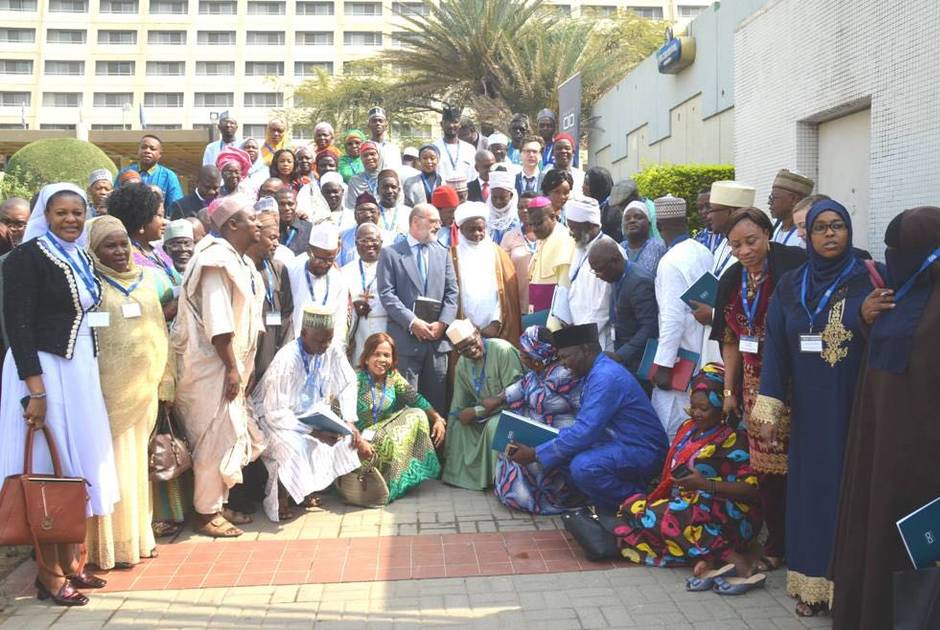 The International Dialogue Centre (KAICIID) and the Institute for Peace and Conflict Resolution (IPCR), in collaboration with the Interfaith Mediation Centre (IMC), will bring together 100 key actors from diverse Nigerian communities, both Christian and Muslim, to find common ground to build and support a platform for interreligious dialogue in Nigeria.
The conference entitled "Coordinate to Achieve 2 - Inclusive and Sustainable Interreligious Dialogue in Nigeria" (CtA2) will be held in Abuja, Nigeria, from 25 to 26 January and is a follow-up of the Coordinate to Achieve conference held in September 2016. The conference will be structured along both intra- and interreligious tracks and will be an opportunity for community leaders to coordinate their efforts toward establishing a sustainable interreligious dialogue platform and securing an action plan for the platform. They will also discuss promoting religious coexistence, an initiative led by the IMC.
"The success of the first Coordinate to Achieve conference was indicative of the fact that leaders in Nigeria want to work together to promote religious coexistence and dialogue," said Fahad Abualnasr, Director General of KAICIID. "Dialogue will support inter- and intra-religious understanding among religious leadership to enable inclusive dialogue to build peace. We look forward to acting as a facilitator to support the efforts of religious communities."
The first Coordinate to Achieve conference outlined a set of action plans to establish a platform for dialogue and founded the Central Coordination Committee (CCC), a committee composed of a wide variety of esteemed religious representatives, both Christian and Muslim, representing women, youth, minorities, traditional leaders and civil society from all regions across Nigeria. The CCC has been working since the first conference toward establishing and managing the platform.